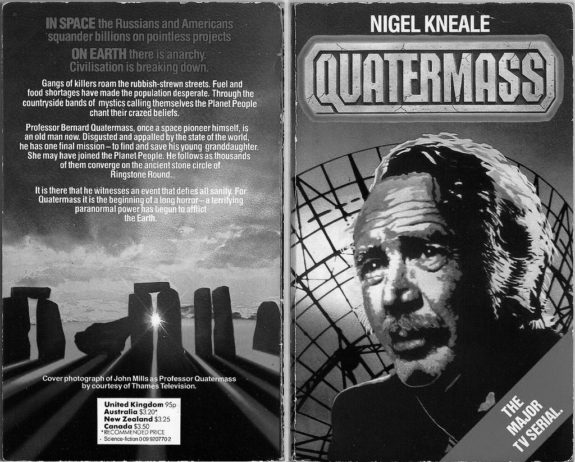 I've long had a fondness for film and television novelisations and tie-in editions of books from previous decades. Often, when I was young, they were the only access I had to particular films and television shows, particularly in the days before home video releases of things became more ubiquitous, if the films etc were "too grown up" for me to watch (!), I'd missed them at the cinema and so on. Viewed nowadays they can also have a particular period charm to them and can sometimes be almost like mini time capsules of particular eras.
Is it just me, or aren't there as many novelisations of films and television dramas as there once were? If that is the case then I'm guessing that a lot of novel film tie-ins now are re-releases of previously published books that were subsequently made into films, rather than in previous decades where it was possibly more likely that a novelisation was an adaptation of an original film script.
Also, it may be that today there isn't as much demand for them, as people can more easily see the actual film and there is often so much more other merchandise available, online/social media content and activity to view and interact with, that people possibly aren't drawn to them as much (although I have to say, there are a number of more recent films etc that I would dearly like to see novelisations of).
Along which lines, above is the cover to the final series of Quatermass, with both the book and the series having been written by the Quatermass' creator Nigel Kneale. This was quite possibly one of the first of such tie-ins that I can trace the roots of A Year In The Country back to after first reading it back in the 1980s.
I think my copy back then was bought from a local newsagent which had a section with remaindered books in it, and my copy was in amongst those (alongside, 1980s The Prisoner novel tie-ins, fotonovella versions of films and copies of the left-of-centre comics anthology Warrior, where I also first read Alan Moore's dystopian V for Vendatta).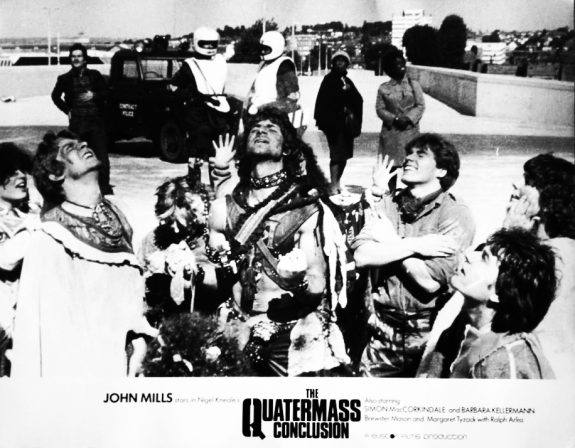 The 1979 series tells of a near future British society in a state of dissolution and collapse, in which a worldwide cult of hippie-like young "Planet People" set off on quests to stone circles and other ancient gathering places, believing that they will be taken to a new planet. When large numbers of them have gathered together at these locations, some kind of extra terrestrial power arrives and they disappear, leaving behind only a crystal-like dust. Once a space pioneer, Professor Quatermass is now an old man and just wishes to find his grand daughter, who he believes has joined the planet people, but he is drawn into the fight against this alien force in an attempt to stop what he believes to be the reaping or harvesting of the world's youth.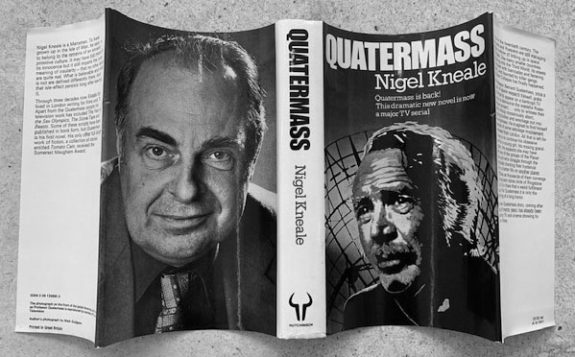 When I looking it up online, I came across the hardback edition, which was published simultaneously with the paperback, that I didn't know about. It goes for a fair few pounds nowadays, quite possibly even in the hundreds.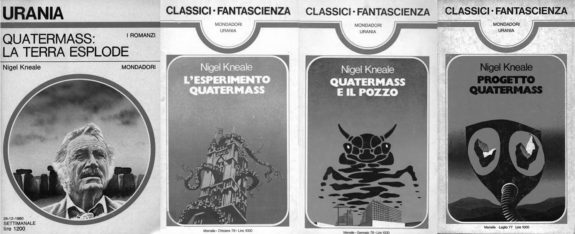 I also came across this rather lovely cover for the novel (above left), which was published by long-running Italian science fiction magazine Urania. It has a quiet dignity to it and reminds me of some of the posters for the series/its cinematic release (the novel's illustration of Professor Quatermass look like it was probably adapted from the still used on the poster) and also the edition of Time Out magazine from back when which had the series as its featured cover article.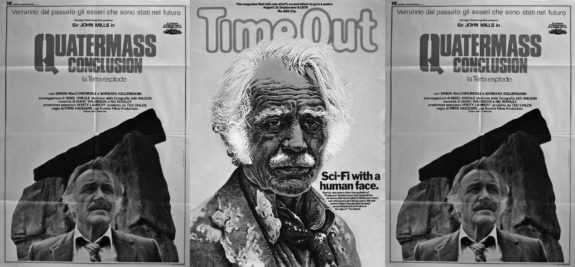 Which then lead me to the other Urania Quatermass covers. I'm particularly taken by their one for The Quatermass Experiment, which is sort of terrifying and, perhaps because of its period illustration style and design and the use of iconic British architecture, also somehow charmingly quaint at the same time.
The Urania Quatermass and the Pit cover captures both the terrifying nature of the insect-like alien evil-archetype instilling creatures from the story and there is also an intriguing minimal and modernist look to the multi-storey buildings that it looms over, the illustrations for which at first glance it's easy to miss.
This isn't the first time at A Year in the Country that I've gathered together a collection of Professor Quatermass inspired books. Elsewhere on the site and in the A Year in the Country: Wandering Through Spectral Fields book I've written about the various non-fiction books about Nigel Kneale's work and/or Quatermass including:
"We Are The Martians: The Legacy of Nigel Kneale edited by Neil Snowdon… that features writing by and conversations with writers and critics including Mark Gatiss, Kim Newman and Tim Lucas, with cover art by David Chatton Barker of Folklore Tapes… the biographical Into the Unknown: The Fantastic Life of Nigel Kneale by Andy Murray and published by Headpress (originally released in 2006 and revised and republished 2017), film critic and author Kim Newman's Quatermass and the Pit published by the BFI in 2014 which focuses on the film and its origins and the beautifully produced, Risograph-printed collection of essays The Twilight Language of Nigel Kneale, which was edited by Sukhdev Sandhu, published by Strange Attractor and Texte und Töne and designed by Seen Studios." (Quoted from A Year in the Country: Wandering Through Spectral Fields)
I shall end this post with a rhyme, that if you've seen the final series you may well know:
"Huffity, puffity, Ringstone Round
If you lose your hat it will never be found
So pull your britches right up to your chin
And fasten your cloak with a bright new pin
And when you are ready, then we can begin
Huffity, puffity, puff…."
Links:
Elsewhere at A Year In The Country: