"They Come Unbidden " string bound book.
Limited edition of 31.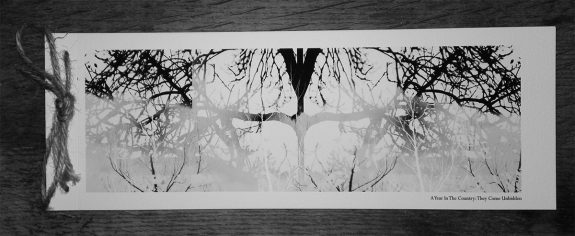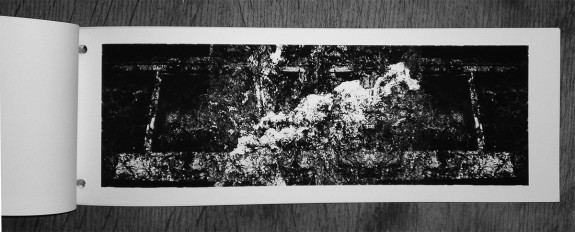 Contains 12 images from A Year In The Country:
Images A, B (variation), C, D, E, F, G (variation), I, J plus 3 others.
Printed using archival Giclée black/grey pigment inks.
Each book is handstamped, hand signed and numbered on the rear outside cover.
Book page size: 29.7 x 10.5 cm / 11.7 x 4.1 inches.
Book page count: 24 pages (12 printed).
Front and rear cover printed on 300gsm textured fine art 100% cotton rag paper.
Inside pages printed on 245gsm paper.
Available via our Artifacts Shop and at our Etsy shop.