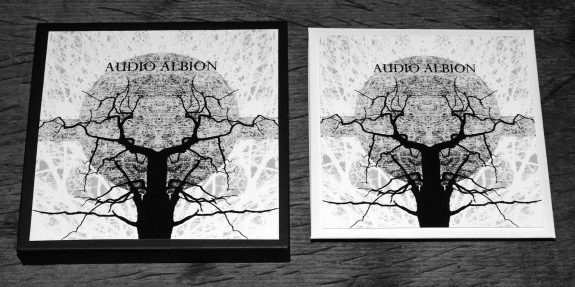 A selection of some of the recent broadcasts, reviews etc of the Audio Albion album.
Aside from the A Year In The Country connection, the below links etc are well worth a wander and peruse as, like a good jumble sale, you never know quite what else you might find when you're rummaging.
(PS Whatever happened to jumble sales? Largely supplanted by charity shops maybe?)

"A gorgeous collage of sound myths, emboldened stories and earthly sounds; a journey through the rims and roads of Britain." From the review at We Are Cult, which joins something of a growing selection of other A Year In The Country reviews around those parts. Visit that here.

"On Stormy Point, contains a whistle recording made in one of the caves at Alderley Edge in Cheshire, an important location in the Rural Wyrd via the popularisation of its myths in the novels of Alan Garner… The Unquiet Grave by Widow's Weeds… a marvellous interpretation of one of the spookiest English folk songs…"
John Coulthart posted about the album at his feuilleton site, where it joins a fair old selection of other posts on A Year In The Country related work and releases. Visit that here.

"…purely acoustic rarefaction to aggregated loops, layered/solitary voices to morsels of modern folk melodies, palatable soundtrack-ish electronica to eerie nebula…" Massimo Ricci, Touching Extremes

"Captured in locations as diverse as a derelict workshop in Holloway, Hereford Cathedral, a flood marsh in the Roding Valley and the cavern beneath Peveril Castle, the sounds of the surroundings are then blurred and blended into newly composed musical pieces – ambient nature overlaid by ambient sound, in which the former forms the backdrop that then drives the latter along." Dave Thompson at Spin Cycle/Goldmine

"…tutti impegnati a scandagliare prati, foreste, foreste e panorami extraurbani, ricavandone una nuova eterogenea mappatura del territorio rurale britannico, attraverso narrazioni immanenti in un lungo periodo, costellato da stille elettro-acustiche risuonanti…" Raffaello Russo at Music Won't Save You (and an approximate English translation can be found here)
"Audio Albion is the latest brilliant release in an ongoing project to map landscape and memory through eerie instrumentals and twisted takes on folk culture." Jude Rogers at The Guardian; in the newspaper and the piece can also be found online here.

"The haunting spectral that is 'Winter Sands'… fashioned in twilight twinkles, its dissolving dream like palette chartering as were, mystical waterways beyond the veil, it's here where nothing seems real, to world's where imagination and dream collide into a perpetually shifting cortege seasoned in ghostly carousels and macabre mosaics." Mark Losing at The Sunday Experience

"…'music and field recording map of Britain' featuring 15 tracks that incorporate found sounds from rural walks, semi-industrials 'edgeland' and liminal spaces between this world and the next… The compositions often suggest unseen images and unrevealed narrative…" Ben Graham in Shindig! magazine, issue 79
And now the radio etc broadcasts:

Tracks from the album by David Colohan, Magpahi and Howlround were played on Graham Dunning's Fractal Meat, amongst its audio scrapbooking of the likes of "sonic art and experiments, improvised music, textures and rhythms". Originally broadcast on NTS, the show can be visited here.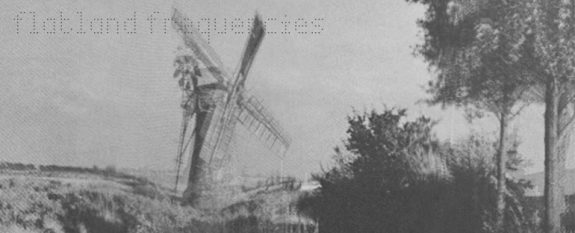 Luke Sanger played a track by Bare Bones on Flatland Frequencies (and something of a welcome return for the show). The show was originally broadcast on Future Radio and can be found archived here.

Justin Watson of record label Front & Follow (always worth a look-see at what they're putting out into the world) played tracks by Grey Frequency and Field Lines Cartographer on the Gated Canal Community Radio Show, where he was accompanied by Freak Zone and Late Junction producer Rebecca Gaskell. Originally broadcast on Reform Radio, the show can be visited here.

Talking of which… Verity Sharp played tracks from the album by Magpahi and Time Attendant on two separate episodes of BBC Radio 3's Late Junction's, amongst the shows around-midnight sonic adventuring and wandering. Visit those here and here.

Johnny Seven played Vic Mars' Dinedor Hill on Pull the Plug, alongside the rather finely monikered Making Tea for Robots. Originally broadcast on Resonance FM, the show can be visited here.

The Unquiet Meadow have been wandering amongst a fair number of the various pathways of Audio Albion and over four episodes have played tracks by Magpahi, Widow's Weeds, Vic Mars and Pulselovers. Originally broadcast on Asheville FM, the show can be visited here.
Sunrise Ocean Bender played Pulselovers' Thieves' Cant on the also rather finely monikered On a Satellite's Wing episode of their radio show. Originally broadcast on WRIR, the show can be found here.

Grey Frequency's Stapleford Hill was played on sometimes A Year In The Country fellow travellers The Séance's phantom seaside radio show. Originally broadcast on/via Radio Reverb, Totally Radio and Sine FM, the show can be found here.

Gideon Coe has played Vic Mars' Dinedor Hill not once but twice on his show on BBC Radio 6. Blimey. Visit the shows here and here.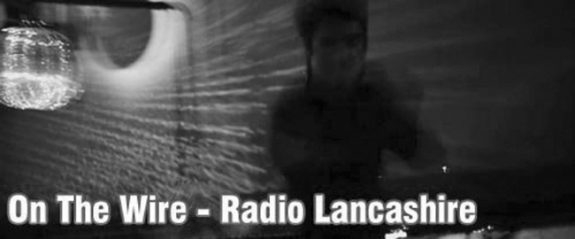 …and it was also played on the now decades longstanding On The Wire radio show (on the air since 1984, blimey again). Visit that here.
Much appreciated and a tip of the hat to everybody involved in the above. Thanks!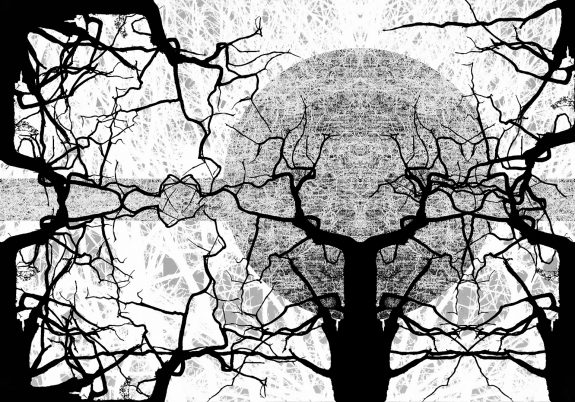 Audio Albion is a music and field recording map of Britain, which focuses on rural and edgeland areas. The album features work by Bare Bones, David Colohan, Grey Frequency, Field Lines Cartographer, Howlround, A Year In The Country, Keith Seatman, Magpahi, Sproatly Smith, Widow's Weeds, Time Attendant, Spaceship, Pulselovers, The Heartwood Institute and Vic Mars.
Further details can be found here at A Year In The Country.