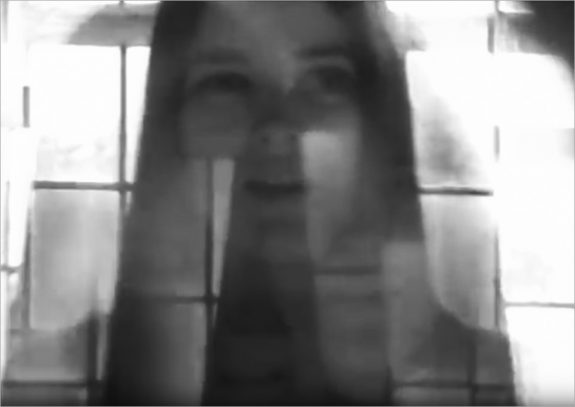 I recently wrote about Witch Cults, one of the videos which were created by Julian House to accompany the album Broadcast And The Focus Group Investigate Witch Cults Of The Radio Age.
There was another video created at the same time for the song I See, So I See So.
This one is more obviously set in a recognisable real, realist or natural world than Witch Cults, which is more inherently other or occult and in which the normal or actual world and its colours very rarely make an appearance.
However, I See, So I See So is still a view through the looking glass.
What it puts me in mind of is the intros to the likes of The Tomorrow People and possibly The Owl Service or maybe some flipside Camberwick Green-esque animation series intro. It seems to shadow, layer and reflect such things but without being a replication.
At one point a crudely rendered orb flies across the screen, from room to outside a building, out into the country and almost to a child's hand, which calls to mind an effect from a 1960s/1970s Children's Film Foundation series of some flying creature, spirit or visiting alien.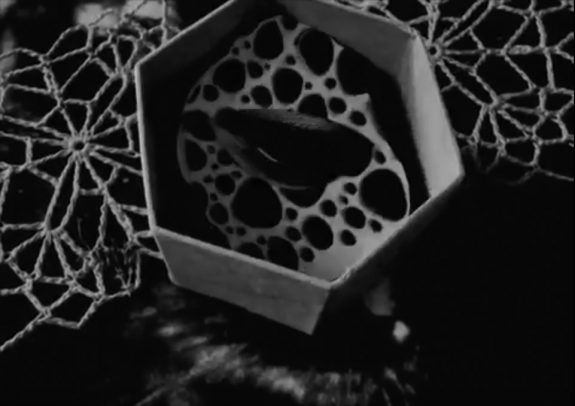 Elsewhere in the video box is filled with objects, shapes, a staring disembodied eye, which also seemed to connect back to a previous era's children's television, viewing it as through an avant-garde, experimental film co-op filter.
At various points the video includes variations on Julian House's signature mandalas and op-art graphics, rapidly changing images and rapidly moving psychedelic lights and patterns.
However, as with the television series intros, the mention of psychedelic is not meant to infer a replication of a previous era's cultural forms.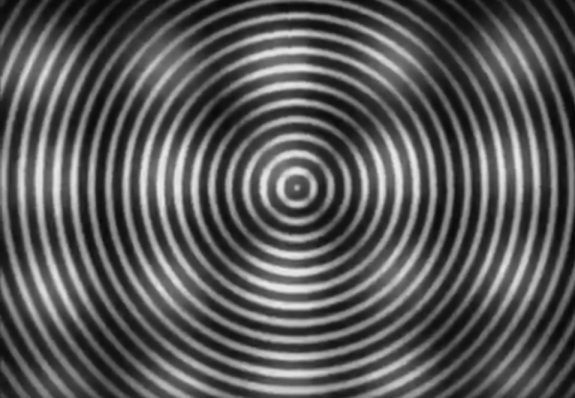 If this is psychedelia then it is more an evolution, a using of such things as a lens through which to view, refract and explore:
"I'm not interested in the bubble poster trip, 'remember Woodstock' idea of the sixties. What carries over for me is the idea of psychedelia as a door through to another way of thinking about sound and song. Not a world only reachable by hallucinogens but obtainable by questioning what we think is real and right, by challenging the conventions of form and temper." (Trish Keenan in an interview with Broadcast by Joseph Stannard, published in Wire magazine issue 308.)
Although I See, So I See So and Witch Cults are two of the more conventional songs on the album, they still contain elements of the collaging and jump cuts that characterise the album as a whole.
The video for I See, So I See So in particular seems to be a visual reflection of that and the associated collage techniques.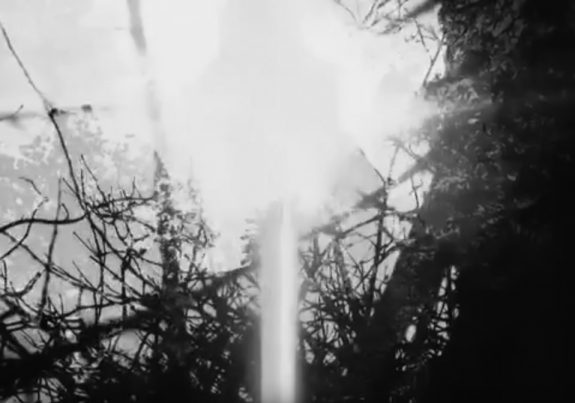 This, along with Trish Keenan's comments about challenging conventions of form and temper puts me in mind of two quotes regarding such things that I have included in A Year In The Country once before:
"House is a fan of the inadvertent avant-gardness of 'bad' or 'clunky' design, as seen in Polish movie posters of library music sleeves. He intentionally achieves similar effects through "bad looping, looped samples that change their start and end points. With visual collage there's a way in which images that are cut out 'badly', maybe with bits of their background or surrounding image, make it difficult to discern where on part of the collage begins and another ends. This trompe l'oeil effect (a visual illusion) brings you deeper into the collage, confuses your ability to discern images as surface"…" (From Simon Reynolds article Haunted Audio, published in Wire magazine issue 273.)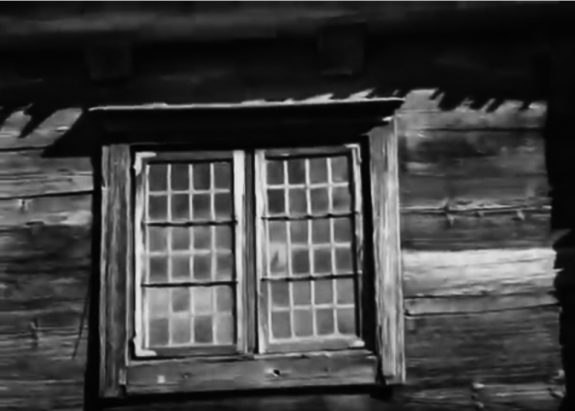 "…assembled using a sampling method which makes a virtue of its imperfection. House (Julian of Ghostbox Records/The Focus Group) evidently delights in the inexact fit, the abrupt cut, and for the most part, the rhythms on Witch Cults are irregular, giddily tripping over themselves and each other. In drawing attention to the awkwardness of each edit, House does not demystify the art of sampling so much as emphasise its position at the intersection of magic and science…" (Written by Joseph Stannard as part of the above interview in Wire magazine issue 308.)
(File Under: Cathode Ray & Cinematic Explorations, Radiowave Resonations & Audiological Investigations)
AVT Guide listing: Broadcast and The Focus Group – #2: I See, So I See So