Revisitation #2.
Audiological exploration excerpt #1 by Hand of Stabs from the album Black-Veined White.
Back during A Year In The Country's first spin around the sun, Hand Of Stabs created the work for our second release, which takes as it's starting point:
"…the eponymous butterfly which was last seen in the UK in Rochester, the area in which HoS live, work and explore, in the 1920s…"
Prior to such things, around these parts we had taken a wander amongst their endeavours and titled it "Delving amongst the soil and roots for the hidden stories of the land…"
I think that title came from this consideration of their work: "Their recorded music is resolutely experimental but also very listenable-to, it is both warm and unsettling and although often created in part with resolutely non-electronic equipment, it makes me think of electronica played on and summoned from the land and soil."
Often experimental musical work is rooted/deeply connected with/created in urban environments but to quote myself Hand of Stabs work could maybe be seen as an exploration of "subculture that draws from the undergrowth of the land" rather than built up areas – though to be honest, I think to a large degree they draw from and create their own land / space / world.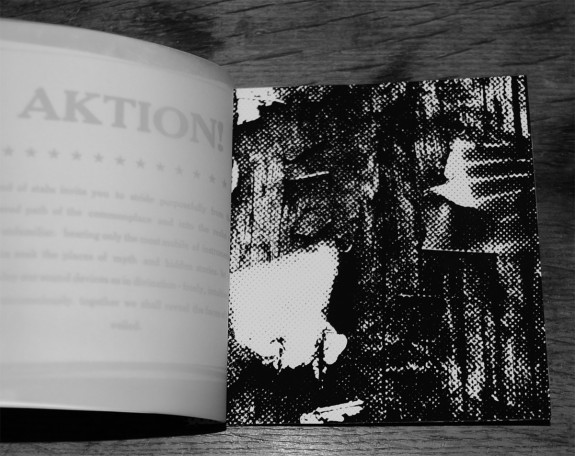 They're not quite like anybody else. And all the better for it.
A different river indeed (to semi-quote Hand of Stabs).
Although, if I was to following intermingled tributaries I may well come to these springs / sources:
"…when I think of Hand of Stabs I'm reminded of the likes of COUM Transmissions, Throbbing Gristle, maybe a touch of Einstürzende Neubauten and even Herman Nitsch. There seems to be some kind of line or continuum from such cultural explorers and boundaries pushers to these gents but HoS have replaced forms of aggressive transgression with something more pastoral in its themes, while still creating work very far the centre of things and which delves in the hidden."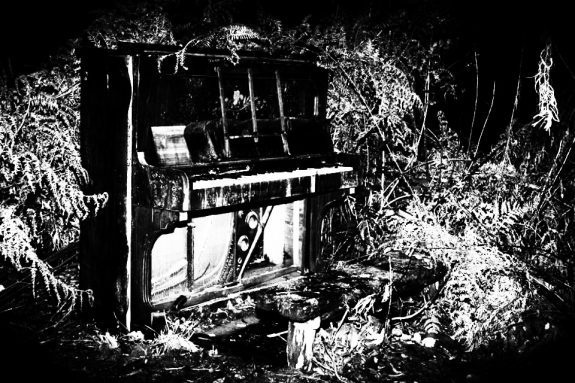 Intriguing. Sometimes mystifying (in the best of ways). Prolific. Busy gents. Peruse their home in the social ether to see what I mean, wherein they may well be involved in documentaries on resolutely independent radio stations, performing in public libraries (hurrah!), improvisations amongst altar bells, providing work for 24 hour broadcasts of "music nobody has heard – in a place where nobody might be listening", creating a dance accompanied performance around a piano left in the woods for a year…
Actually, listening to Black-Veined White again, what it actually made me think of in part, with its particular subject matter inspiration and spoken word scientific descriptions of a particular rare butterfly, was Peter Strickland's rather fine, gently phantasmagoric (chimeric?) The Duke Of Burgundy and its own studies and academies of not too distant creatures.
Hmmm, curious. It predates that work somewhat but there could well be a further line drawn…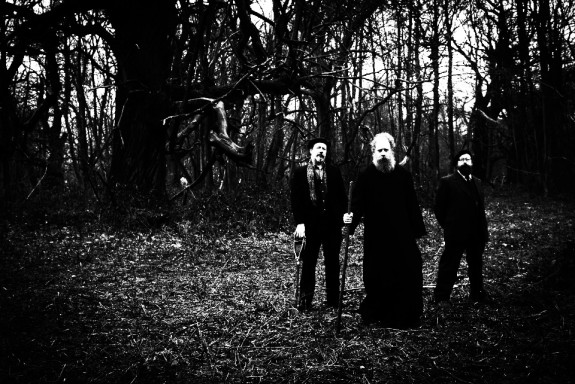 A previous intertwined revisiting:
Day #349/365: Audiological Reflections and Pathways #2; the semi-random placing of England's hidden reverse…
Hand of Stabs Ether victrolas: Bandcamp / Soundcloud.
Hand of Stabs Black-Veined White encasements around these parts:
Day #238/365: Artifact #34/52 released; Hand of Stabs Black-Veined White album – Night/Day editions
Day #331/365: Artifact #47/52; Hand of Stabs Black-Veined White CD album released – Dusk / Dawn Editions
…and at A Year In The Country's Bandcamp Ether Victrola.