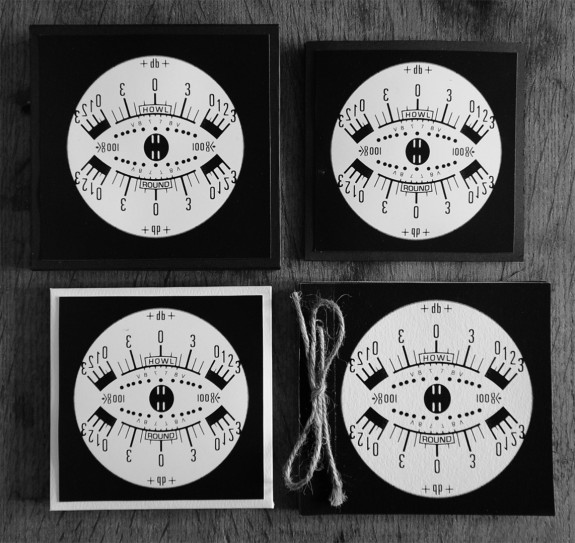 Revisitation #6.
We thought it would be nice to wander back to Howlround's Torridon Gate which was produced in the following manner:
"All of the music on this album was created from a single recording of a front garden gate on Torridon Road in Hither Green, London. These sounds were captured using a contact microphone and processed, looped and edited on three reel-to-reel tape machines with all electronic effects or artificial reverb strictly forbidden…"
Transmissions sent, received, transmitted…
Back when there was a fair amount of considering and scribing about the album. Below is a selection of just a few of such things:
"…the missing link between Ekoplekz and On Land, or  Stahlmusik gaseously expanded into Kosmische Musik…"
Simon Reynolds at Blissblog.
"Torridon Gate is a different beast, essentially a manipulated field recording of a garden gate. But what a gate!… The Torridon Gate is a sonic symbol of a time and place, preserved by Howlround as a reminder not only of durable things, but of durable memories.  Few would recognize this as a field recording; it comes across as an experimental electronic piece, haunted by echo and hum.  The expected creaks are present, yet in these recordings, one can also hear ghosts… If one's gate sounded like this, would one venture outside to close it?  Perhaps not.  But one's gate does sound like this; we're simply unable to hear it.  This is the whole point of A Year In The Country's Artifact Shop –  to uncover what is veiled, even if it remains beyond our comprehension."
Richard Allen at A Closer Listen.
"Torridon Gate will transport you – from Jupiter's Moons to the Mines Of Moria. You might be led to believe that the Gate is an extraterrestrial artifact to fold space and time, but in fact, it's just an ordinary garden gate."
Forest Punk
"Beautifully different, utterly chillingly and curiously affecting. …There is something… at play here; a desire to manipulate sound, twist it into shapes that emote, that frighten, entrance and ultimately affect the listener on a deep, instinctive, physical and emotional level…"
Grey Malkin at The Active Listener
"The gate's squeaks become sounding mountains, and clouds of melodic atmospheres float through the piece. It's an ordinary object made hauntingly strange."
Louise Gray at Music Works.
"Howlround's recording succeeds by obfuscating the source, rendering the 'real' unreal and transforming the ordinary into an other-worldly phenomenon…"
Robin Tomens at Include Me Out.
"This third album from London's finest manipulators of magnetic tape, Howlround, is a slow burning, deeply atmospheric corker.  Produced entirely from recordings made from the gate referenced in the title, the duo of Robin (the Fog) and Chris (Weaver) have coaxed a dizzying array of unsettling and even sorrowful sounds from this most functional of objects and have layered them to astonishing effect."
Ian Holloway at The Quiet World.
Howlround related wanderings around these parts:
Day #142/365: Fog Signals/Ghost signals from lost transmission centres
Day #296/365: Howlround's ether handbill… and a hop, skip and jump to curious links between mirror world reflections of our times, the work of previous audiological explorers, certain English gents and printed/bound spectral considerations…
Day #356/365: Audiological Reflections and Pathways #6; fading vessellings
Howlround can be found in the ether here. Erstwhile Howlround-ers Robin The Fog and Christopher Weaver can be found here and here.
The album can be found at our Artifacts Shop and our Bandcamp Ether Victrola.