Audiological exploration by The Rowan Amber Mill.
From the album Fractures, which also includes work by Circle/Temple, Sproatly Smith, Keith Seatman, Polypores, The Listening Center, The British Space Group, The Hare And The Moon ft Alaska/Michael Begg, Time Attendant, A Year In The Country and David Colohan.
Available at Bandcamp and our Artifacts Shop.
Revisitation #3a.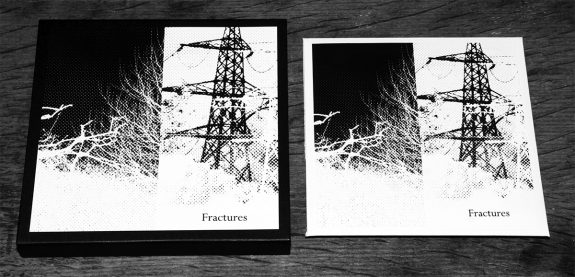 Notes and Scribings:
Fractures is a gathering of studies and explorations that take as their starting point the year 1973; a time when there appeared to be a schism in the fabric of things, a period of political, social, economic and industrial turmoil, when 1960s utopian ideals seemed to corrupt and turn inwards.
As a reaction to such, this was a possible high water mark of the experimentations of psych/acid folk, expressions of eldritch undertones in the land via what has become known in part as folk horror and an accompanying yearning to return to an imagined pastoral idyll.
Looking back, culture, television broadcasts and film from this time often seem imbued with a strange, otherly grittyness; to capture a sense of dissolution in relation to what was to become post-industrial Western culture and ways of living.

Such transmissions and signals viewed now can seem to belong to a time far removed and distant from our own; the past not just as a foreign country but almost as a parallel universe that is difficult to imagine as once being our own lands and world.
Fractures is a reflection on reverberations from those disquieted times, taking as its initial reference points a selected number of conspicuous junctures and signifiers: Delia Derbyshire leaving The BBC/The Radiophonic Workshop and reflecting later that around then "the world went out of time with itself". Electricity blackouts in the UK and the three day week declared. The Wickerman released. The Changes recorded but remained unreleased. The Unofficial Countryside published. The Spirit Of Dark And Lonely Water released.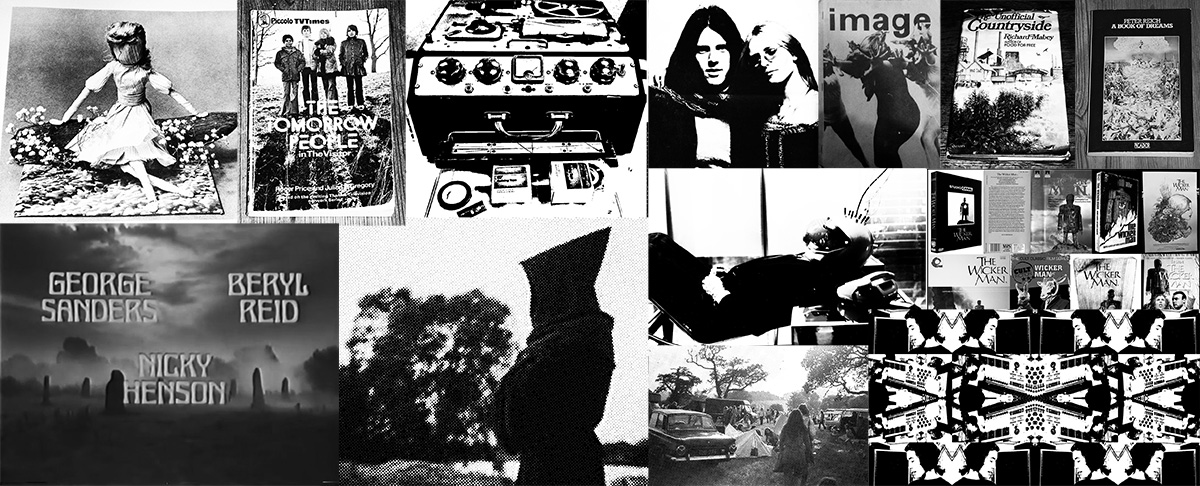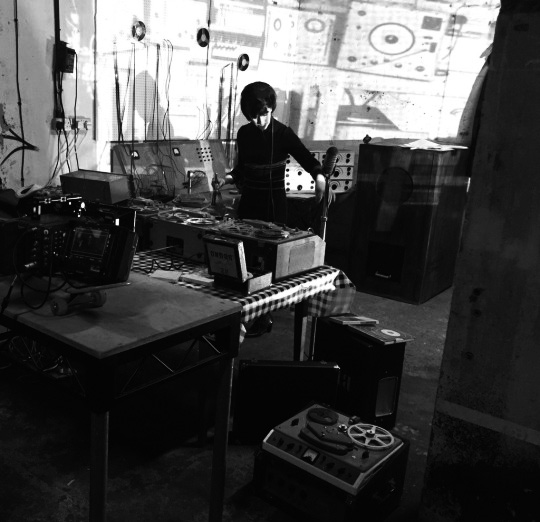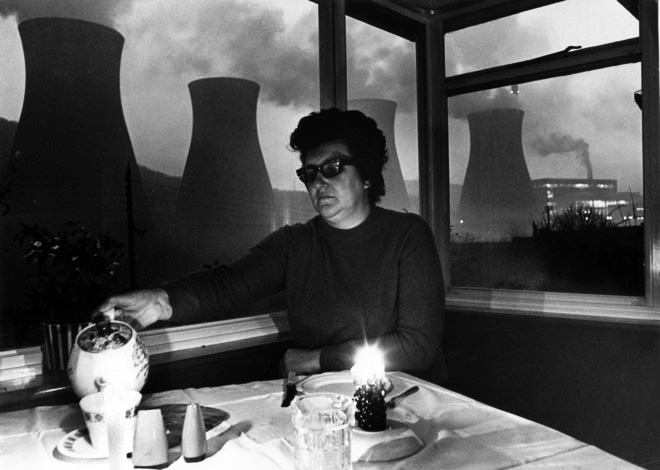 A set of intermingled Fractures wanderings can be perused via:
Fractures Signals #1 / Fractures Signals #2 / Fractures Signals #3 / Fractures Signals #4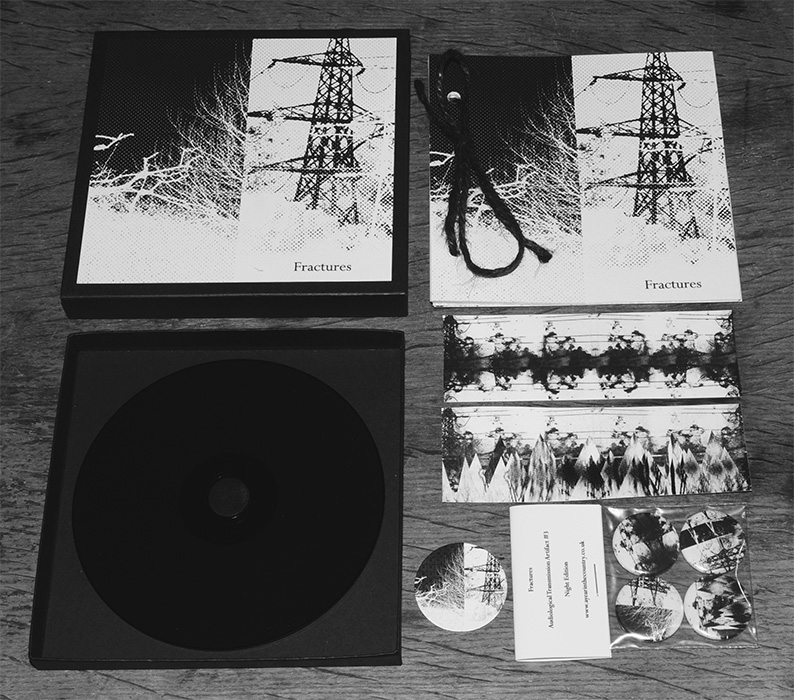 Transmissions sent, received, transmitted:
"A year in the country quietly go about their business releasing beautifully packaged music that is influenced by folk, electronica, drone as well as by landscape, time and place. These… compilations each have themes running through them, tying the music together and seemingly telling a story as they unfold… It takes a while to fully absorb these releases, their depth and wonders requiring listening to fully appreciate, a task that is totally worthwhile, hidden gems to be discovered on every journey." Terrascope
"A skillfully weighted blend of dark folklore and synthesised experimentation, Fractures is a bit special." Electronic Sound
"Another excellent snapshot of current experimental music, showing the coexistence of darkness, strangeness, and profound beauty." Bliss Aquamarine

The album can also be found amongst the zeros and ones and frequency modulation airwaves at:
Evening Of Light / The Golden Apples Of The Sun #1 / The Golden Apples Of The Sun #2 / The Séance / Radio: More Than Human / You, The Night And The Music #1 / You, The Night And The Music #2 / fRoots Radio / Free Form Freakout,  Project Moonbase and in a circular manner at the Test Transmission Archive.
A tip of the hat once more to all involved.
Further details of Fractures can be found here.