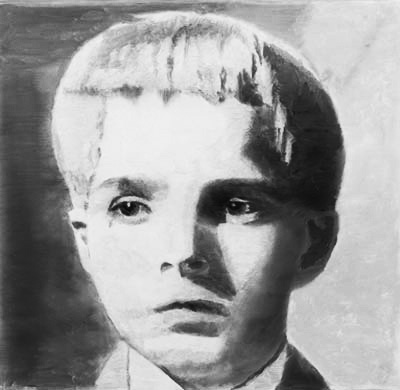 Trails and Influences: Electronic Ether. Case #17/52.
At those times when the eyes are occupied with other things but the brain requires a bit of stretching and stimulation, the audio version of the article Hauntology: The Past Inside The Present by Rouge's Foam could be just the ticket.
It's a theoretical journey through some of the concepts that surround and underpin hauntology. It doesn't necessarily finally pin down this somewhat elusive cultural idea (which is strangely one that I seem to instinctively know what it is, even if I find that hard to put it into words) but it is one particular place to start wandering in and around some of it's associated and interconnected themes and practitioners.
And part of that wandering in the audio piece is a consideration and snippets from a selection of music from the possibly hauntological precursors (or at least heading in that general direction) Boards Of Canada, Ghost Box co-ordinators and cohorts Belbury Poly, The Focus Group and The Advisory Circle through to the fallen forwards to an apocalyptic future pop of Ariel Pink before arriving at Bahamian magic/ritual by way of Exuma.
The audio version is extended/accompanied by a text based version of the article, which includes numerous visual pieces of work that includes work by amongst others Luc Tuymans (see his revisiting of The Midwich Cuckoos/Village Of The Damned at the top of this post), Peter Doig, Neo Rauch, D. L. Alvarez, Dan Hays (see below) and Mark Weaver… oh and a soothingly kitsch GDR postcard, alongside a consideration of it's fractured relationship with the reality from which it arrived.
…but it's the audio version I'm most drawn to. It's interesting to hear a theoretical analysis of such things via a possibly more populist cultural medium.
Listen to it here.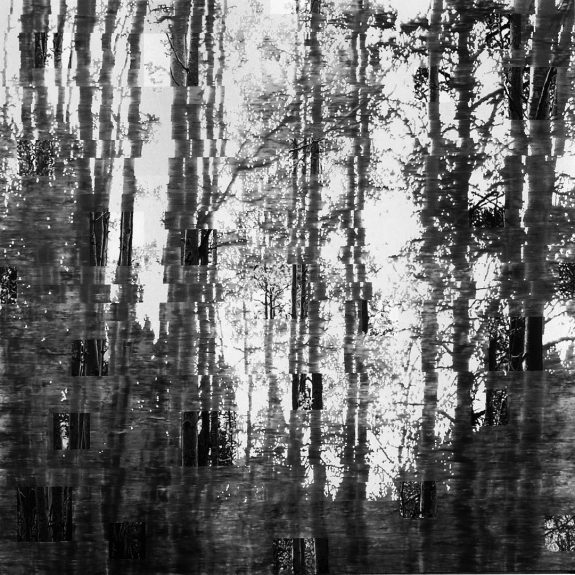 PS I rather liked this quotation from Julian House of Ghost Box/The Focus Group that is in the piece: 'Rather than pastiche, where everything is on the surface, there's a way of triggering one's memory of things that confuses rather than makes apparent.' That could be taken as something of a manifesto point or guidance initiative for Ghost Box Records.
And as a final postscript while I'm thinking of such themes:  I must say there has been something of a patient but rather long wait around these parts for the arrival of Mark Fisher's Ghosts Of My Life, his book which in part considers the themes of hauntology or to quote David Peace, is a navigation "of these times out of joint, through all their frissons and ruptures, among all their apparitions and spectres, past, present and future".  Ah, the waiting is soon to end.
Visit that particular publication here.