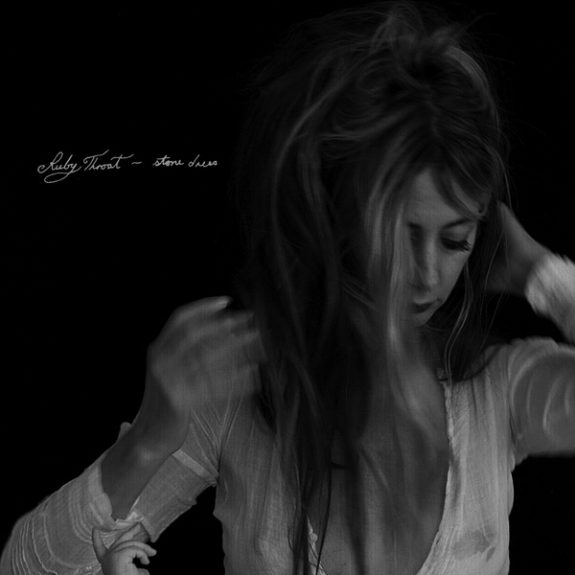 File under:
Trails and Influences: Other Pathways. Case #4/52.
Now, Ms Katie Jane Garside, Where to start?
You may well know her from her work with Daisy Chainsaw and Queen Adreena but in recent years she has wandered off into her own pastures via her group Ruby Throat (with Chris Whittingham)… and those pastures have lead down a pathway that could be loosely described as a kind of ghostly folk noir, all ephemeral crumbling enchantments with just a hint of a dusty gothic Americana…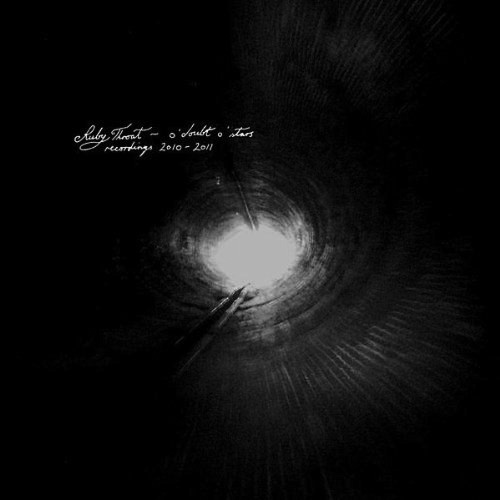 Really though, she has created a world all of it's own. Although one of Ruby Throat's tracks appeared on Cold Springs We Bring You a King with a Head of Gold which, was part of their dark folk Britannica series, their work is not easily categorisable, nor am I sure if it would benefit from being.
One of the things that has drawn me to her work are the physical artifacts/forms/photography/pin-hole photography via which it is presented to the world. Delicate, precious items, handmade and handfinished; they are things that you want to pick up carefully and store safely and protected.
Here are just a few: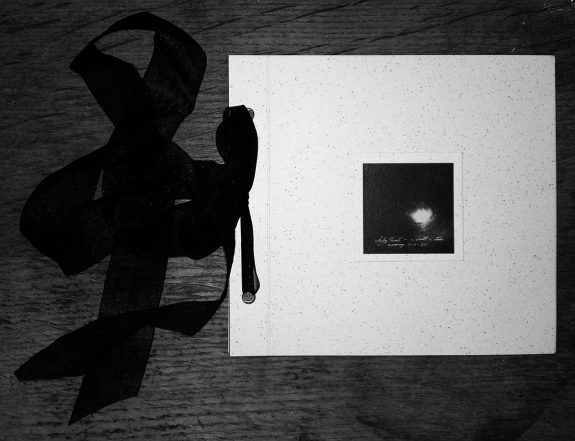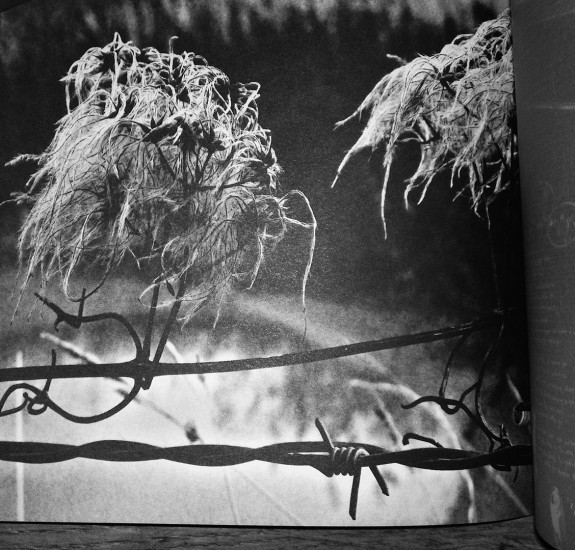 o'doubt o'stars is a quite beautifully presented album which documents Katie Jane Garside and her partners journeys through the waterways of Britain while making the album: the cover is bone-creased, printed on flecked paper, with a tipped in photograph, the book is bound with transparent ribbon and each page is separate by vellum paper.
This release in particular was a big influence on my own A Year In The Country Artifacts…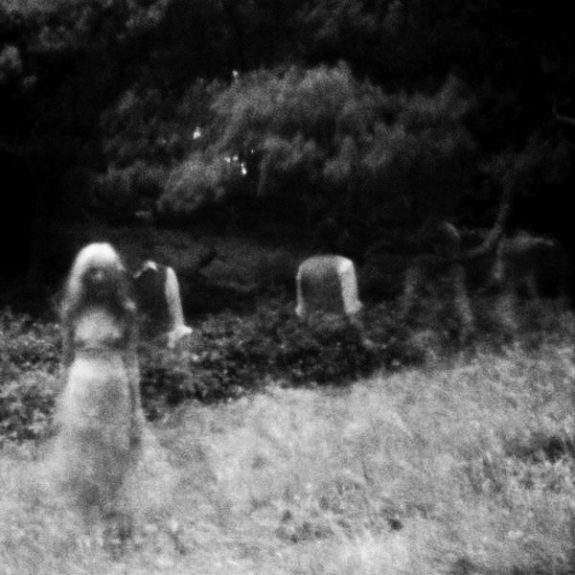 Each copy of The Ventriloquist was individually inscribed to each owner and it's case was antique Indian leather…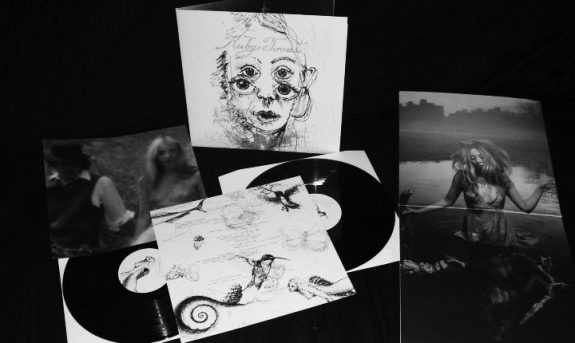 Above is the limited edition vinyl version of The Ventriloquist, released by Lovers Will and featuring photography on the right by James Sutton.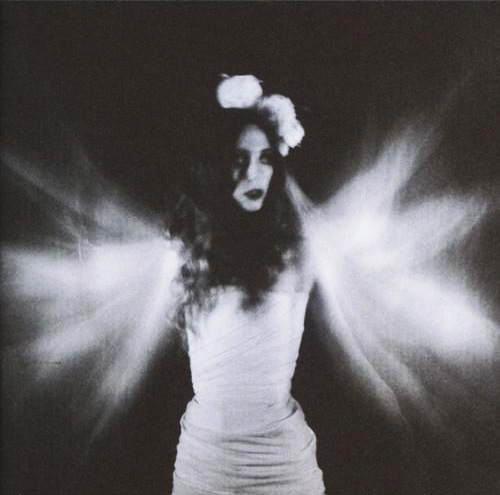 I would also recommend a perusing of Queen Adreena's Medicine Jar video: is English gothic rural brutality glamstomp rock-folkhorror a genre? Well, it is in this.
Possibly also a wander back further to have a watch-see of Martina Hoogland-Ivanow's videos for Adore You and Cold Fish might not be a bad idea; all surreal hummingbird textural imagery, a dash of Vaughan Oliver and a touch of Ms Deborah Turbeville but through the looking glass darkly indeed.
Visit Katie Jane Garside's site here.