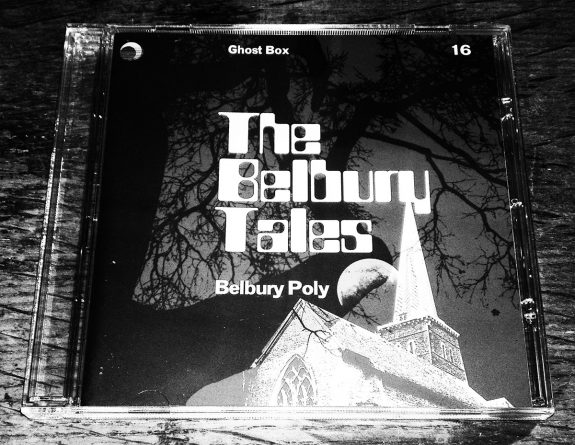 File under:
Trails and Influences: Touchstones. Case #14/52.
The song Geography from Belbury Polys The Belbury Tales  album is one of the ones which has stuck in my mind the most when working towards/on A Year In The Country.
I think the night I first heard it was also the night when I originally wrote what was to become much of the text on the About page of A Year In The Country, so I think it helped inspire, spark and put textual form to something… so something of a touchstone/key record indeed.
The song (and as I've said before in previous posts, I use that phrase loosely here) starts with the phrase "The Geography of peace" and then wanders off into… well, how to describe it; as a piece of music it is a beautiful, haunting form of looped folk electronica.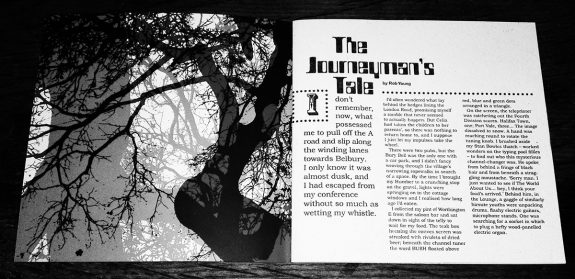 I don't know where the main vocals come from and I don't think I want to as it has a lost treasure feel to it. I assume that they're formed from a sample found and reused but whatever and wherever they're from they're quite lovely.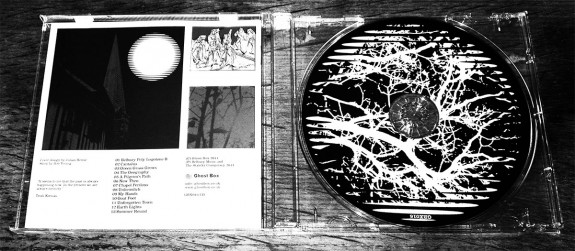 The album is rather nicely put together/packaged: there's a swirling, disorienting loop of fiction by Electric Eden author Rob Young and appropriately swirling, disorienting artwork by Julian House (see Day #59/365 at A Year In The Country).
Also, there are little touches to the album that make all the difference, such as the way different paper stocks are used in the sleeve cover and interior pages, with the inner pages have a flecked, texture feel to them.
As is often the way with Ghost Box, there is a whole otherly world presented and created here; in this case it's the re-imagined pastoral but quietly discomforting bucolic village pleasures of a parallel plot of England from who knows quite where and when. There is something not quite so in this parish but whatever it is that's occurring is happening just out of sight, flickering away in the corners of your eyes.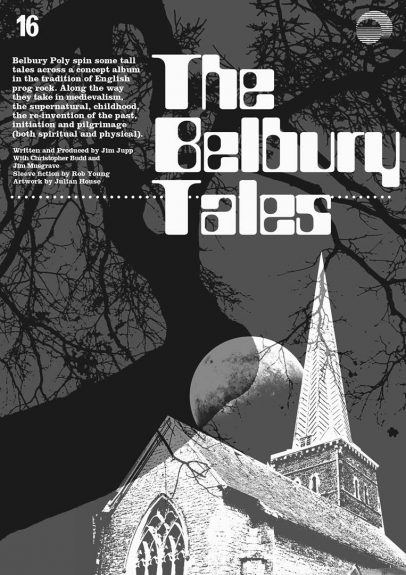 Or as the poster for the album says:
"Belbury Poly spin some tall tales across a concept album in the tradition of English prog rock. Along the way they take in medievalism, the supernatural, childhood, the re-invention of the past, initiation and pilgrimage (both spiritual and physical)."
Or indeed a review at the time:
"Jim Jupp's past-haunted electronic eccentrics is a beautiful, eerie thing – a piped gateway to false memories of a time when the benevolent nation state commissioned young men to re-score English folk songs with government issue analogue synthesisers." (from Mojo Magazine).
(Jim Jupp is Ghost Box Records head co-coordinator/co-conspirator.)