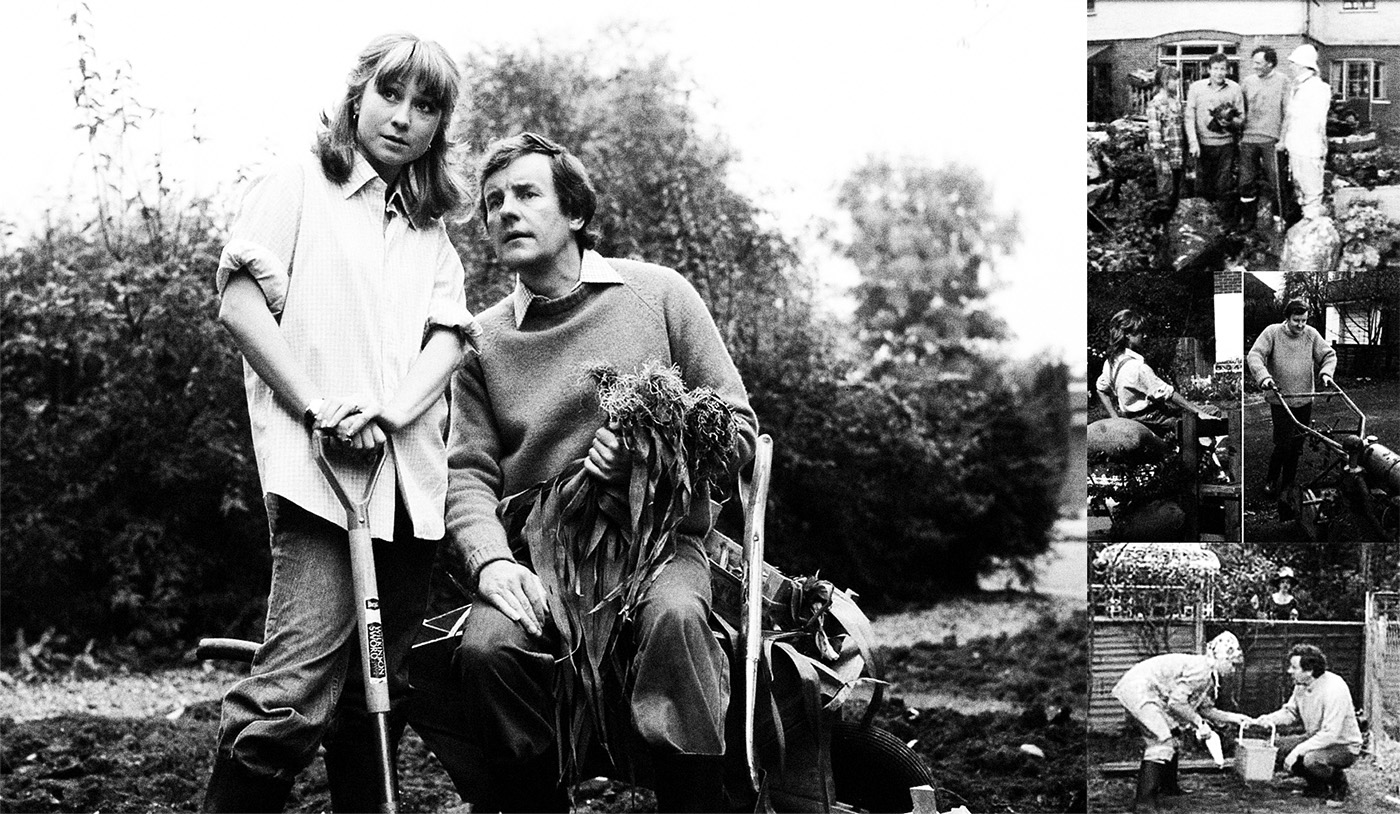 "There is an interconnected strand of often comic, gentle and uncynical work within British television which variously revolves around the landscape, self-sufficiency and recycling.
The Good Life is one thread of such things.
This was a BBC sitcom broadcast from 1975-1978; a chap who lives in suburbia decides he has had enough of the rat race, quits his job and along with his wife tries to live self-sufficiently via growing their own food, keeping livestock etc.
However this is not self-sufficiency on a smallholding out in the countryside.
Rather this is self-sufficiency attempted in a normal house in middle class suburbia, next to their more conventional affluent neighbours.
Although some of the ideas presented within the series are quite radical and much of the comedy is derived from the conflict between the self-sufficient lifestyles of Tom and Barbara and their attempts at this way of life next door to conventional ways of life, this is still gentle uncynical comedy – a form of bucolia in suburbia."

"Initially slightly preceding The Good Life, an interconnected strand of television is The Wombles, an animated series originally broadcast in the UK in 1973-1975.
The series features fictional pointy-nosed furry creatures that were created by author Elisabeth Beresford and appeared in a series of children's novels by her which began to be published in 1968.
The Wombles lived in burrows and could be found internationally, although the series focuses on those who live below Wimbledon Common in London.
As with The Good Life it was ahead of its time in the way that it dealt with themes of recycling, waste and helping the environment, which were the main activities of The Wombles."
There were also a number of hit records by The Wombles, which were sung, written and produced by Mike Batt, who in 1975 would go on to produce folk rock band Steeleye Span's top 5 single 'All Around My Hat'."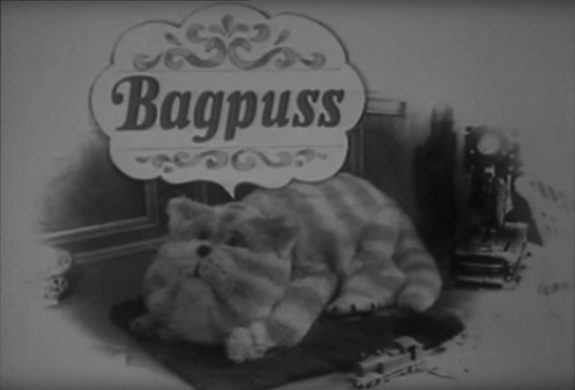 "1970s British television seemed to be notably populated by such gentle, whimsical programmes with one particular highlight being the also animated series Bagpuss, first broadcast on the BBC in 1974."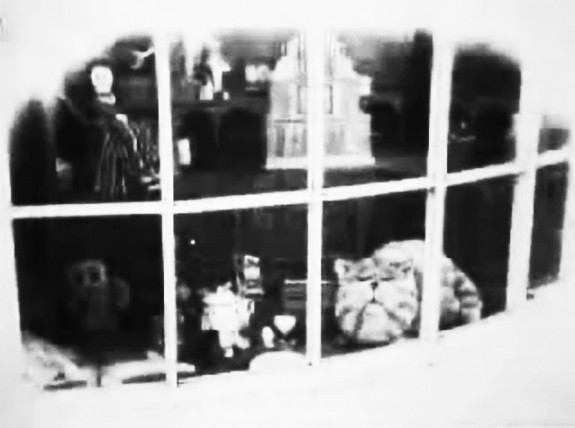 "Set around the end of the 19th century in the Victorian era, it featured the goings on of a set of normally inanimate toy creatures in a shop for found things. They come to life when the shop's owner, a young girl called Emily, brings in a new object and they debate and explore what the new thing can possibly be…
Made by Peter Firmin and Oliver Postgate through their company Smallfilms it contains a sweetness, a uniqueness and gentle melancholia that arguably has never been repeated or equalled."
"Firmin and Postgate also created such other exemplary and distinctive work as the softly psychedelic and just a touch pop-art space age animation The Clangers (1969-74) and Ivor the Engine (1975-77)…
Theirs was work that did not feel that it had been created as part of an assembly line and targeted at a well-defined cultural demographic and marketplace. It was more personal and precious feeling and seems nearer to examples of a form of folk art."
"Which makes it somewhat appropriate that Trunk Records archival record label head Jonny Trunk was responsible for the retrospective The Art of Smallfilms book published in 2014 and via his label he has released the soundtrack albums to The Clangers and Ivor the Engine.
"Some of the voices and all the music in Bagpuss were played and in part written by Sandra Kerr and John Faulkner who, according to Rob Young's Electric Eden book from 2011, had been former alumni and apprentices with Ewan MacColl and Peggy Seeger's The Critics Group.
This was a kind of master class for young singers performing traditional songs or who were writing songs using traditional and folk music structures…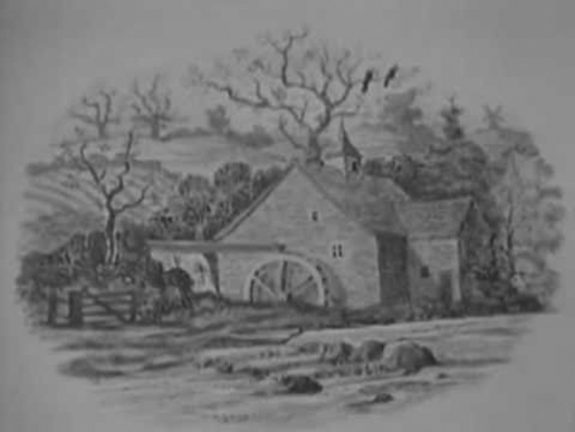 "The soundtrack for Bagpuss is rather lovely, taking in various strands of folk and traditional music and is able to stand on its own merits aside from the connections to the series.
A favourite is still "The Miller's Song", which is a lilting, life affirming and yet also curiously quietly melancholic song about the cyclical nature of farming and rural life, the growing of crops and the passage of those crops to the mill and eventually via the baker to become loaves of bread…
The sequence goes on to include what seems like a curiously out-of-place and anachronistic modern combine harvester alongside a combustion engine tractor and delivery truck, while also showing more traditional milling methods."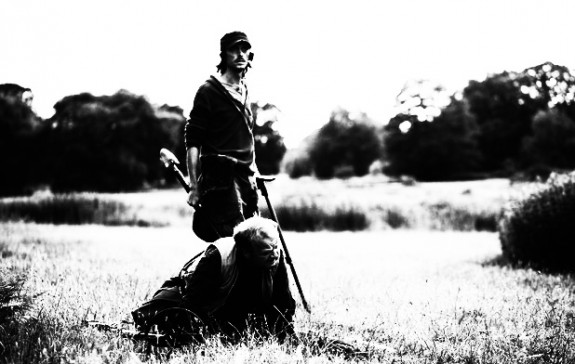 "A more recent series which could be placed amongst these strands of gentle uncynical television is Detectorists.
First broadcast in 2014 by the BBC it revolves around the lives of a pair of metal detectorists and their passion for their hobby of exploring the landscape with metal detectors and hoping to find lost artifacts."
The series is written and directed by Mackenzie Crook, who also appears as one of the main detectorists, alongside sometime By Our Selves straw bear companion and Berberian Sound Studio engineer Toby Jones."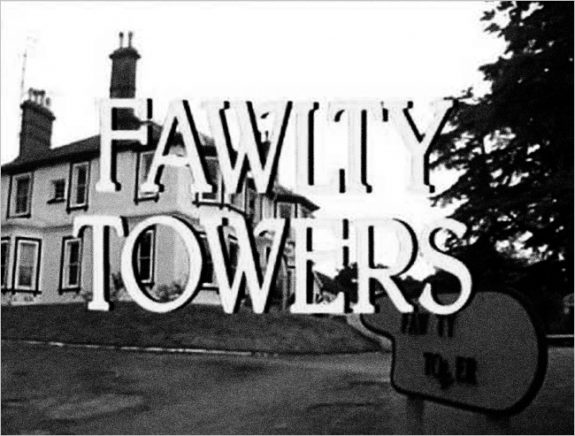 "Detectorists is part of a lineage, which stretches back to the likes of Fawlty Towers; one of those times when mainstream entertainment and comedy somehow manages to escape into the world without being neutered. It undertakes astute observations of the ways and wiles of people, a love of the land and country and there is a sadness portrayed in its characters' lives."

"That main title song, also called 'Detectorists', is by Johnny Flynn and in its lyrics and modern-day take on traditional folk music reflects the gentle roaming of the series somewhat perfectly.
As with "The Miller's Song" from Bagpuss, lilting would seem to be a somewhat apposite word and it also contains within it a sense of yearning and loss, themes which seem to recur throughout much of these particular strands of television."
Online images to accompany Chapter 46 of the A Year In The Country: Wandering Through Spectral Fields book, alongside some text extracts from the chapter:
Details of the A Year In The Country: Wandering Through Spectral Fields book and the collection of its accompanying online images can be found at the Book's Page, which will be added to throughout the year.