Preorder today 23rd July 2019. Released 16th August 2019.
CD and download available to preorder at our Artifacts Shop and Bandcamp.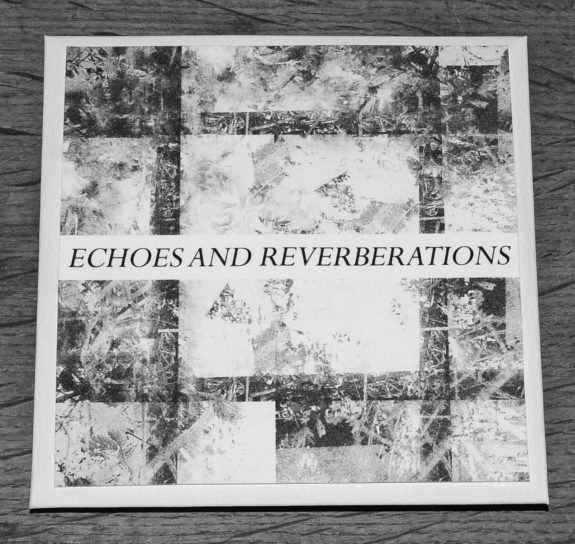 Echoes And Reverberations is a field recording based mapping of real and imaginary film and television locations.
It is in part an exploration of their fictional counterparts' themes; from apocalyptic tales to never-were documentaries and phantasmagorical government-commissioned instructional films via stories of conflicting mystical forces of the past and present, scientific experiments gone wrong and unleashed on the world, the discovery of buried ancient objects and the reawakening of their malignant alien influence, progressive struggles in a world of hidebound rural tradition and the once optimism of post-war new town modernism.
The album is also a reflection on the way in which areas – whether rural, urban, or edgeland – can become permeated with such tales and undercurrents, creating a landscape of the imagination where fact and fiction intertwine. The resulting layering may at times create ongoing echoes and reverberations which personally, culturally and possibly literally leave their marks on the history and atmospheres of places, with these locations becoming a source of inspiration and cultural pilgrimage.
Each track contains field recordings from one such journey and their seeking of the spectral will-o'-the-wisps of locations' imagined or often hidden flipsides.
Features music and accompanying text on the tracks by Grey Frequency, Pulselovers, Dom Cooper, Listening Center, Howlround, A Year In The Country, Sproatly Smith, Field Lines Cartographer, Depatterning and The Heartwood Institute.
Dawn Rising Edition. Limited to 208 copies. £11.95.
Hand-finished white/black CD album in textured recycled fold-out sleeve with fold-out text insert, print, sticker and badge. Limited edition of 208.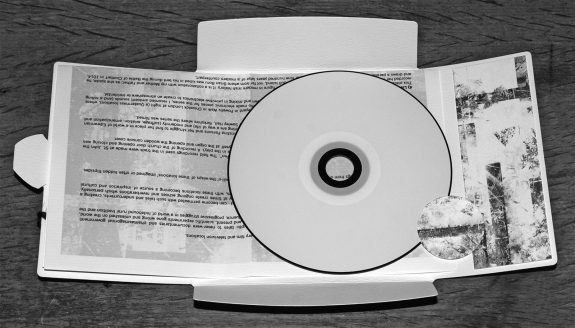 Top of CD.                                                   Underneath of CD.
Further packaging details:
1) Custom printed by A Year In The Country using archival giclée pigment ink.
2) Includes badge, secured with removable glue on string bound tag.
3) Folded sheet of accompanying notes on textured laid paper, hand numbered on back.
4) Print on cotton rag textured fine art paper.
5) Round vinyl-style sticker.
Tracklisting:
1) Grey Frequency: King Penda
2) Pulselovers: The Edge Of The Cloud
3) Dom Cooper: What Has Been Uncovered Is Evil
4) Listening Center: From Bull Island To Avondale
5) Howlround: Smashing
6) A Year In The Country: Not A Playground
7) Sproatly Smith: Gone Away
8) Field Lines Cartographer: Mr Scarecrow
9) Depatterning: The Ogham Stones
10) The Heartwood Institute: Ribble Head Viaduct