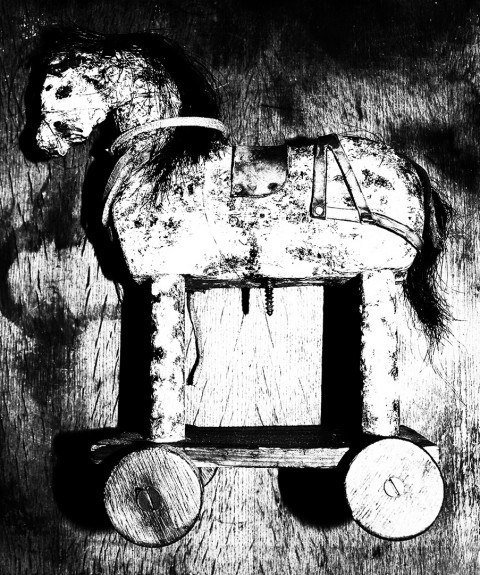 File under: Trails and Influences: Touchstones.
Case #52/52.
The image above is of a handcrafted folk art horse (circa 1920s?)…
This artifact was a particular touchstone and point of reference when I was heading towards this year in the country.
It has always felt quite precious, delicate and in need of, well, a good home.
It seemed to capture, contain and direct a certain spirit of something as the strands and signals that would become A Year In The Country resolved and made themselves clear…
And so, I come to the end of this particular (pathway of the) journey.
I thank everybody who has read and supported my good self as I walked along the pathways and explored the stories that can be found beneath the plough, pylons and amongst the edgelands during this year long voyage.
I must leave now. I must rest my weary head.
Thankyou.