The website Folk Horror Review site was available online until some time earlier in the 2010s and it was a relatively early site etc where the gathering together and exploring of some of the iconic "canon" of folk horror and interrelated otherly pastoral culture took place.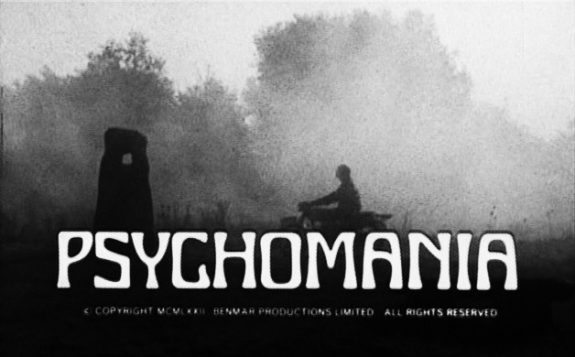 At the site there was writing on The Wicker Man, its possible forebear Robin Redbreast, ghostly scribe Arthur Machen, A Field In England, The Twilight Language Of Nigel Kneale book, Nigel Kneale's The Stone Tape, various BBC Ghost Stories For Christmas, Kenneth Anger's Lucifer Rising, Children Of The Stones, Psychomania and Alistair Siddon's In The Dark Half.
There were also posts on interconnected items such as the compilation album that accompanies Rob Young's Electric Eden book; Hail Be You Sovereigns, Lief and Dear from Cold Spring's undercurrents of folk Dark Britannica album series, the BFIs DVD release of film recordings of folk customs and ancient rural games Here's A Health To The Barley Mow and the academic conference A Fiend In The Furrows, which explored folk horror in it's various forms.
Back then the phrase folk horror was still relatively esoteric and niche and although The Wicker Man was undergoing critical rehabilitation it was also still a relatively niche taste. How things have changed (!) Today it seems like I can hardly pick up a mainstream newspaper or magazine without coming across something being described as folk horror or see a reference to The Wicker Man.
As is often the way with the sometimes mayfly existence of online content The Folk Horror Review site is now long gone. It's a shame as I expect it would make interesting reading as a snapshot of a time before the otherly landscape of folk horror had been so thoroughly explored and harvested.
It doesn't even seem to have been archived at the Internet Archive Wayback machine, which attempts to store the back catalogue of the internet and the site is now merely another spectre in the history of lost online content.
The original post published during the first year of A Year In The Country: