Trails and Influences: Electronic Ether. Case #13/52.
And while we're talking about The Innocents (see Day #106) and much of the world has been a-twitter about Ms Bush (including me just presciently before she announced her live dates – see Day #71/365 – maybe there was something in the air)…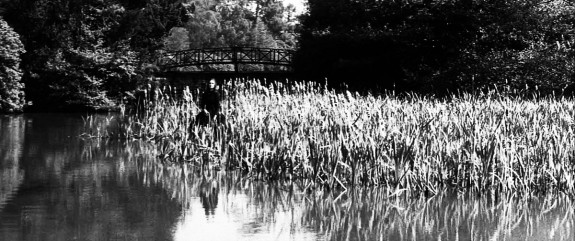 Now, I've been a-listening to Ms Bush's work on and off for a fair few decades but curiously I didn't know about all that many of the sometimes quite direct cinematic influences with regards to a number of her songs.
Although I've read a book or two on her, I think that part of my mind has wanted to deliberately avoid unravelling the mysteries of a somewhat unique English Lionheart.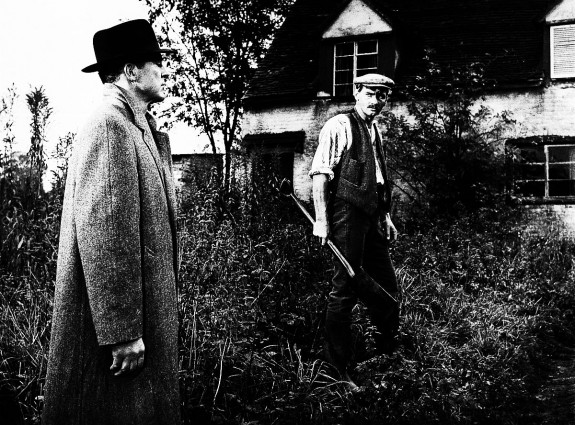 Having said which, this article on things cinematically Kate Bush from the BFI was an interesting find…  it travels from Wuthering Heights to The Shining (isolationist pastoral horror?) via Powell and Pressburger's The Red Shoes (which influenced both a song of the same name and also her film The Line, The Cross and The Curve), the song Hounds Of Love borrowing of a line of text from 1957's Night Of The Demon ("It's in the trees! It's Coming!"… ah, so that's where that's from)…
…to the aforementioned The Innocents influence on a song from her Never For Ever album and it's referencing of Willow O Waly from the films soundtrack, Hammer Horror as both song and film studio ("The first time in my life I leave the lights on to ease my soul" indeed), the audiological conspiracies of Experiment IV and the possible influence of Witchfinder General on the sorcery accusations and trials of her Waking The Witch song (which is a brutally unsettling experimental song and would be wherever it was found, let alone on a hit album… it starts as a gentle rousing from the sweet comforter of sleep and then… well I'm quite nervous listening to it as I type, let's just say every night time creature tumbles from out of the cupboard and from under the bed)…
Read the article here.