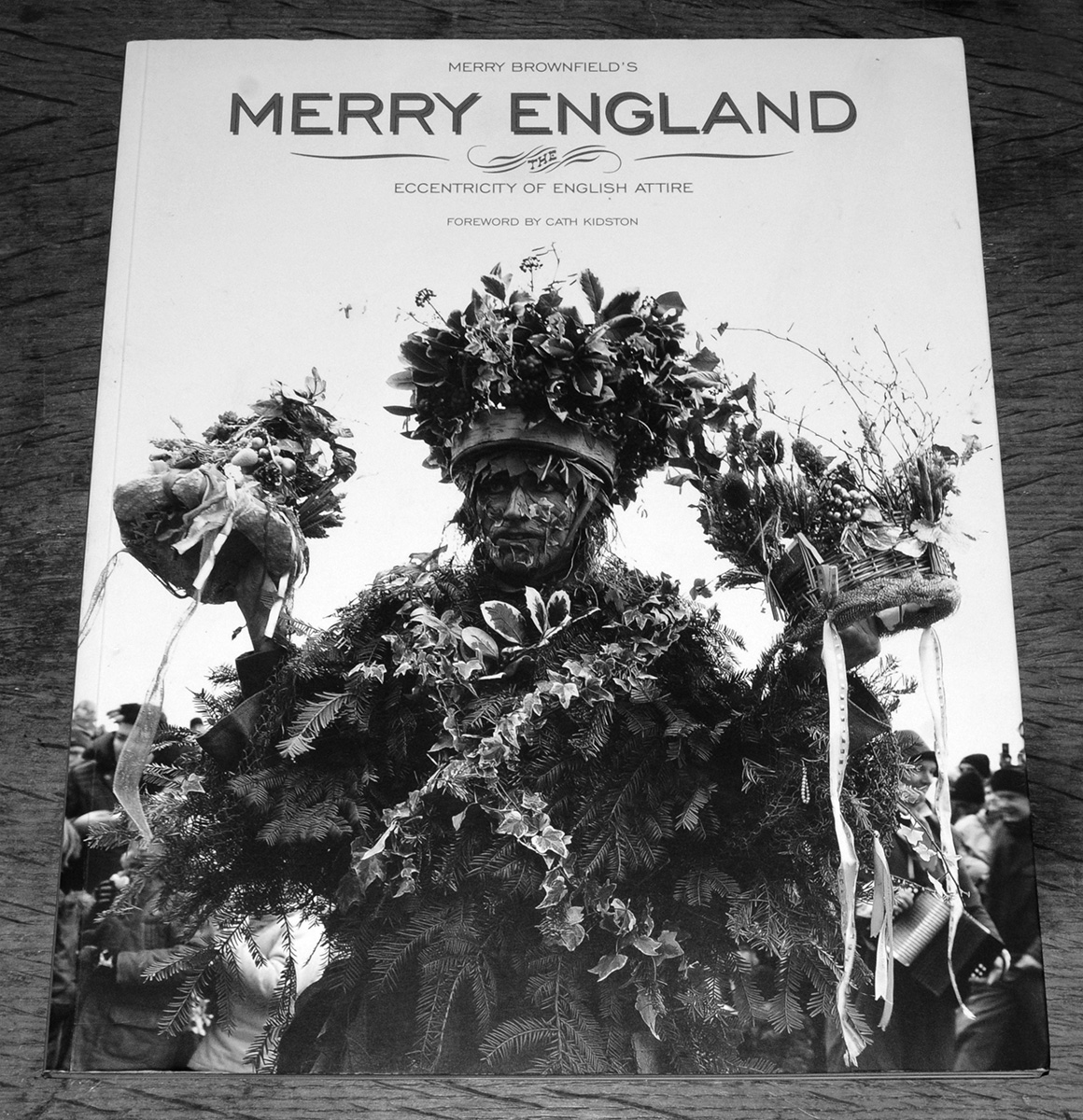 There have been a couple of photography books in recent years that have focused on the folkloric side of British/English costume, rituals and celebrations and I think I expected Merry Brownfield's Merry England to be along similar lines by the title and cover…
However, although photographs of people in traditional folk costume seems to form the heart of the book with sections titled Straw Bear, The Castleton Garland Day, Holly Man, Mummer's Plays and Morris Dancers, it actually wanders considerably further afield to encompass pop culture tribes/styles such as mod, people who appear to have tumbled from the page of The Chap magazine in The Tweed Run and Vintage Style section…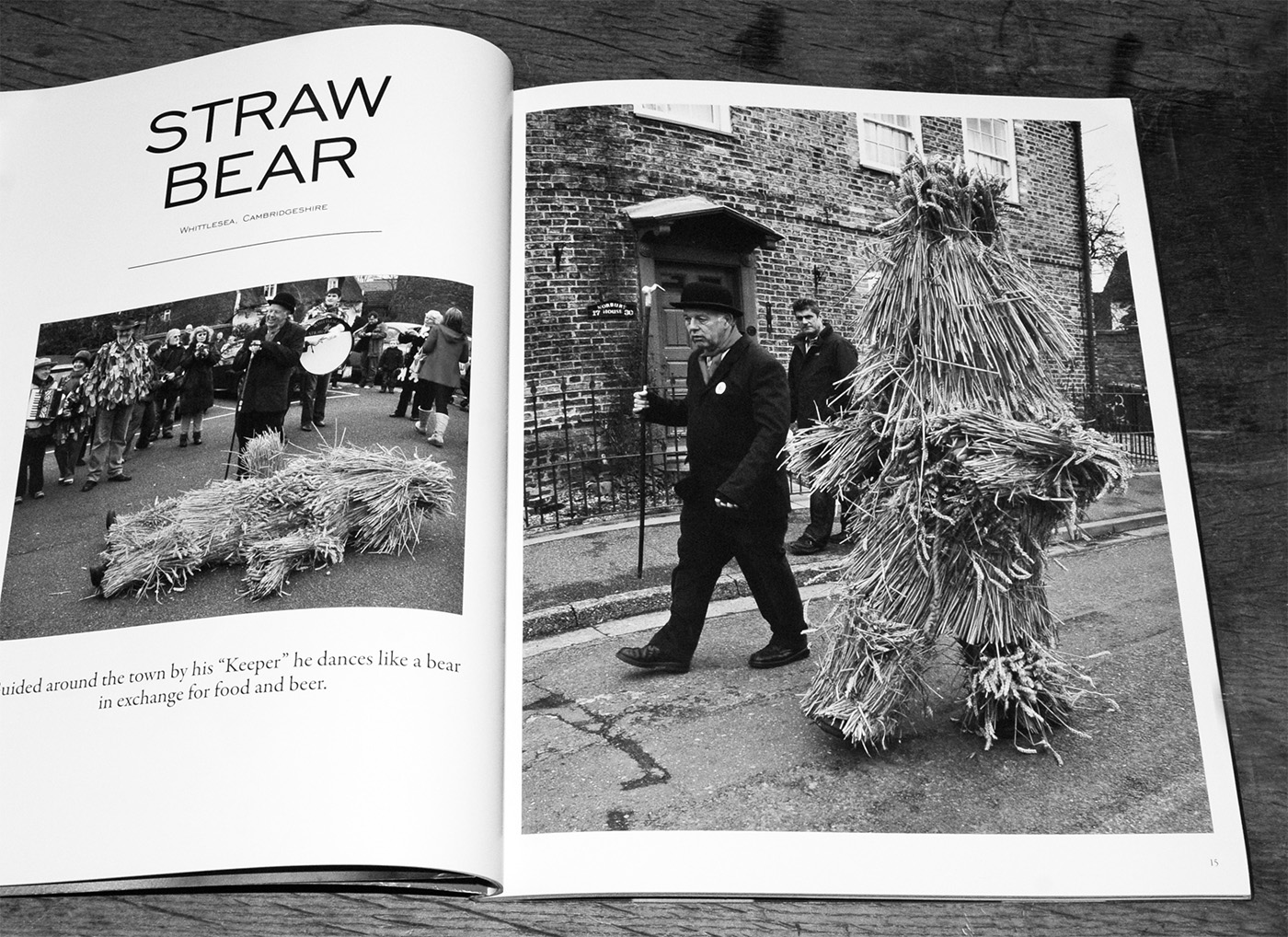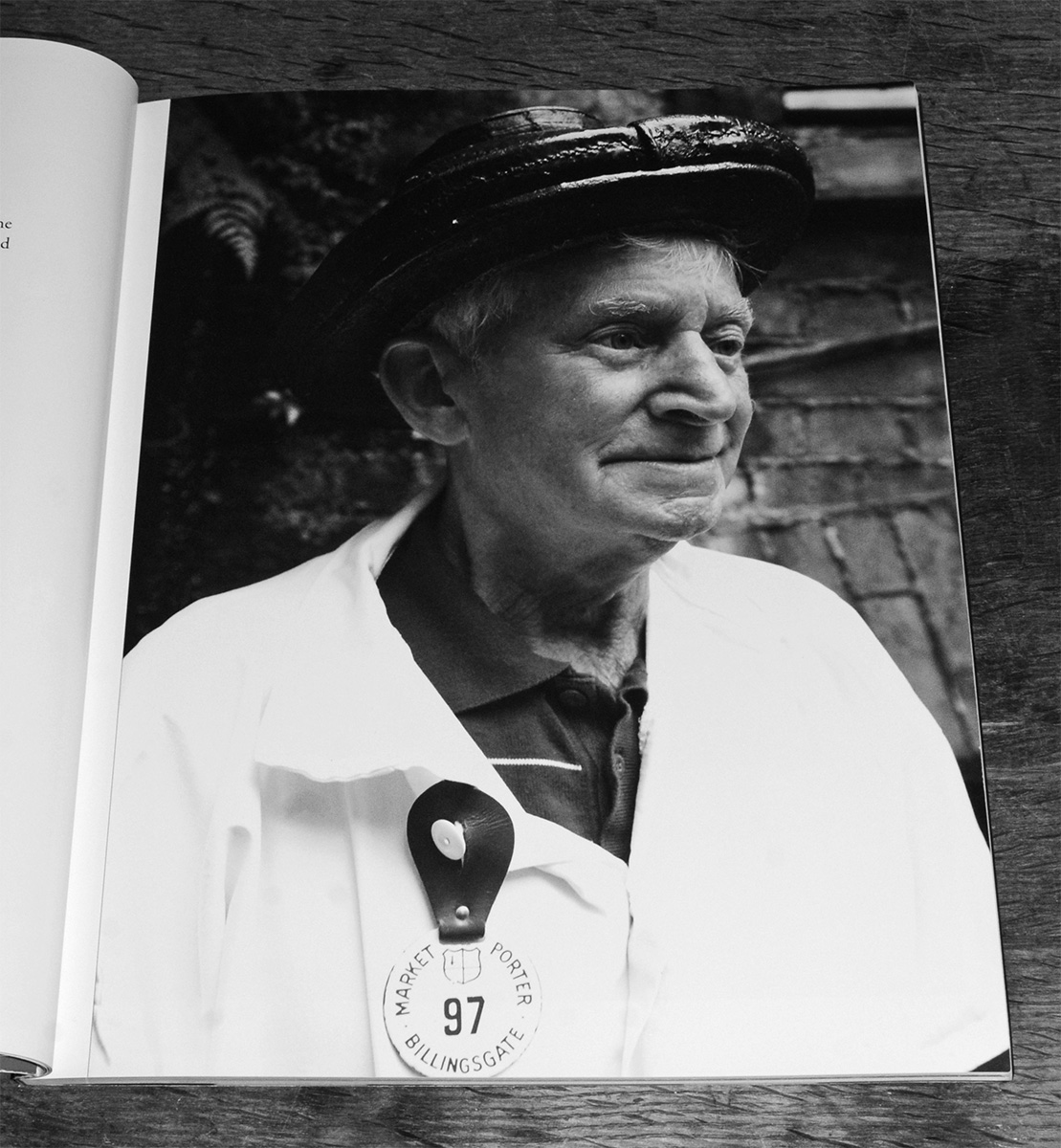 …and then it wanders off to include Pearly Kings And Queens, the comic convention-esque costumes of attendees to the World Darts Championship, traditional Billingsgate fish market bobbin hats and a number of possibly more contentious hunting/aristocratic areas.
In some ways it reminds me in both style and breadth of Jeremy Deller and Alan Kane's Folk Archive Book/Exhibition – more a sort of "from the people" view of things than specifically what could be considered folk aesthetics.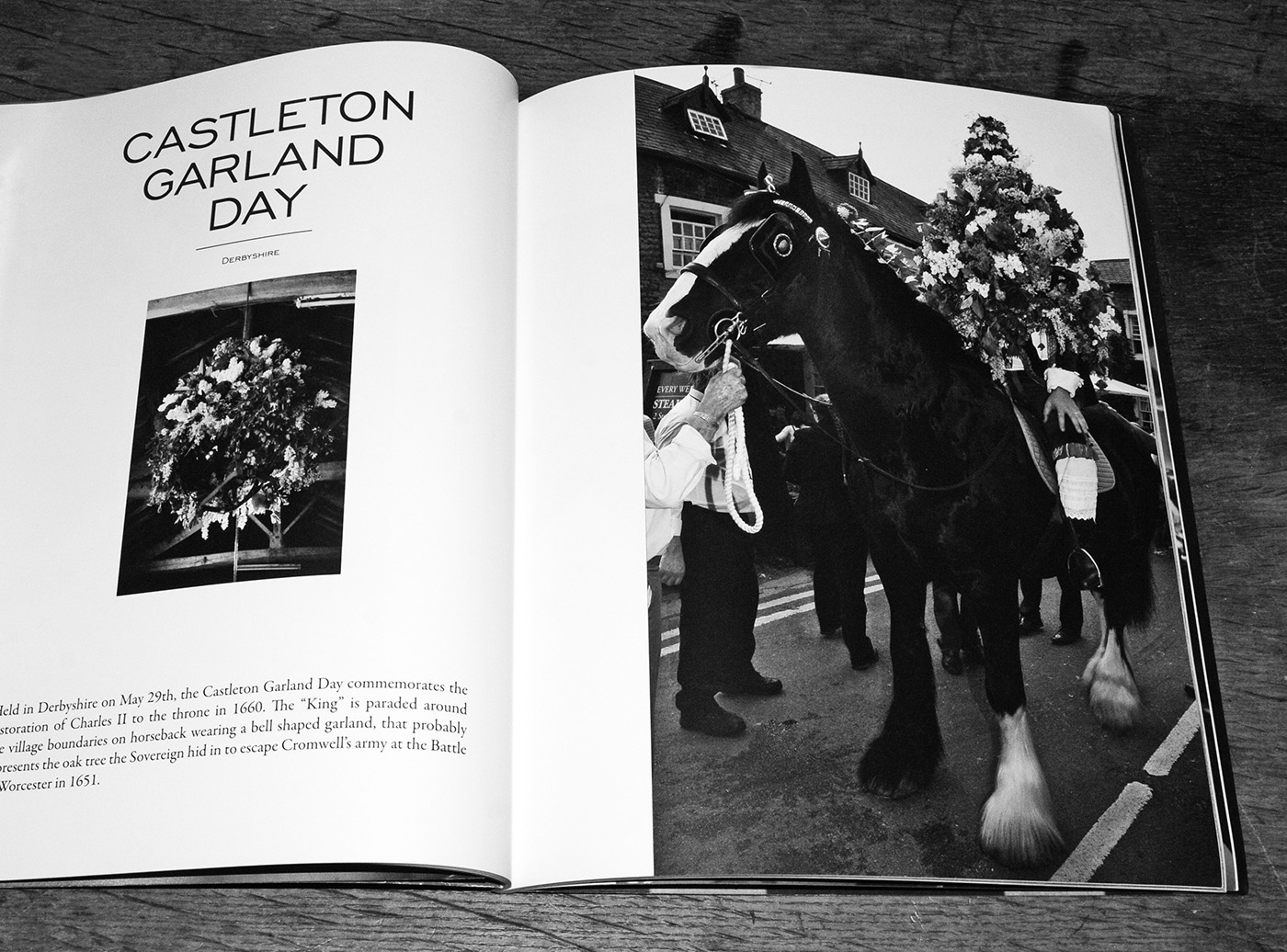 The book was self-published by Merry Brownfield, who's home in the ether can be found here. It seems to be out of print but can be found for but a few pence and pound here.
(File under: Trails and Influences / Year 3 Wanderings)
Intertwined wanderings around these parts:
Day #19/365: Once a Year – Homer Sykes
Day #66/365: Sarah Hannants wander through the English ritual year
Day #148/365: Folk Archive
Around these parts and over the seas:
Day #69/365: Charles Frégers Wilder Mann and rituals away from the shores of albion
Elsewhere in the ether:
Henry Bourne's Arcadia Britannica: A Modern British Folklore Portrait
Sarah Hannant's Mummers, Maypoles and Milkmaids: A Journey Through The English Ritual Year