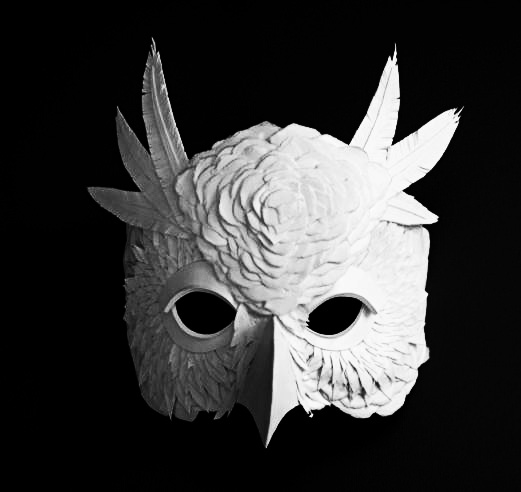 File under: Trails and Influences: Recent Explorations. Case #29/52.
I tend to find myself somewhat drawn to paper cut work/artwork/scherenschnitte. I'm not quite sure why. Maybe it's the level of dedication, patience and well, neatness that it seems to require.
It can be very pretty in a decorative, craft orientated manner, which is all good and fine but occasionally I'll come across work that seems to step over and towards somewhere else, nearer to art I suppose and somewhere a little more otherly if you like.
Recently I was a-browsing in one of the few remaining bookshops that exist in bricks and mortar form (one with a doorway that you can step over the threshold of in a corporeal rather than a stream of zeros and ones manner, something of a rarity today) and I came across the book Paper Cutting…
…which lead me to the work below…
Talking of corporeality, below is the work of Elsa Mora… there is a visceral, unsettling quality to her work that brings to mind Frida Kahlo or the harsher origin tellings of fairy tales and took me to thoughts of what became known as lowbrow art via the pages of Juxtapoz magazine and the like…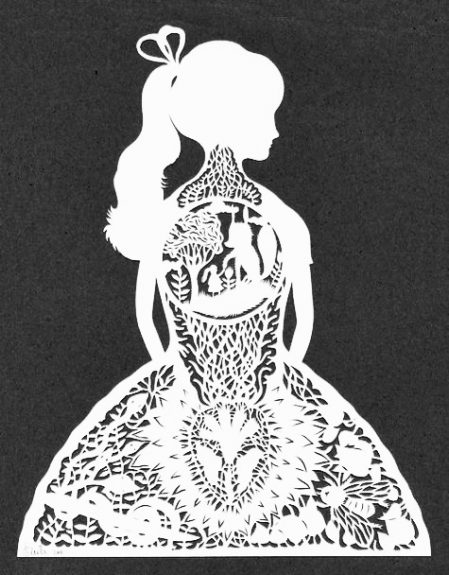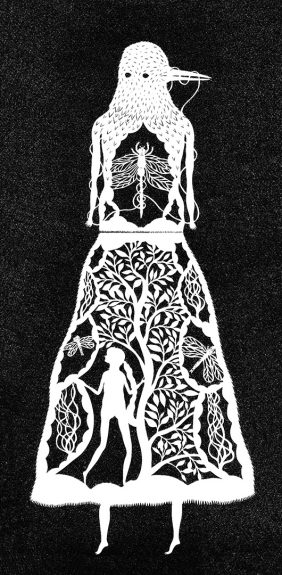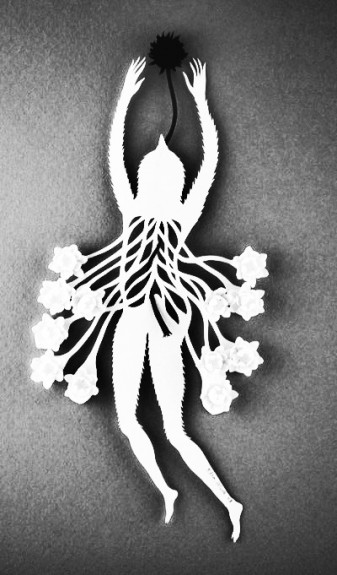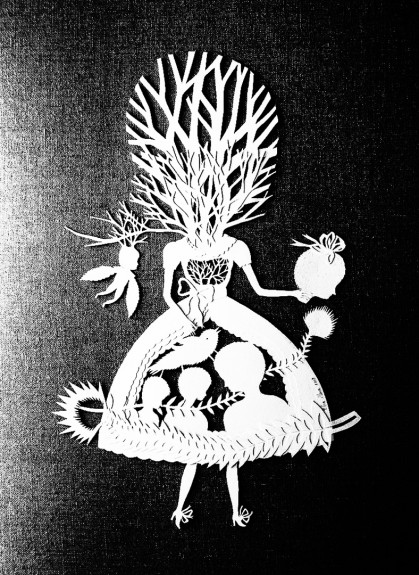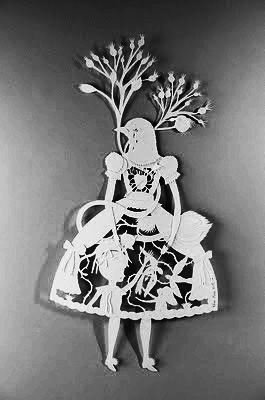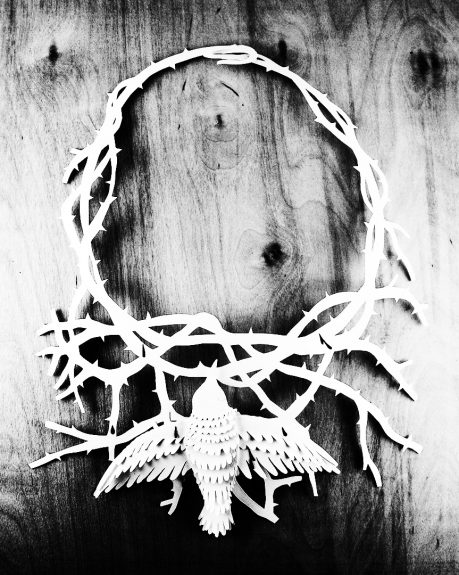 …and then onto the work of Emma Van Leest, who has a nice take on project titles (which put me in mind of Virginia Astley's From Gardens Where We Feel Secure and it's quietly unsettling take on corners of the land which will forever be England – A barn for a goddess and other tales, Village Murmurs, A homage to a private place, Wayfaring, The dowsed heart, To dream in waking life, Before the first rain, As to a nest, Bucolica)…
…or indeed a touch of a certain field in England to the first piece of work below…
…with the amount of work that needs to be invested in paper cut work and it's often irreproducibility, it's not a huge surprise to see such things in the fine art corner of the cultural world… and so when I went a-wandering, I came across Emma Flurry and Nikki Salk's Paper-Cut-Project in such places and positionings…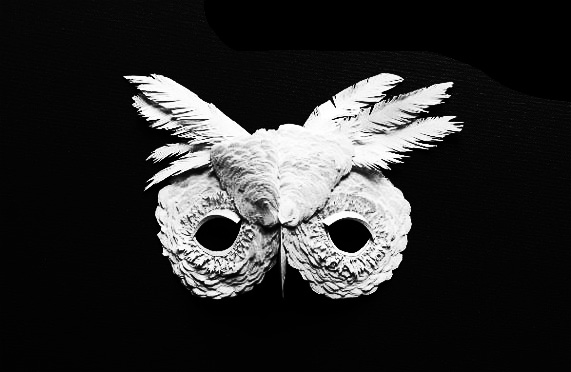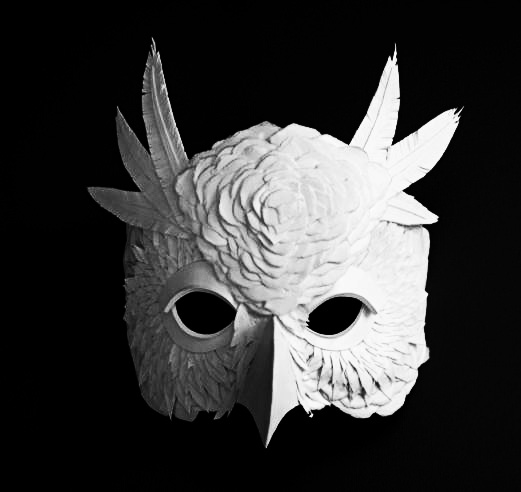 …and I was also drawn to the above two items through a longstanding interest and attraction in otherly pastoralism/folklore to the myths, tales and signifiers of nocturnal strigiformes and the like…
…and also quite possibly the parades and maskery of a certain flickering, semi-demi-lost piece of celluloid…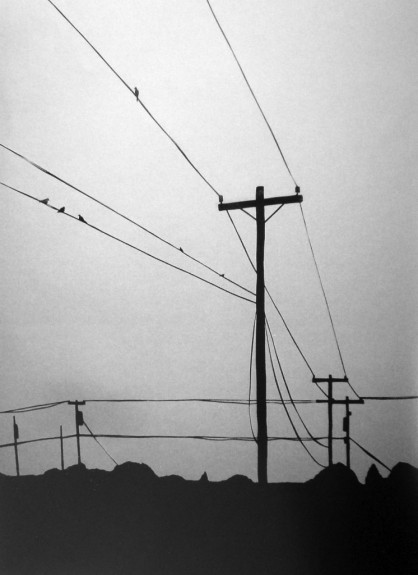 …and I think it would be rude to leave such things without wandering by and under the exotic pylons and (sometimes) bad wires of an electric eden courtesy of Cindy Ferguson.
A recent starting point: