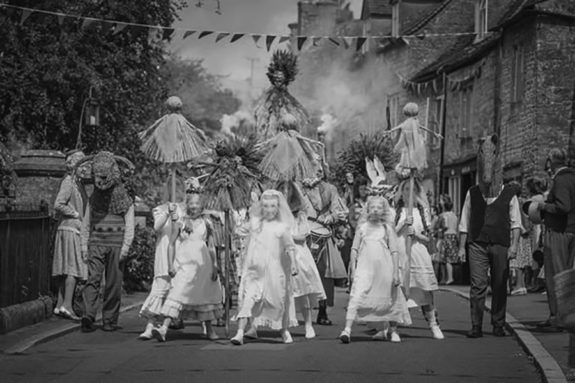 Sarah Phelps' "Albion in the overgrowth" television adaptation of Agatha Christie's Pale Horse; urban wyrd meets folk horror meets Jacob's Ladder meets The Wicker Man meets The Man Who Haunted Himself, with populuxe Mad Men-esque and The Long Firm style, Profumo Affair era Soho shennanigans, showgirls and privileged decadence all stirred into the mix.
Set in 1960 it is intriguing television and one of the first times I've seen folk horror intertwined with urban sophistication  in this way. As with The Wicker Man it's a murder mystery where the lead "detective" outsider is lead a merry dance and ultimately (spoiler alert) discovers that the victim is himself.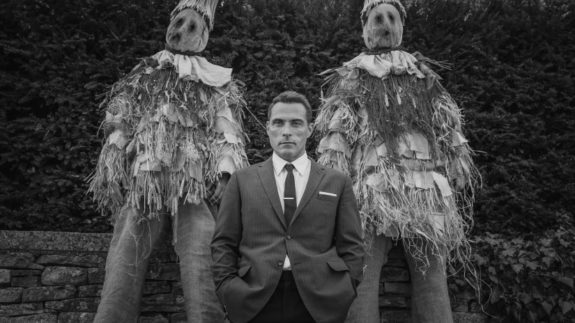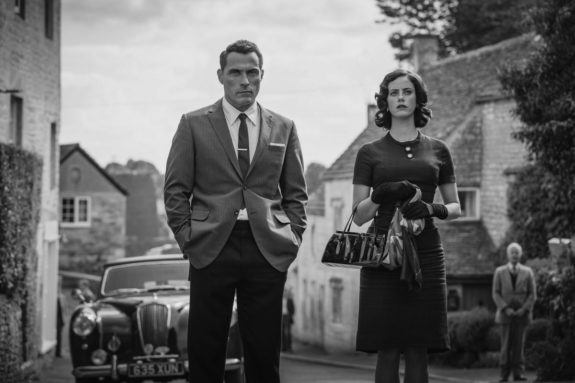 Strangers abroad? The urbane couple stepping out of their comfort zone and into an inland foreign land.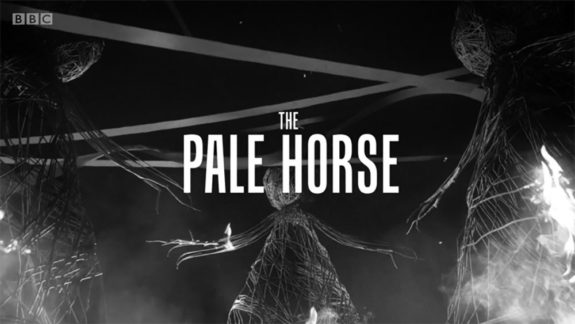 There is more than a shade or two of the final sequence of The Wicker Man to the Pale Horse intro sequence.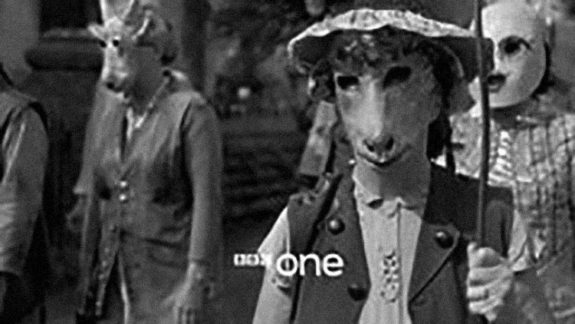 …and further shades of The Wicker Man in a folk ritual procession…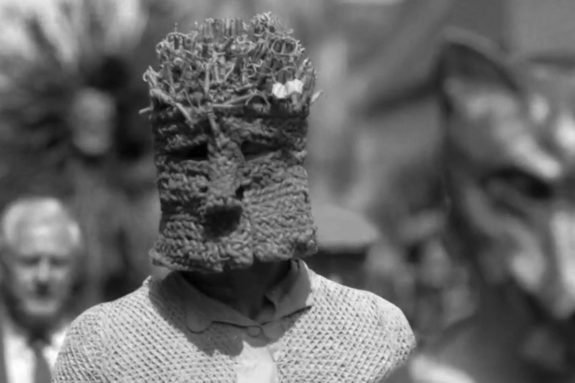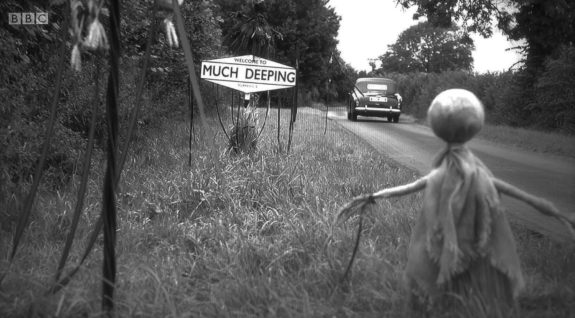 Although its the approach to a Home Counties British village, there's something about these folk figures and adornments around the village's sign that brings to mind "stay away, forbidden zone" style warnings in some American science fiction film that I can't quite put my finger on. Planet of the Apes perhaps?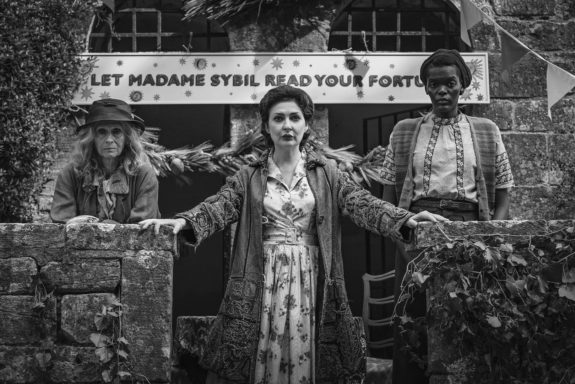 The trio of rural fortune tellers from the drama. They are local healers but are they also witches? Rita Tushingham on the left seems to be reinhabiting or channelling the manipulative magic using matriarch she played in Nicolas Roeg's 2007 film Puffball.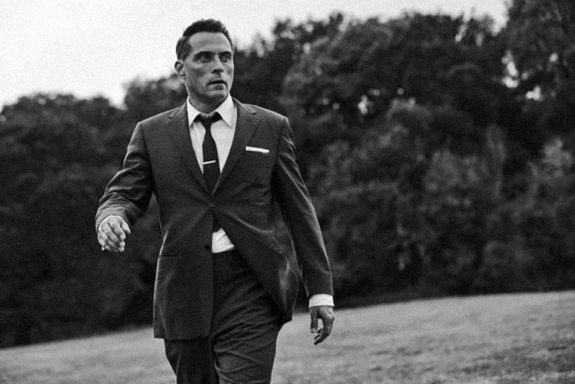 "At home he's a tourist."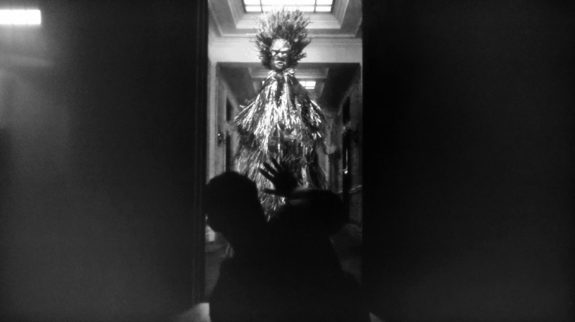 The rural wyrd finally fully invades the subconscious of the urbane urbanite. The blue light and silhouetting in this scene is reminiscent of 1982 film Poltergeist and its tale of television as a supernatural portal. Also the repeated appearance of prosaic day-to-day corridors in the nightmares of the lead character brings to mind Stanley Kubrick's The Shining.
A man who declares himself an empty shell and likes it that way. Although it is not commented on, after the above night time visitation he finally stops wearing his sharply tailored suits. His carefully constructed and controlled world is crumbling and his amoral coldness can no longer protect him.
"There's something about the exteriors of these people, that in order to support that level of luxury there's an underbelly of brutality to maintain it, in society… That seemed to be really reflected in this particular character's story, and I think it runs through Agatha Christie." (Mark Sewell who plays lead character Mark Easterbrook, talking in an interview with The Herald.)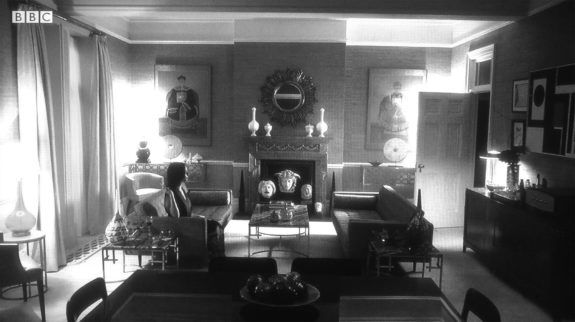 "In every dream home a heartache." All mod cons, isolation and emptiness. Note the folkloric face mask ornaments displayed in the fireplace – a possible accidental cultural leyline or gateway to the rural "other"?
Links: 
Elsewhere at A Year In The Country:

(File post under: Wanderings / Subsection: Visual Findings.)