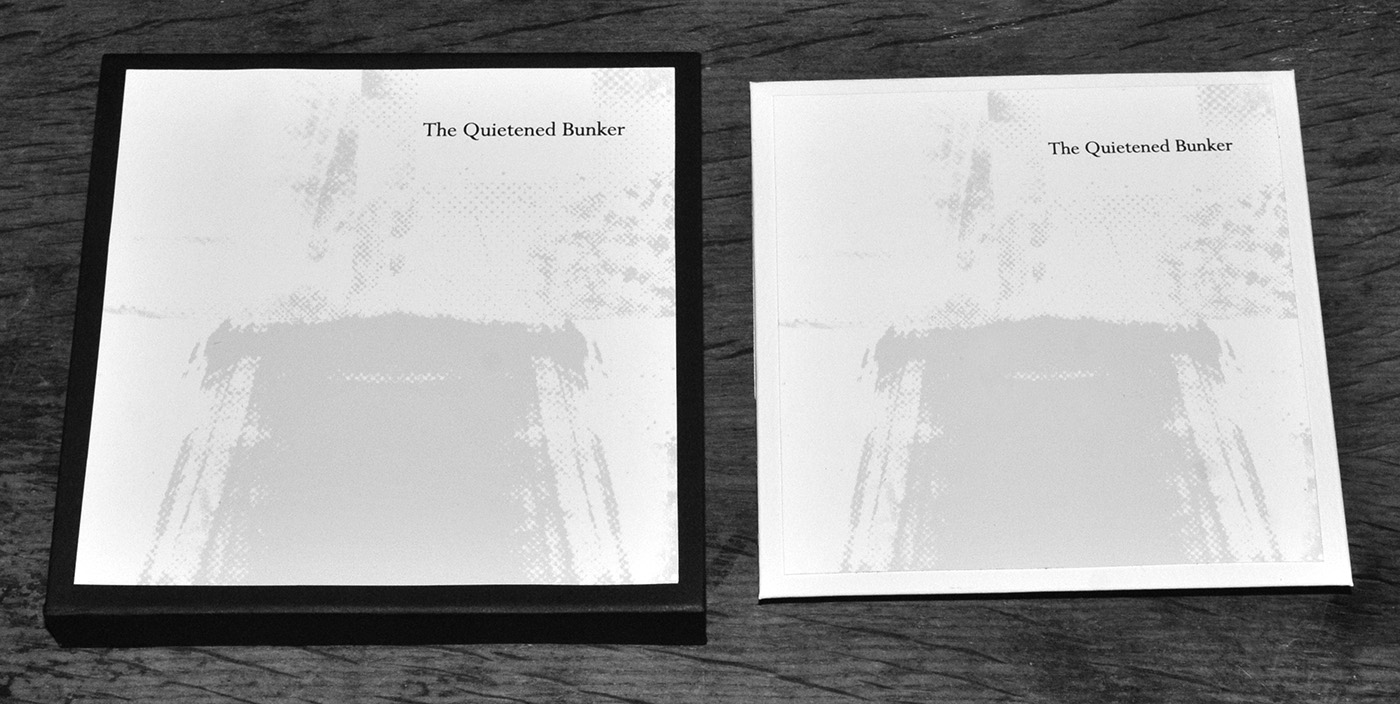 Pre-order 1st August 2016. Release date 15th August 2016.
Will be available via our Artifacts Shop and our Bandcamp Ether Victrola.
Audiological Transmissions Artifact #4
The Quietened Bunker is an exploration of the abandoned and/or decommissioned Cold War installations which lie under the land and that would have acted as selectively populated refuges/control centres if the button was ever pushed; a study and reflection on these chimeric bulwarks and the faded but still present memory of associated Cold War dread, of which they are stalwart, mouldering symbols.
Audiological contents created by Keith Seatman, Grey Frequency, A Year In The Country, Panabrite, Polypores, Listening Center, Time Attendant, Unknown Heretic and David Colohan.
Night Edition. Limited to 52 copies. £25.00.
Hand-finished box-set contains: album on all black CDr, 12 page string bound booklet, 4 x badge pack, 4 x sticker pack & landscape format sticker.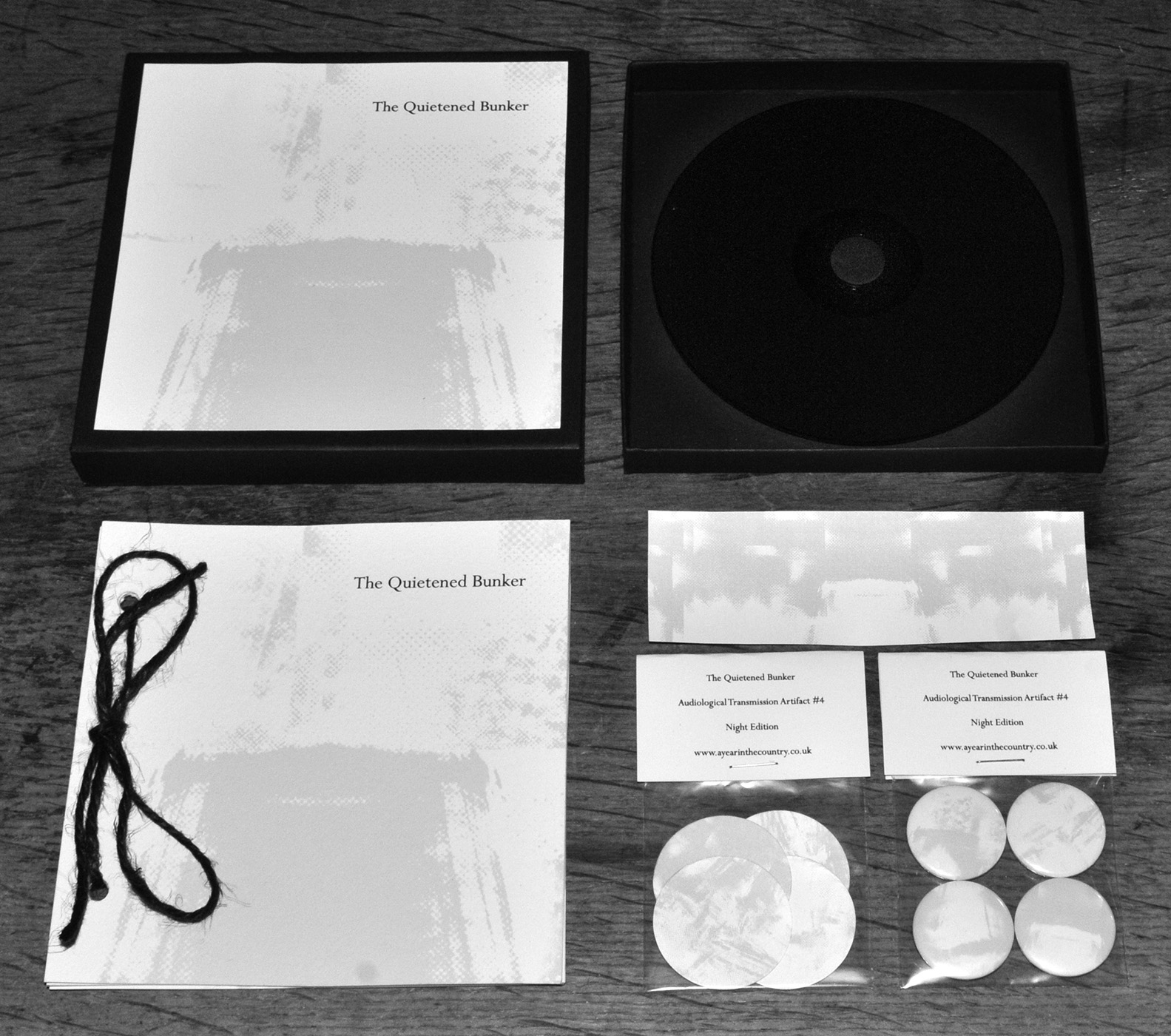 Dawn Edition. Limited to 104 copies. £12.00.
Hand-finished white/black CDr album in textured recycled fold out sleeve with inserts and badge.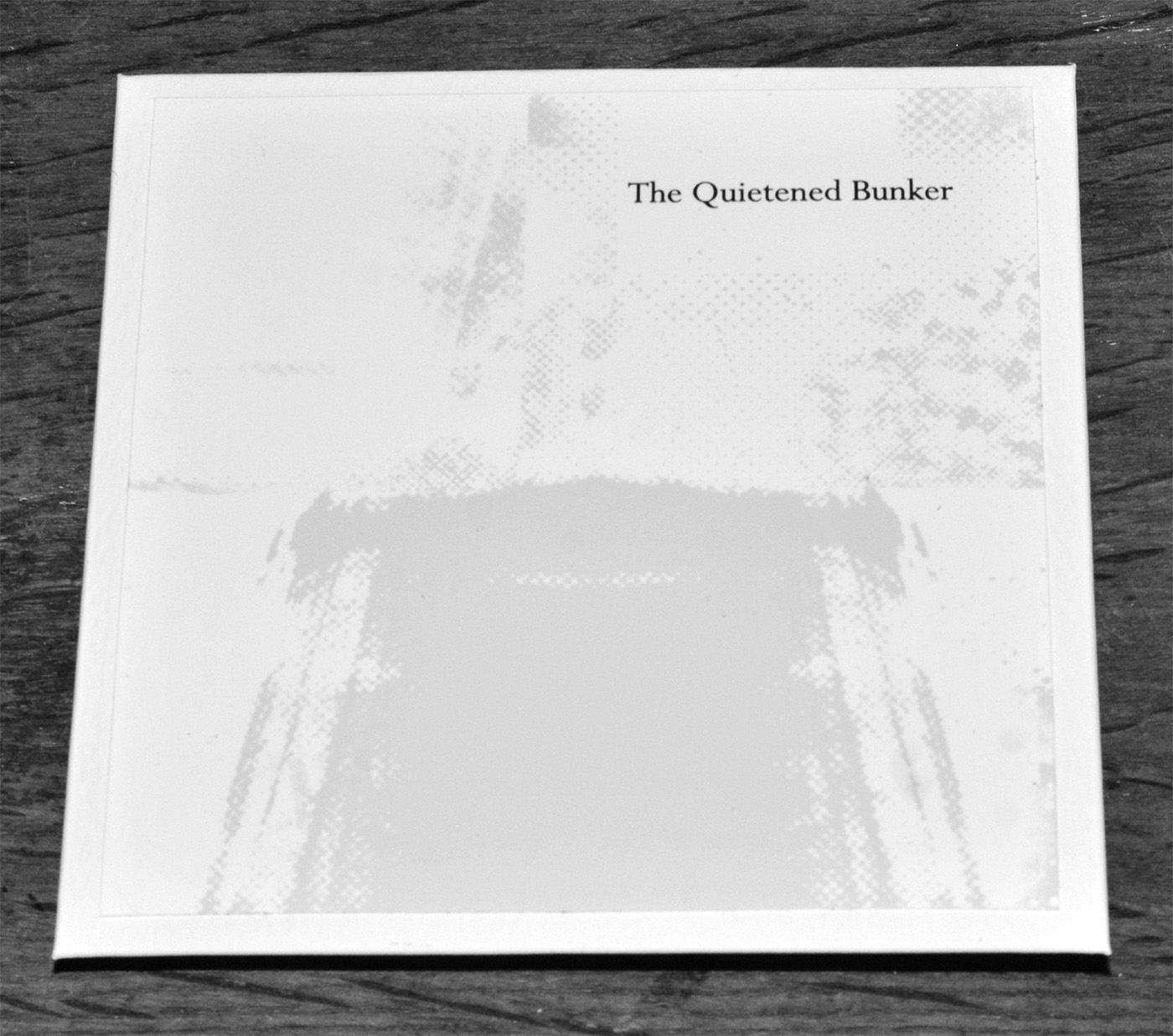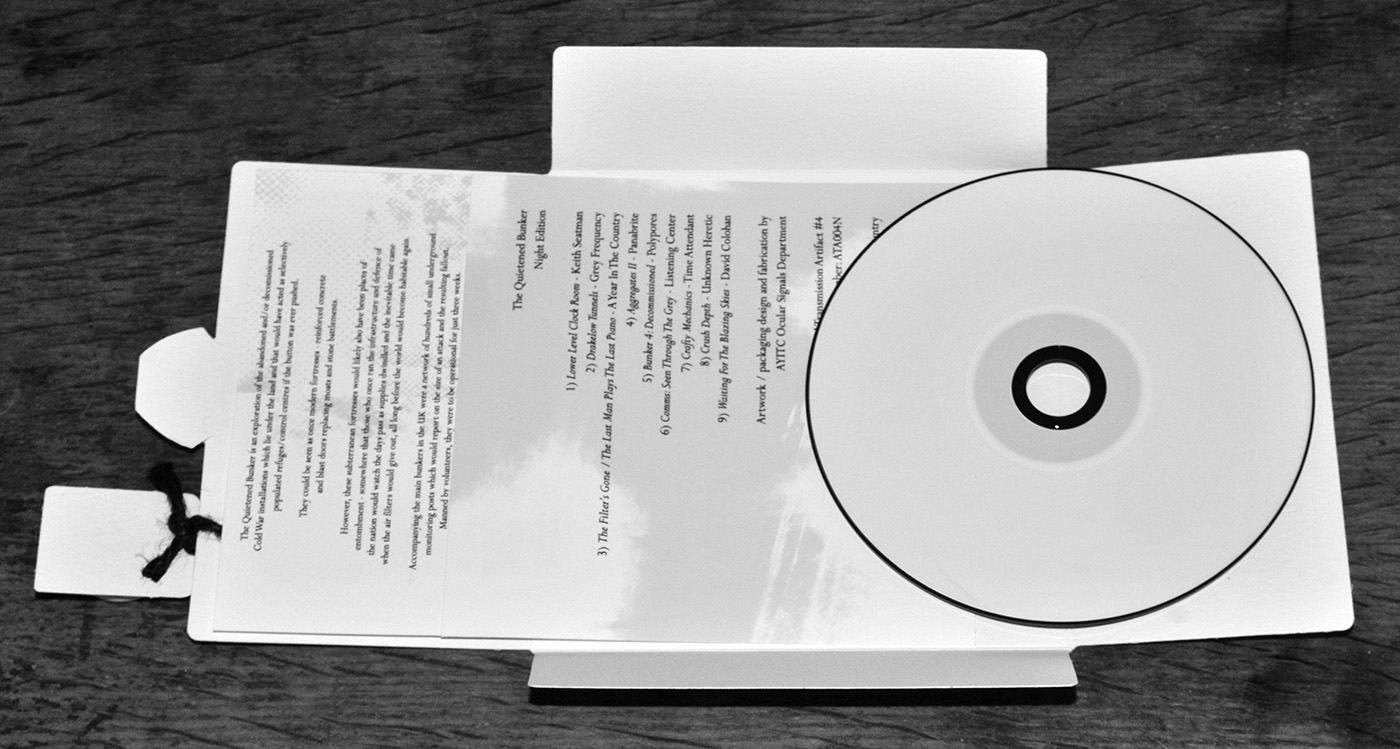 Both editions hand-finished and custom printed using archival giclée pigment ink by A Year In The Country.