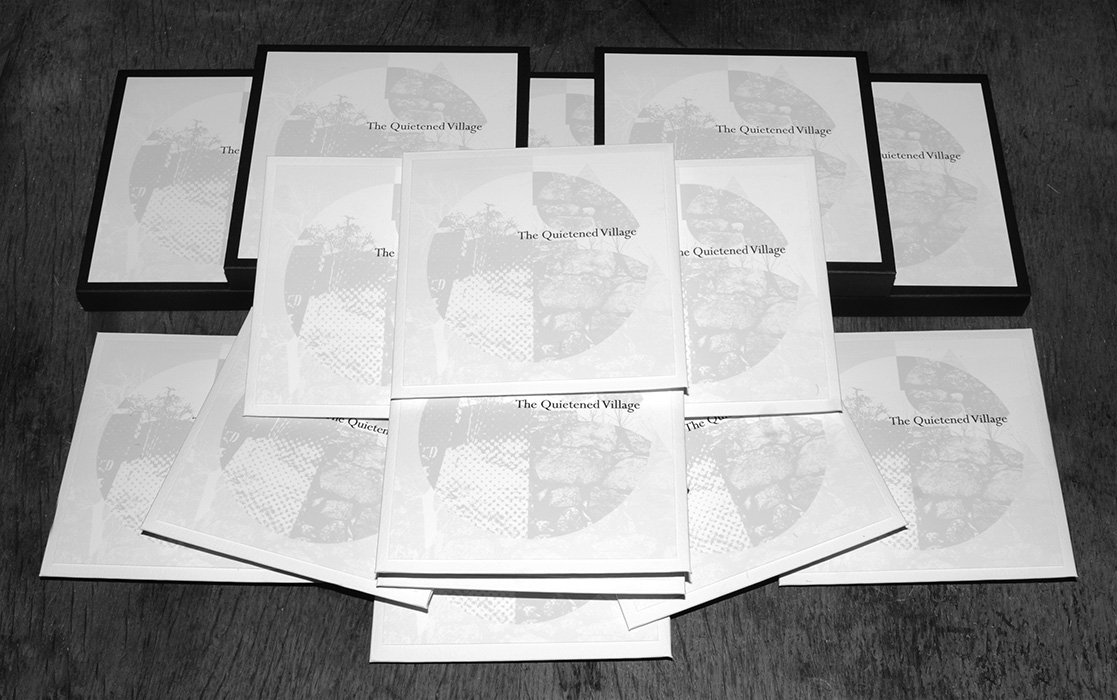 Well, the time has come for The Quietened Village to fly the nest and begin its corporeal (and sometimes zeros and ones) wander out into the world.
Available at our Artifacts Shop, our Bandcamp Ether Victrola, the Ghost Box Guest Shop and Norman Records.
Spectral Containment Invitee…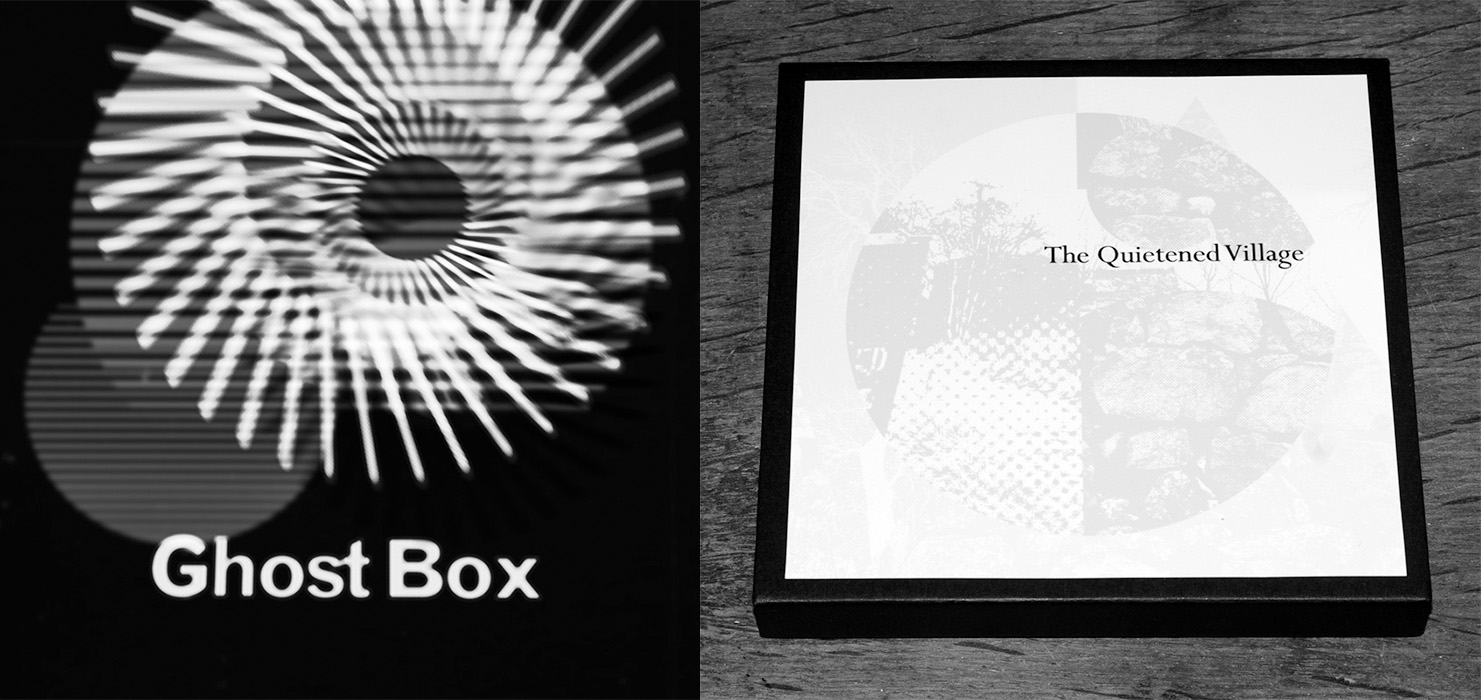 We are pleased to say that The Quietened Village is a visitor at the Ghost Box Guest Shop.
"The album evokes a  beautifully atmospheric pastoral reverie, and a ghostly sense of loss…"




…and is mentioned in amongst the pages of The Belbury Parish Magazine.
Tip of the hat to Mr Jupp and House for their support.


It can also be found at Norman Records. Tip of the hat to all the good folk there also, in particular Messrs Anthony, Ian and Phil.
Preview The Quietened Village below:
Encasement Details Re-Transmission: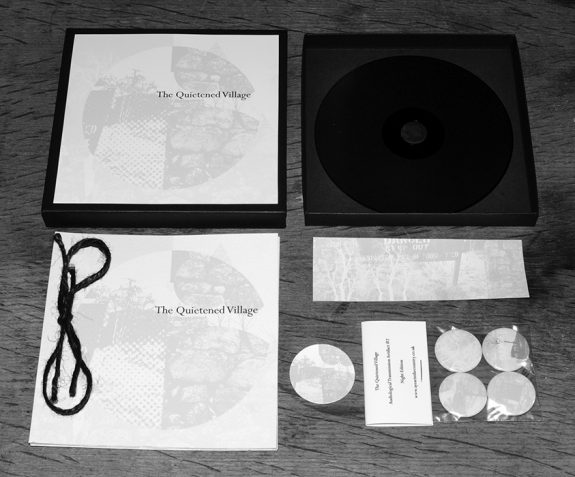 Night Edition. Limited to 52 copies. £25.00.
Hand-finished box-set contains: album on all black CDr, 12 page string bound booklet, 4 x badge pack and 2 x stickers.
Dawn Edition. Limited to 52 copies. £12.00.
Hand-finished white/black CDr album in textured recycled fold out sleeve with inserts and badge.
Notes and Scribing: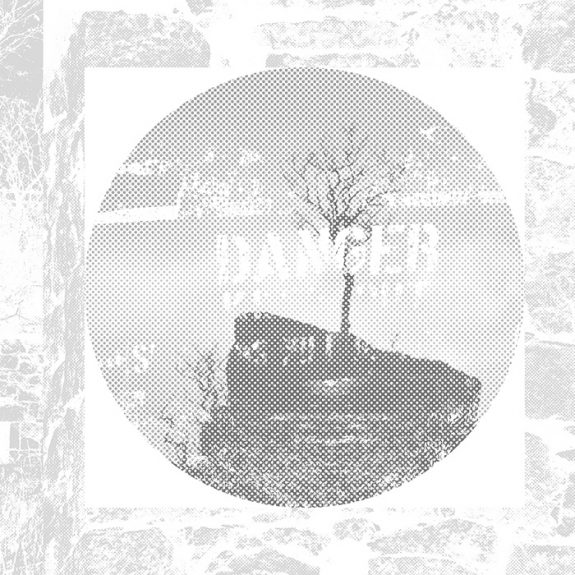 The Quietened Village is a study of and reflection on the lost, disappeared and once were homes and hamlets that have wandered off the maps or that have become shells of their former lives and times.
Inspired in part by images of sections of abandoned, submerged villages and the spires of their places of worship re-appearing from the surfaces of reservoirs and lakes, alongside thoughts of dwellings that have succumbed to the natural erosion of the coastline and have slowly tumbled into the sea.
Some of the once were and lost villages which were seedlings for this body of work still stand but their populations are no more, those who lived there evicted at short notice and never to return so that their homes and hearths could be used as training grounds for those who would fight during great conflicts between nations.
Such points of reference have been intertwined with possibly more bodeful reasons for this stilling and ending; thoughts of Midwich Cuckoos-esque fictions or dystopic tales told and transmitted in times gone by and imagined/re-imagined in amongst the strands of The Quietened Village.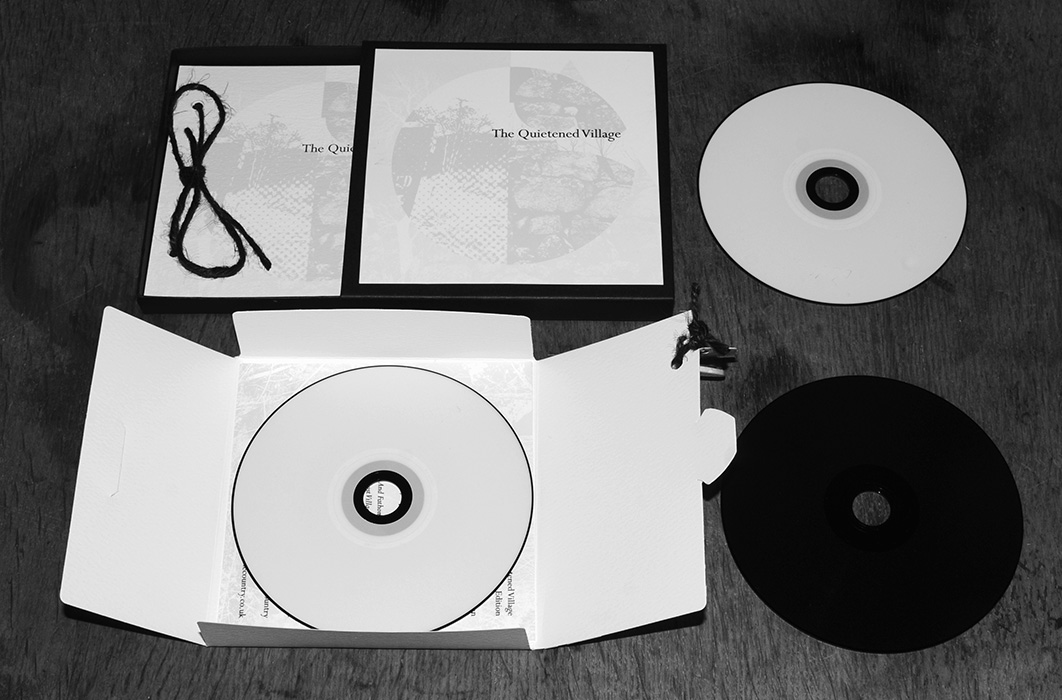 Audiological Contents Details:
1) At The Confluence Of The Mitta Mitta & Murray – David Colohan
2) Flying Over A Glassed Wedge – Howlround
3) The Drowning Of Mardale Green – The Straw Bear Band
4) Damnatorum – The Soulless Party
5) Playground Ritual – Polypores
6) Separations – The Rowan Amber Mill
7) Day Blink – Time Attendant
8) 47 Days and Fathoms Deep – A Year In The Country
9) Lost Villages Of Holderness – Sproatly Smith
10) Bunk Beds – Cosmic Neighbourhood
A further tip of the hat once more to all who have carried out and contributed audiological explorations and also to all those who have supported The Quietened Village, via scribing, transmissions, pecuniary interactions…
Available at our Artifacts Shop, our Bandcamp Ether Victrola, the Ghost Box Records Guest Shop and Norman Records.