Educational music is generally that which was created to be used as a classroom aid and/or music created by children in an educational setting under the guidance of adults.
In the 1960s and 1970s it produced some remarkable recordings that if placed in a different context may well have been considered experimental or avant-garde work.
Library music, sometimes otherwise known as production music, is music which is available ready and licensable off the shelf in a similar manner to stock photography and is music that has generally been created quite specifically for that purpose and made available for use in adverts, films, television, radio etc."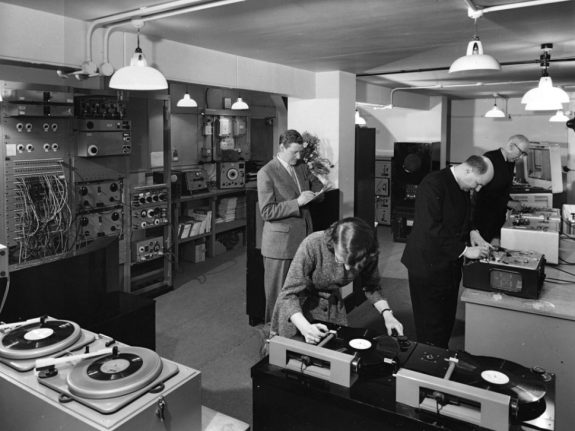 "The BBC Radiophonic Workshop was established in 1958 to produce sound effects and new music for BBC radio and later television, and was closed in 1998.
During the late 1950s through to the 1970s in particular it was responsible for creating a body of renowned and technically innovative work, with this often being considered the "classic" period and the one that hauntological interest generally revolves around.
Often the sounds required for the atmosphere that programme makers wished to create were unavailable or non-existent through traditional sources.
This lead to some of those working at the BBC Radiophonic Workshop to explore new techniques to produce effects and music for their pieces utilising tape manipulation, experimenting with electronic music equipment etc.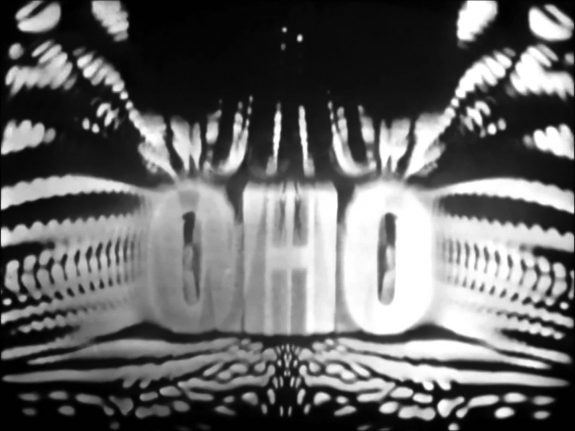 "Using such methods allowed them to create often unique soundscapes and music, notably the iconic theme tune to Doctor Who which was created electronically by Delia Derbyshire in 1963 utilising Ron Grainer's score."
"One of the reasons for the connection between educational music and that of the BBC Radiophonic Workshop and hauntological areas of work is that it connects with a hauntological sense of a yearning for lost progressive futures associated with the 1960s and 70s.
Simon Reynolds describes this aspect of hauntology in the November 2006 issue of Wire magazine in his article "Haunted Audio", which focuses on Ghost Box Records and other hauntological-related work, as being:
'A wistful harking back to the optimistic, forward-looking, benignly bureaucratic Britain of new towns and garden cities, comprehensive schools and polytechnics.'"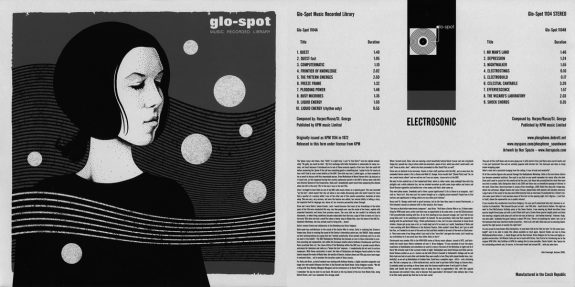 "John Cavanagh who runs the Glo Spot label, which has reissued library music originally released by the company KPM has commented:
'There's a striking originality to library records from that time because they were all about the search for new sounds. Back then, musicians weren't told what to do. Big companies also weren't so obsessed with focus groups and demographics, so musicians were allowed to have more open-ended adventures.'"

"Tim Lee, MD of Tummy Touch Records which has reissued a number of recordings also from the KPM music library, has commented about this and the sometimes-associated snobbery around such music, saying that:
'Library music was never supposed to be expensive. By its nature, it was utilitarian and designed to be used as cheaply as possible. People forget that these records were made to be used and heard often, rather than being treated like fetishistic objects. So by distributing these sounds to more and more people, labels like ours treat the music in a similar way to its initial intentions.'"
"Jonny Trunk has for a number of years been championing, compiling and reissuing library music via his Trunk Records label, journalism and broadcasting.
He seems drawn to, and expresses an appreciation for, such music for a number of reasons including its at times musically innovative and intriguing qualities, alongside the significance that its scarcity lends it and the investigative work required to find such music, while also wishing to extend its reach into the world by reissuing it."

"The Trunk Records library music-related releases have included compilations of the work by different performers originally released by a particular company such as The Super Sounds of Bosworth (1996) which brings together work from The Bosworth Music Archive and G-Spots (2009) which is subtitled "The spacey folk electro-horror sounds of the Studio G Library".
They also take in related releases in an album such as Dawn of the Dead (2004), the soundtrack of which used library music in part from the Music De Wolfe label, alongside albums that focus on the work of one particular musician in this field such as Stand by for Adverts (2011), subtitled "Rare Jingles, Jazz and Advertising Electronics" and which features work by Barry Gray."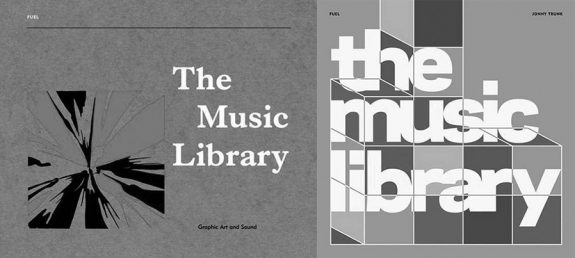 "In a further appreciation, exploring and archiving of such work Jonny Trunk has also authored two editions of The Music Library, published by FUEL in 2005 and revised in 2016, a book which collects the cover art of library music."
"Another strand of the Trunk Records reissues focuses on educational music. One such record is The Seasons, which features music by David Cain of the BBC Radiophonic Workshop and poetry by Ronald Duncan. Originally released in 1969 by BBC Radio Enterprises, it was reissued by Trunk Records in 2012…
Listening to it is one of those "shake your head and be pleasantly slightly stunned" moments in culture.
The album was "designed to stimulate dramatic dance, movement, mime and speech" and was part of a series of radio broadcasts by BBC Radio For Schools called Drama Workshop, a creative drama programme for children in their first and second years of secondary school.
The album's songs (that word is used fairly loosely in this instance) are divided into twelve months and four seasons and to a minimal Radiophonic-esque musical backing it features poetry along these lines:
'Like severed hands, the wet leaves lie flat on the deserted avenue. Houses like skulls stare through uncurtained windows. A woman dressed like a furled umbrella, with a zip fastener on her mouth steps out of number 53 to post a letter. Her gloved hand hesitates at the box. Then, knowing there will be no reply, she tears it up and throws it in the gutter. And autumn with its pheasants tail consoles her with chrysanthemums.'
Which could be regarded as being a touch odd for a later 1960s psychedelic album or performance piece, let alone something aimed at schools."…
When the album was reissued by Trunk Records, Ghost Box co-founder Jim Jupp said at his Belbury Parish magazine website:
'It's an album that's very much part of the DNA of Ghost Box: the perfect example of the spooked educational media we reverence and reference so often.'"
"The Seasons is part of a mini-genre of educational music-related oddness which as mentioned earlier also includes work performed by children themselves under adult guidance, examples of which have been issued on two other Trunk Records releases: Carl Orff & Gunild Keetman's Music for Children/Schulwerk and the compilation of work by different groups of schoolchildren Classroom Projects, both released in 2013."

"One of the best-known of all such recordings and albums is The Langley Schools Music Project Innocence & Despair, containing recordings from 1976-77 by Canadian schoolchildren reinterpreting the likes of David Bowie, The Carpenters and The Beach Boys in a somewhat unique and inimitable style and which was first released commercially in 2001.
It was a project undertaken by Canadian music teacher Hans Ferger, who said about it:
'I knew virtually nothing about conventional music education and didn't know how to teach singing. Above all, I knew nothing of what children's music was supposed to be. But the kids had a grasp of what they liked: emotion, drama, and making music as a group. Whether the results were good, bad, in tune or out was no big deal – they had élan. This was not the way music was traditionally taught. But then I never liked conventional 'children's music', which is condescending and ignores the reality of children's lives, which can be dark and scary. These children hated 'cute.' They cherished songs that evoked loneliness and sadness.'"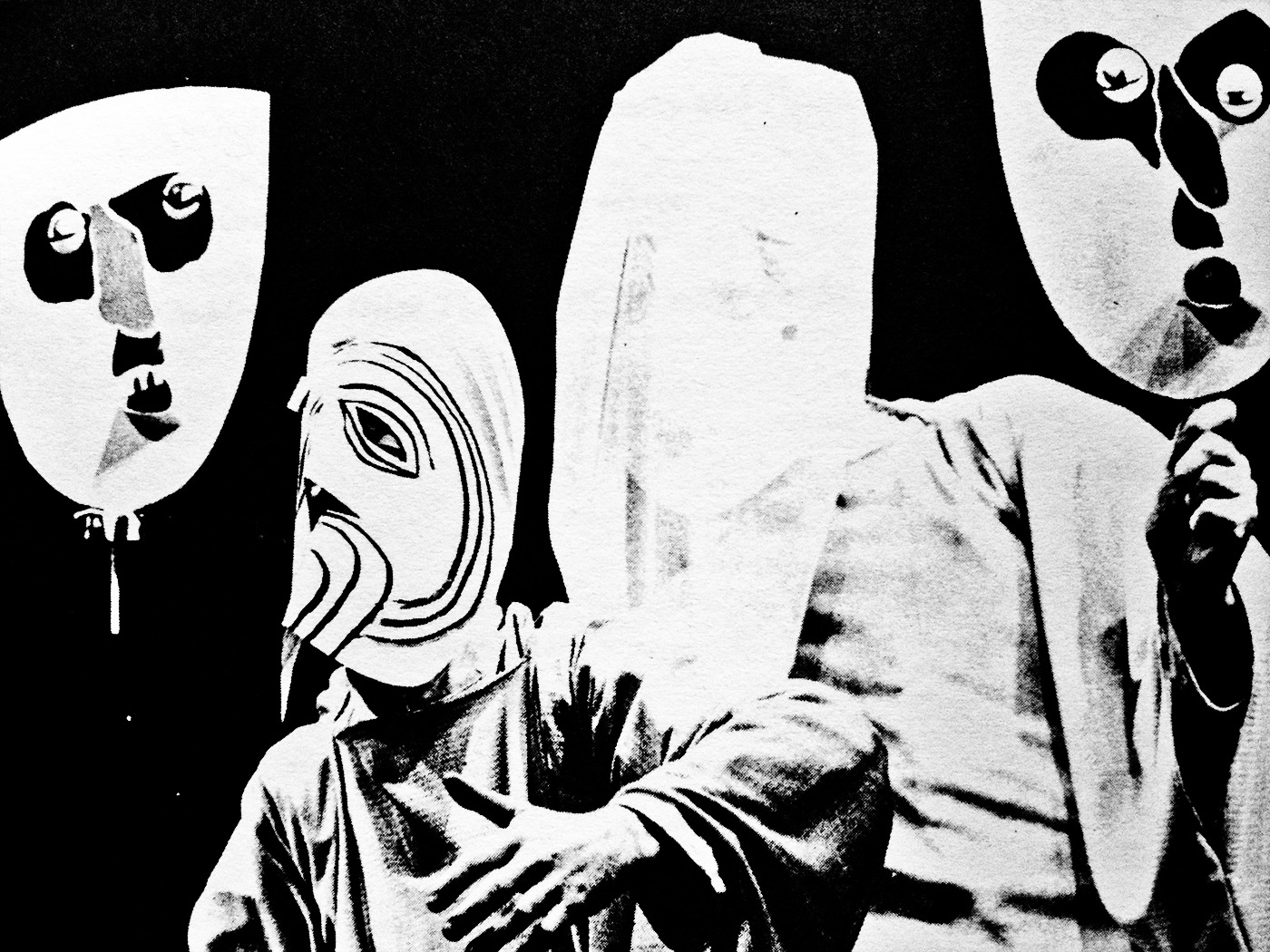 "The School Is Full of Noises, a documentary on the BBC's Radio 4 first broadcast in 2015. In it, poet, journalist, playwright, and broadcaster Ian McMillan considered:
'How did tape loops, recycled everyday sounds and countless other weapons of the avant-garde find their way into school music lessons during the 1960s?'
To quote one of the documentary's participants, this was music education which:
"'…wasn't about privilege, it wasn't about instrumental lessons outside school, it was about something that everybody could engage with, understanding music from the inside… knowing what it takes to make a piece of music, that it's not something fully formed that exists in the world, it's something that you make.'"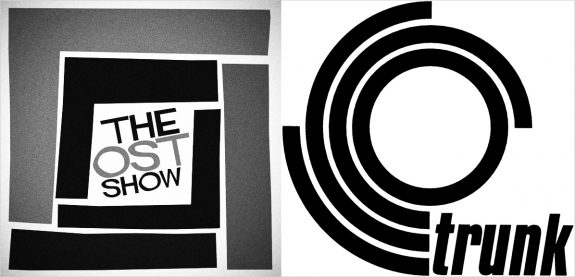 "…Jonny Trunk is also a broadcaster, in particular being known for his long-running The OST Show on Resonance FM.
It is one of the avenues by which he explores his appreciation of and penchant for the often-overlooked nuggets of gold and sometimes tarnished with neglect areas of music, with this programme concentrating on films and television soundtracks, library music and other related work."
"Over the years these guests have included Jon Brooks of The Advisory Circle and sometimes Ghost Box Records, whose appearance was accompanied by a good deal of knitting and "doing" the actions to a mining safety song by once highly popular light entertainer and singer Max Bygraves.
They have also included the DJ and musician Andrew Weatherall, Monsterist illustrator Pete Fowler, Jim Jupp and Julian House of Ghost Box Records, Radiophonic Workshop explorer Paddy "The Changes" Kingsland, more Radiophonic exploring courtesy of David "The Seasons" Cain, Ian Hodgson of whimsical hauntological music and visual project Blank Workshop who releases records as Moon Wiring Club and some excellent delving and wandering through the undercurrents of music courtesy of Trish Keenan and James Cargill of Broadcast."
"The OST Show has at times been hosted by the aforementioned Robin The Fog who releases records as one half of Howlround, working in collaboration with Chris Weaver.
Howlround came to prominence with their first album, 2012's The Ghosts of Bush.
This is a recording which documents the last days of Bush House, the once home to broadcasting stalwart the BBC World Service. It takes as its initial source material indoors field recordings which were captured late at night in the empty rooms and corridors of the building towards the end of the BBC's tenure of it and the resulting album is a culturally and musically fascinating and intriguing piece of work.
The album is a tribute to its subject from whence it sprang, one which is made up of many layers; whether literally in terms of the sounds it contains and how they were made, the history of where it was made or the Robin The Fog's own connection to the work (at the time he was a studio manager at Bush House).
Part of that layering process and how the recording was made comes about by a literal layering of sound. The record was created using only tape loop manipulation which utilised some of the last remaining of such machines in Bush House…
When I listen to The Ghosts of Bush I often think of the distant howls of long-lost and departed creatures, huge as dinosaurs. Which in these days of almost ubiquitous free market culture, may well be somewhat appropriate as Bush House was responsible for transmissions from that possibly endangered philosophical idea, publicly owned broadcasting in the free market-orientated West."
Online images to accompany Chapter 38 of the A Year In The Country: Wandering Through Spectral Fields book, alongside some text extracts from the chapter:
Details of the A Year In The Country: Wandering Through Spectral Fields book and the collection of its accompanying online images can be found at the Book's Page, which will be added to throughout the year.