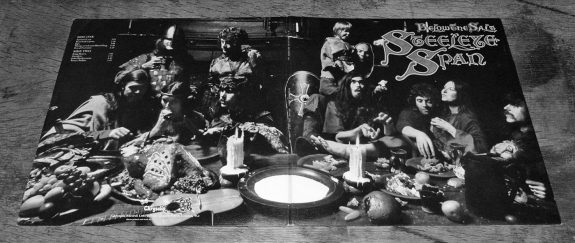 It was a curious thing, the way that in the early 1970s, some bands/musicians adopted quite medieval styles of dress, persona and even elements of such ways in day-to-day life.
(To quote myself quoting Rob Young, this was a form of "imaginative time travel" and as has been mentioned around these parts before, may well have also been part of a yearning to return to some imagined pastoral idyll, possibly as a form of escape from the strife and troubled times back then).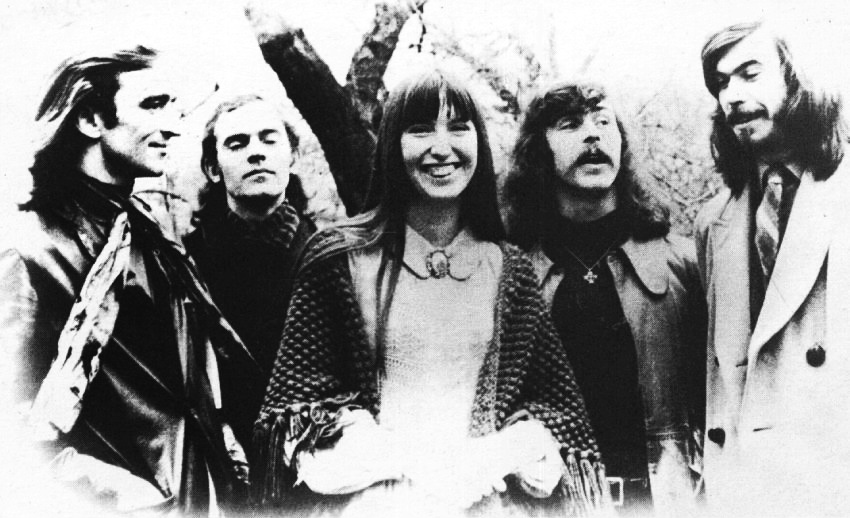 In terms of imagery, an album cover such as Steeleye Span's Below The Salt from 1972 goes the full (medieval) hog…
…although if you look back at photographs of them from the early 1970s, the medieval aspects are just part and parcel of an overall way of dressing that was equally post-1960s psychedelic gone more loose, a touch hippie and to a modern day eye appears to be style that wouldn't have been out of place worn by say a more hip children's television presenter from back when (which is said with affection, that's not a bad look).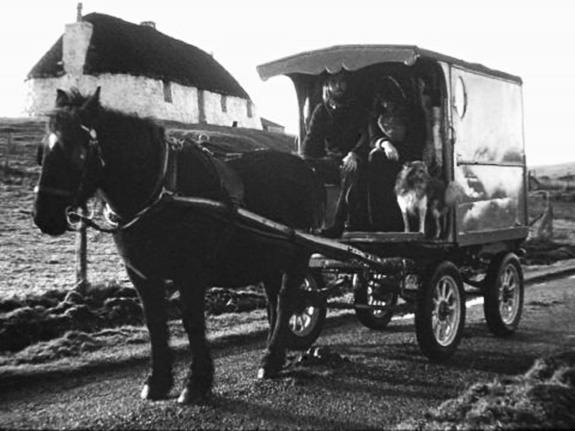 Although stage personas and costumes are nothing unsual, there seemed to be a tendency for this, sometimes, to go further than that and elements of such ways and times were adopted in day-to-day life (hence Vashti Bunyan and her partners' horse drawn ride across to the country, aiming towards a destination where they intended to live more according to ways gone by).
As an aside, I was recently(ish) at a carboot sale and although these aren't sometimes the old vinyl record and CD foraging bonanza they once were, there were a few stalls that had vinyl records on them – probably about four stalls, with around a hundred or so records all told.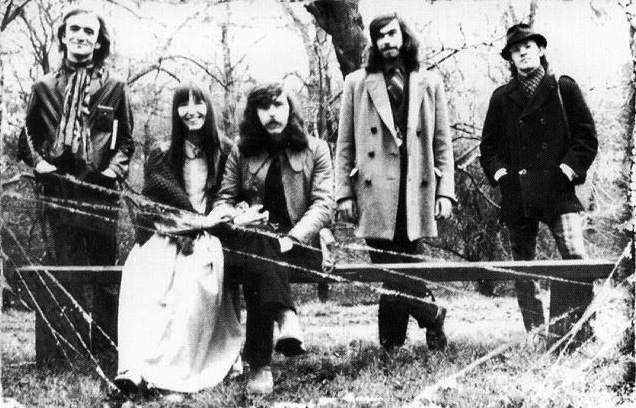 On every stall that had a selection of vinyl there seemed to be a Steeleye Span record or few, which was quite curious.
Was it just coincidence? Is it just that people don't want these records so much anymore or more precisely in that part of the world/culture they don't and so they are left behind?
Hmmm.
File under: Trails and Influences / Year 3 Wanderings
Intertwined wanderings around these parts:
Day #122/365: A trio or more of Fine Horsemen via Modern Folk Is Rubbish and through to patterns layered under patterns…
Day #157/365: The Dalesman's Litany; a yearning for imaginative idylls and a counterpart to tales of hellish mills