Sneaker Pimps How Do is a version of Willow's Song from The Wicker Man soundtrack and is on their 1996 album Becoming X, which had the song as its last track and is also a B-side for their single Spin Spin Sugar.
Sneaker Pimps were linked to the trip hop genre at the time and had a fair degree of commercial success with the album selling over a million copies and a number of Top 40 and Top 10 singles were released from it.
(Trip hop was a British and early 1990s originated, generally downbeat, atmospheric loose genre of music that often used hiphop beats, fusing them with electronica and sometimes also mixed elements of dance, soul, dub etc – those who are well known in connection to it would include Tricky, Massive Attack and Portishead.)
At the time I more thought of Sneaker Pimps as left-of-centre electronic pop than triphop but there are elements of both in their music and although I probably listened to How Do at the time I may well not have realised its origin.
It was a curious thing for a quite pop orientated band – even if a more left-of-centre one – back then to include a song from The Wicker Man soundtrack.
Although it was a known film, its extended and ever growing cultdom hadn't really started to gather pace yet and Trunk Records' release of the never-before-released soundtrack was a couple of years off, so information about it was probably still relatively thin on the ground.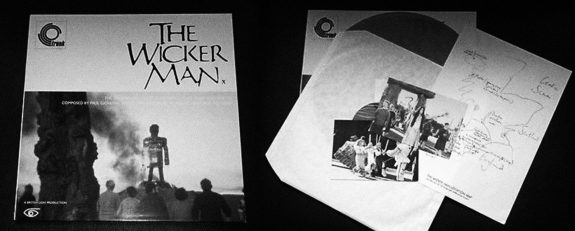 In an interview at the time, when asked what his perfect film to create a soundtrack for, Chris Cornell of the band said this:
"The whole band is into a film called The Wicker Man, it's an sort of obscure 70s English film, and the last track on our album, How Do, is a cover-version of a track from that film, which is originally a traditional folk tune. So, that music and filmwise is everybody's sort of favorite film, and I think I would have liked to have written for that. In the future – well, I can't speak for everyone else here, but something along those lines."
(In connection to information about The Wicker Man being thin on the ground at the time of How Do, is the above mention of Willow's Song being a traditional folk tune; without more information, in the setting of the film and the way in which it and the soundtrack seem to conjure in part a sense of being documents of actual folklore, it would be easy to think of it as being traditional rather than having been written specifically for the film by Paul Giovanni.)
Anyways, How Do is something of a melding of styles and elements; it opens with samples from The Wicker Man and is in part a gentle, lulling atmospheric pop song with a touch of triphop and as it progresses it increasingly incorporates swirling, almost helicopter like electronic sounds.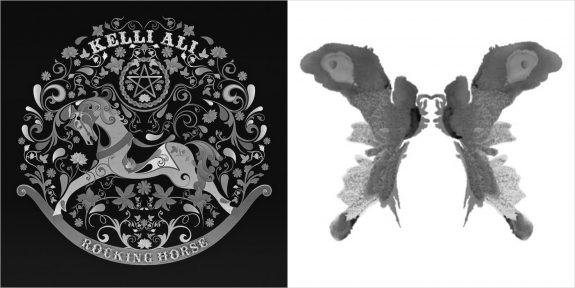 In 2008 Kelli Ali, who was the singer with Sneaker Pimps at the time of Becoming X, released a pastoral, folk inflected album called Rocking Horse on One Little Indian, which was produced by Max Richter (the producer of once lost-lady-of-folk Vashti Bunyan's 2005 Lookaftering album).
Although not expecting performers to purely explore one set genre, when I came across Rocking Horse I remember being quite surprised by this more folk direction, knowing Kelli Ali more for her work with Sneaker Pimps.
However, looking back at the above comments by Chris Cornell and on rediscovering Sneaker Pimps' cover of Willow's Song, it is less surprising and you could maybe drawn a line from it to the possible roots of Rocking Horse.
After Rocking Horse Keli Ali self-released called Butterfly in 2009, which is a more intimate, acoustic extension of Rocking Horse and in part features new versions of songs from that album.
On Butterfly there is also another version of Willow's Song, which takes it back nearer to its purely imagined folkloric roots and although being her own interpretation it is closer to how the song was performed for The Wicker Man's soundtrack and indeed would not seem all that out of place if heard amongst the other music in the film.

(File Post Under: Cathode Ray & Cinematic Explorations, Radiowave Resonations & Audiological Investigations)
Audio Visual Transmission Guide #1:
How Do by The Sneaker Pimps
Willow's Song by Kelli Ali
Local Broadcasts:
Day #18/365: Willows Songs
Day #101/365: Gently Johnny, Sproatly Smith, The Woodbine & Ivy band and lilting intentions…
Audio Visual Transmission Guide #31/52a: Summer Isle In (Sort Of) Pop #1 – Pulp's The Wickerman