Of late I seem to have been accidentally stumbling across and exploring various areas of what is sometimes known as pseudo or fringe science: scientific study, research and practises that are not accepted by and/or are outside the realms of conventional scientific thought.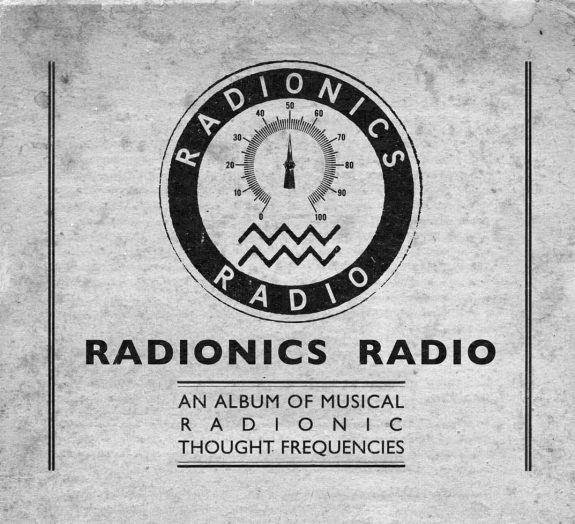 That has wandered from reading the almost hallucinogenic world of his father's that Peter Reich describes in his autobiographical A Book Of Dreams (which inspired Kate Bush's Cloudbusting song and video), to the related and intertwined imagery and themes of artwork from The Delaware Road, via the science fiction-esque experimentations of The Creeping Garden and through to the Radionics Radio album by Daniel Wilson.
A brief description of radionics is below:
"A system of alternative medicine based on the supposition that detectable electromagnetic radiation emitted by living matter can be interpreted diagnostically and transmitted to treat illness at a distance by complex electrical instruments."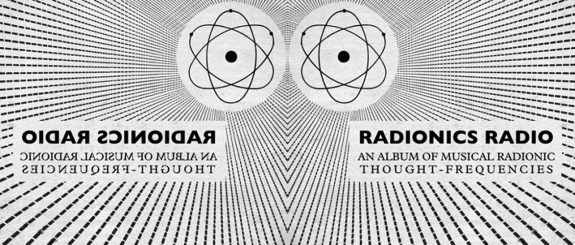 While the Radionics Radio project and album:
"…draws upon the fringe-science of radionics, with its invisible forces and psychic resonances, to spawn electroacoustic and electronic compositions employing very alternative tuning systems. Radionics' idea that thoughts can be represented as frequencies is vigorously explored on this new release through microtonal compositions which range from mutating drones to electronic sambas, with nods to Raymond Scott and Daphne Oram along the way."

In practical terms, the album was created in this way:
"In 2014, Resonance FM's Sound and Music Embedded Composer in Residence Daniel Wilson launched Radionics Radio. Through an online app replicating Delawarr's Multi-Oscillator, users submitted their own thoughts and frequencies for radio broadcast… All sounds heard in the Radionics Radio compositions are strictly derived only from the respective submitted thought-frequencies."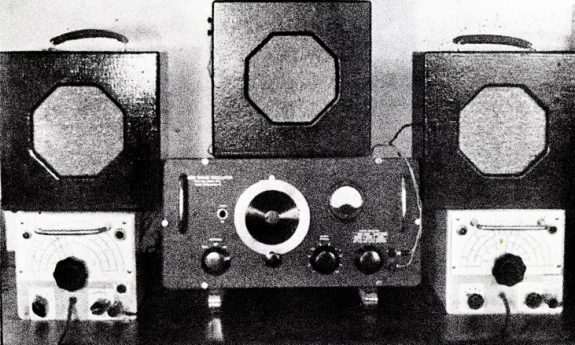 The Delawarr Multi-Oscillator? What is that I may hear you say. Well:
"In 1962, Oxford's Delawarr Laboratories built their groundbreaking Multi-Oscillator instrument comprising multiple electronic tone generators. The Multi-Oscillator was the summation of all Delawarr Laboratories' acoustical research into radionics. It was a strange instrument far ahead of its time. In a process best described as 'dowsing with oscillators,' the unorthodox device was employed intuitively to select clusters of frequencies that embodied thoughts, ailments or concepts."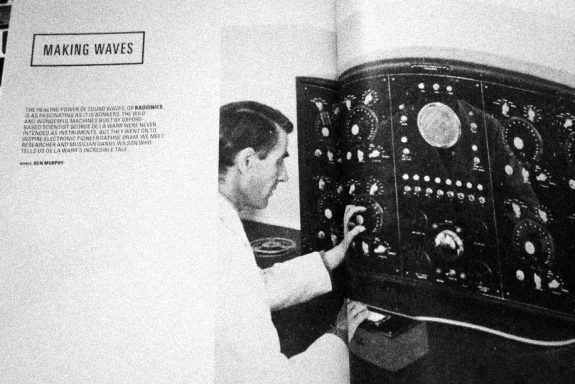 As is often the way when you look into one particular avenue of culture, you start to stumble upon more… along which lines, in Issue 26 of Electronic Sound there is an interview with Daniel Wilson where he talks about the creation of the Radionics Radio album and how the project grew from his time at the Goldsmiths University's Daphne Oram archive:
"Which is when I discovered Daphne Oram's interest in the esoteric field and in the very new age ideas of wave phenomena, the waves that underpin our lives. She was into everything to do with waves, vibrations, electronic sound, music, the ways you can interact with the body, even ley lines. It's all very strange."

Aside from the Radionics Radio album's somewhat intriguing and multilayered backstory and creation, the resulting work is particularly listenable to. Classy is a word that comes to mind. Exploratory but also rather accessible.
If you should appreciate work by the Radiophonic Workshop and other electronic pioneers, the more melodic side of Ghost Box Records releases and a kind of often playful, sometimes quietly unsettling synthesized retro-futurism then you may well find a fair bit to appreciate in it.
Also, in an intertwined manner with some of the earlier reference points, there will be a Radionics Radio performance at The Delaware Road Kelvedon Hatch event…
(File post under: Other Pathway Pointers And Markers)
Directions and Destinations:
Radionics Radio at Sub Rosa records.
Electronic Sound issue 26, featuring Radionics Radio/Daniel Wilson
The Radionics Radio website
The Delaware Road at Kelvedon Hatch – featuring Radionics Radio

Local Places Of Interest:
Week #3/52: I Still Dream Of Orgonon; A Book Of Dreams, the rarity of argent chains and moments of discovery…
Ether Signposts #15/52a: The Delaware Road at Kelvedon Hatch