Released today 16th March 2020.
Novella and CDs available at our Artifacts Shop and Bandcamp page.
Novella also available at Amazon UK, Amazon US and their other worldwide sites and Lulu.

The Corn Mother novella, written by Stephen Prince, is a further exploration of the world, stories and dreamscapes of an imaginary near-mythical film, which first began on an album released with the same name in 2018.
The Corn Mother: Night Wraiths album, also written and recorded by Stephen Prince, is both a soundtrack to accompany The Corn Mother novella and a standalone piece of work.
The novella and albums are explorations and relections "of the whispers that tumble forth from the corn mother's kingdom". A place and story where fact, fiction, reality and dreams blur into one:
1878: A villager is forced to flee from her home after rumours begin that she has cursed the crops. Her vengeful spirit, known as the corn mother, is said to visit those responsible in the night, bringing ill fortune and an all-encompassing sense of guilt.
1982: A film called The Corn Mother begins to be made. Although the plot is fictional, it closely resembles the story of the fleeing villager. The film is completed but never released, with all known copies disappearing after its production company collapses.
1984: A lifelong quest begins to find the near-mythical film.
2020: All mentions of The Corn Mother begin to disappear from the world, calling into question if the film ever existed.
"After the first The Corn Mother album was released I would find myself still thinking about the story of this 'imaginary film', wondering what had happened to particular characters connected to it and so on. It felt like a story that was unfinished and which continues to echo off into the dreamscapes of imagination. Those ongoing echoes resulted in The Corn Mother novella and The Corn Mother: Night Wraiths album." Stephen Prince
As with the A Year in the Country project as a whole, which they are released as part of, the book and album's structure are inspired by the cycle of the year. Following the number of seasons, the book is split into four sections; it has 52 chapters (which could also be considered scenes or episodes), the same number as there are weeks in the year; relating to the number of days in a non-leap year, each chapter's text contains no more than 365 words; and  as there are days in a week, the album has seven tracks.

The Corn Mother novella. 80 pages. Softcover.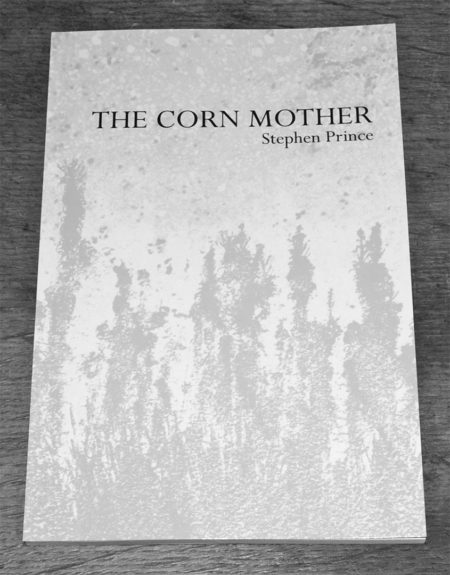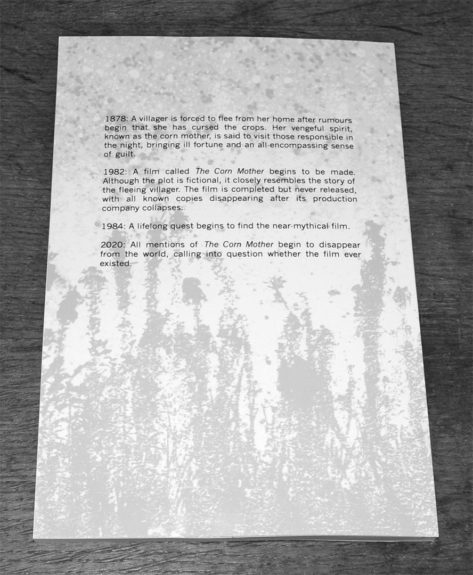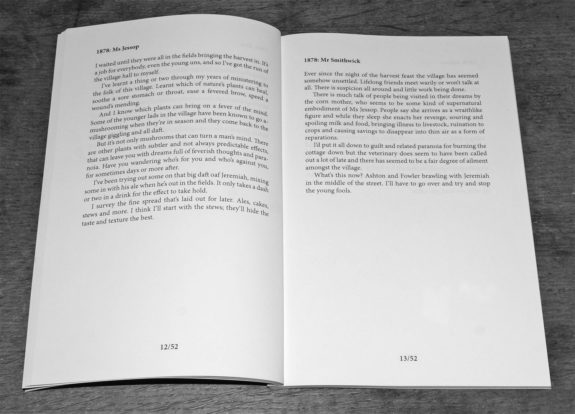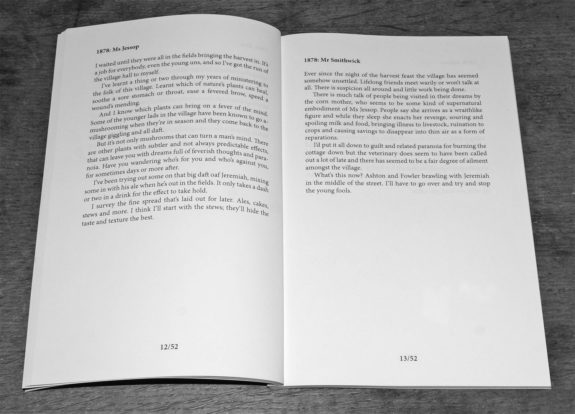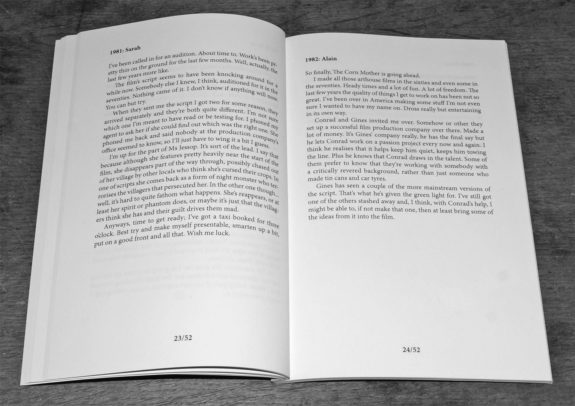 "A fascinating and truly inventive novella… This is an original and significant piece of work, not only in its novel, singular and successful approach to folk horror and 'imaginary' films but in the creation of its own self referencing folklore." Grey Malkin, Folk Horror Revival
The Corn Mother: Night Wraiths – Nightfall Edition. Limited to 104 copies.
Hand-finished boxset contains: album on all black CD, 1 x sheet of accompanying notes, 2 x prints, 4 x stickers and 4 x badges.

Further packaging details:
1) Cover, notes and prints custom printed using archival giclée pigment ink.
2) Contained in a matchbox style sliding two-part rigid matt card box with cover print.
3) Fully black CD (black on top, black on playable side).
4) 1 x folded sheets of accompanying notes, printed on textured laid paper – hand numbered on back.
5) 2 x smaller badges, 2 x larger badges.
6) 1 x smaller round sticker, 2 x larger round stickers, 1 x landscape sticker.
7) 2 x prints on textured fine art cotton rag paper.
The Corn Mother: Night Wraiths – Dawn Light Edition. Limited to 104 copies.
Hand-finished white/black CD album in textured recycled fold out sleeve with fold-out insert and badge.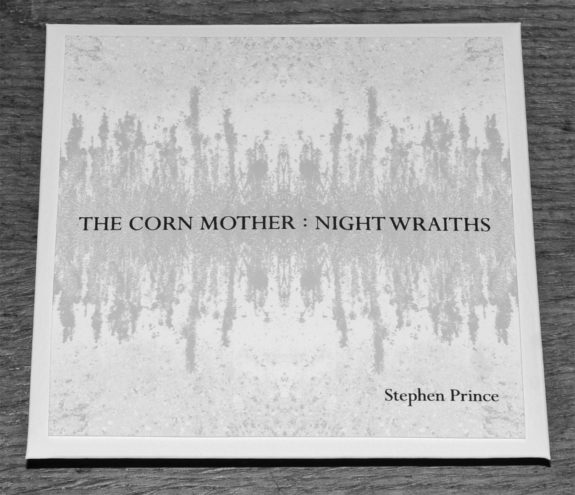 Further packaging details:
1) Custom printed using archival giclée pigment ink.
2) Includes metal badge, secured with removable glue on string bound tag.
3) 1 x folded sheet of accompanying notes, printed on textured laid paper, hand numbered on back.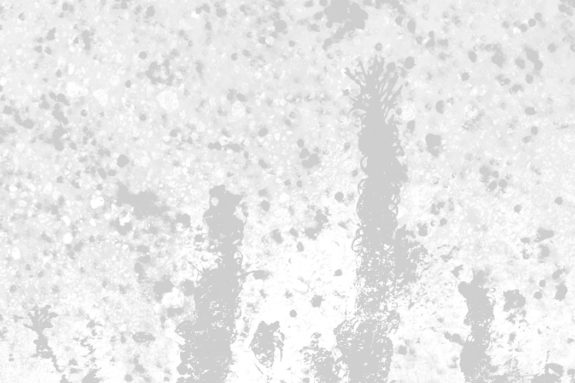 The Corn Mother: Night Wraiths tracklisting:
1) The Infernal Engines (1877)
2) Night Wraiths (1878)
3) I Have Brought A Myriad Fractures And Found Some Form Of Peace (1879)
4) Ellen's Theme (1983)
5) Dreams of a Third Generation Grail (2018)
6) They Are All Here (2021)
7) An Unending Quest (1877-2022)

"A ghostly collection that marries ambient noise, sparse instrumentation and murky electronics to a suitably unsettling effect. Eerie, elegant and ever so evocative." Thomas Patterson, Shindig!
"Spectral, swooping electronics and ominous analogue washes create a barren, shadowed landscape… Chillingly effective and genuinely unsettling, the synth pulses and growls are an adept soundtrack to the terrors in the book itself and work in a similar manner; subtle, pervasive and with a creeping sense of unease… a spooked sense of yearning and obsession played out in the ghost-strewn harmonies…" Grey Malkin, Folk Horror Revival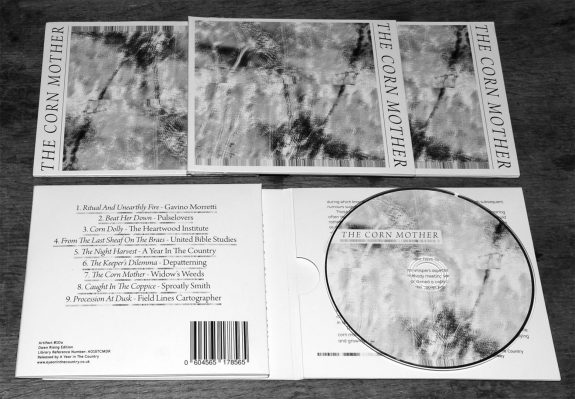 The Corn Mother album released in 2018 includes music by Gavino Morretti, Pulselovers, The Heartwood Institute, United Bible Studies (David Colohan, Dominic Cooper of The Owl Service, Alison O'Donnell of Mellow Candle), A Year In The Country, Widow's Weeds (featuring former members of/collaborators with The Hare And The Moon), Depatterning, Sproatly Smith and Field Lines Cartographer.
"You want to see the film as described in the liner notes, and as conjured in the songs on the album, and that's an incredible trick to pull off… This is hauntology – the genre, rather than the philosophical dystopic – in its finest form, where buried memories of film, TV, music, and life come to the surface, often unverifiable because the hard copy has been lost or was never properly recorded in the first instance." Alan Boon, Starburst
Further details of the 2018 The Corn Mother album here.