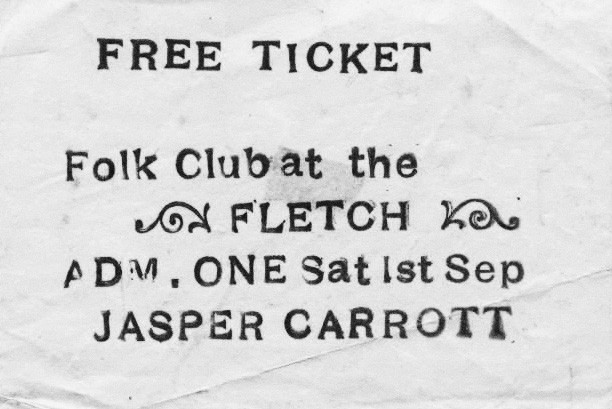 When I was younger I used to thoroughly enjoy the likes of then very mainstream, often peak time TV viewing comedians such as Mike Harding, Jasper Carrott and Billy Connolly.
Back then I didn't necessarily know or look into all that much the cultural origins or history of such entertainers – they just made me laugh and that was all good and fine.
Over the years I have accidentally come across things such as an old folk club flyer in an exhibition that features one of those comedians or the documentary Acoustic Routes on folk musician Bert Jansch, that was presented by Billy Connolly, in which he discusses his roots and connections with folk back when, which made me realise these comedians' folk roots.
Which leads me back to Mike Harding.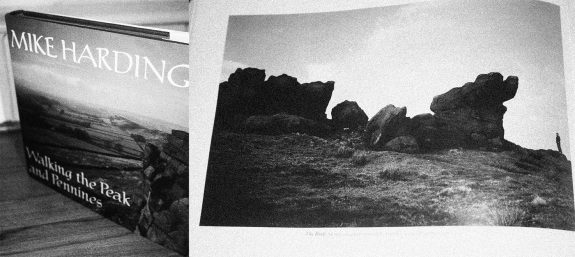 A recent(ish) charity shop find was Mike Harding's Walking The Peak And Pennines book.
It's a nicely put together book that, well, does what it says on the can/cover – it's an almost diary like document of Mike Harding walking that part of the country, with some good scenic photography taken by him.
It was the quote on the back cover that I was drawn to in particular: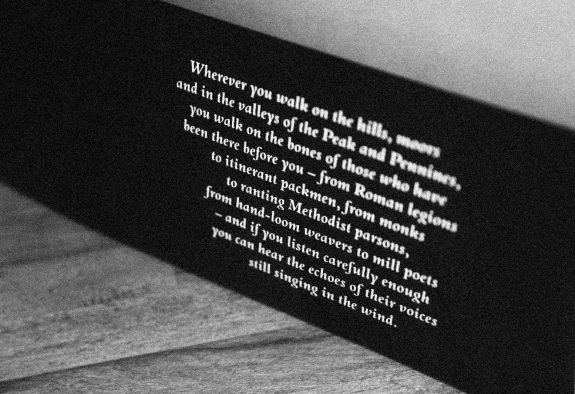 "Wherever you walk on the hills, moors and in the valleys of the Peak and Pennines, you walk on the bones of those who have been there before you – from Roman legions to itinerant packmen, from monks to ranting Methodist parsons, from hand-loom weavers to mill poets – and if you listen carefully enough you can hear the echoes of their voices still singing in the wind."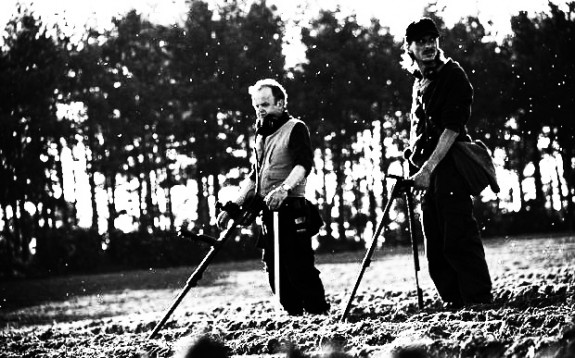 It put me in mind of the quietly left-of-centre-ness take on the layering of the land's history and tales in Johnny Flynn's title track for the TV series Detectorists (itself in part a quietly left-of-centre-ness take on the layering of the land's history and tales):
"Will you search through the lonely earth for me
Climb through the biar and bramble
I'll be your treasure…
I felt the touch of the kings and the breath of the wind, I knew the call of all the song birds…
I'm with the ghosts of the men who can never sing again…"
(File under: Trails and Influences / Year 3 Wanderings)
Intertwined wanderings around these parts:
Day #316/365: The Detectorists; a gentle roaming in search of the troves left by men who can never sing again
Elsewhere in the ether:
Later wanderings amongst the byways of folk by the gents who made me laugh:
Jasper Carrott looking back on his days at the Boggery Folk Club.
Billy Connolly presenting the Acoustic Routes documentary about sometime Pentangle-r Bert Jansch.
Mike Harding still listening and transmitting amongst the airwaves.
Further Midlands folk clubbery from back when.
Walking The Peak And Pennines For But A Few Pence can be found here.