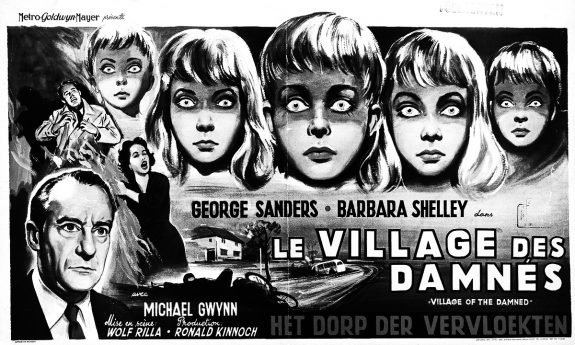 "Watching The Village of the Damned, the 1960 film adaptation of John Wyndham's 1957 novel The Midwich Cuckoos, it seemed like the perfect summing up of one of the themes of A Year In The Country; an imagined sense of an underlying unsettledness to country idylls, of something having gone wrong and rotten amongst the hills, valleys and sleepy local streets of this green and pleasant land."
"It is a film full of iconic imagery: nearly every scene arriving with at least one more: the early collapse into unconsciousness of that most British symbol of pastoral civility the bobby on a bicycle (bobby being a colloquial and possibly now period expression meaning police officer), nighttime mobs with burning torches and the children themselves with their emotional detachment, silver hair and glowing eyes."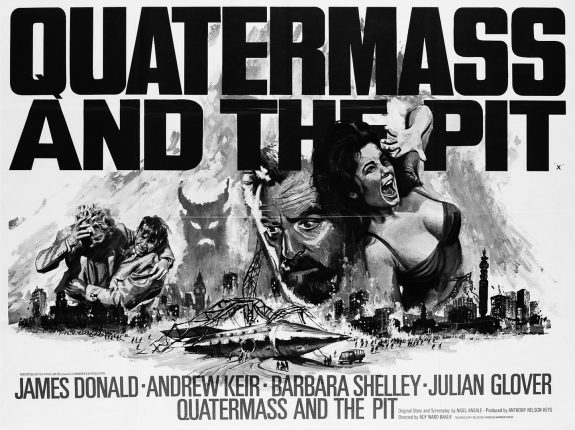 "In many ways it could be seen to be the flipside or even accompaniment to the film and television versions of Nigel Kneale's Quatermass and the Pit (1958-1959 and 1967 respectively).
Quatermass and The Pit is a post Second World War consideration of the battle for genetic superiority, purity and control as experienced in a then still recent historic conflict, while in The Village of the Damned an amoral, Aryan-esque race are seeded amongst the population, determined to survive and colonise whatever the cost."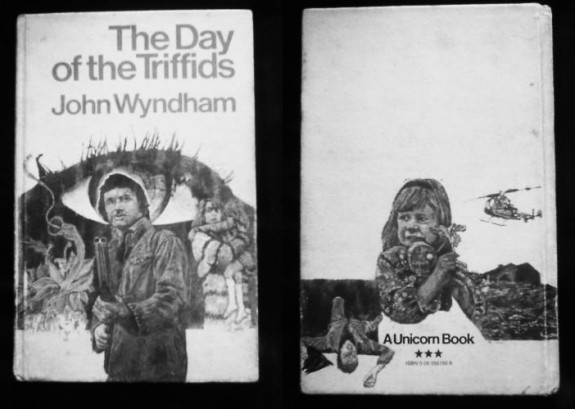 "Both Quatermass author Nigel Kneale and John Wyndham seemed to often specialise in tales where the landscape and rural areas were far removed from idylls.
For example, in John Wyndham's work there are the preternatural invaders of Village of the Damned and in his 1951 novel The Day of the Triffids survivors of a worldwide cataclysm take refuge in a rural cottage against predatory plants.
In Nigel Kneale's final series of Quatermass from 1979, rural stone circles are the sites of extraterrestrial reapings of the world's youth, the research conducive space that a country manor house should provide in 1972's The Stone Tape instead becomes the scene for an unearthing and return of spectral events."
"(In The Village of the Damned the children) are essentially a hive mind or colony, their leader or more vocal spokesperson is played brilliantly by Martin Stephens (second from right in the above still), just the touch of a smile playing about his lips as he stares otherwise without emotion at his mother after sending someone to a fiery departure.
He appears to have been the go-to young actor for such quietly unsettling preternaturalness in the early 1960s as he also appears amongst the reeds, willows, hauntings and transgressions of the 1961 film The Innocents."
"(The title sequence to the 1981 television adaptation of John Wyndham's The Day of the Triffids novel has) an air of being genuinely unsettling, in particular the introduction, where green and blue-tinted faces stare wonderingly at the cosmic light show which will make mankind blind, the brief terrifying attack by a triffid plant and the accompanying spectral choral soundtrack."
Online images to accompany Chapter 29 of the A Year In The Country: Wandering Through Spectral Fields book, alongside some text extracts from the chapter:
Details of the A Year In The Country: Wandering Through Spectral Fields book and the collection of its accompanying online images can be found at the Book's Page, which will be added to throughout the year.