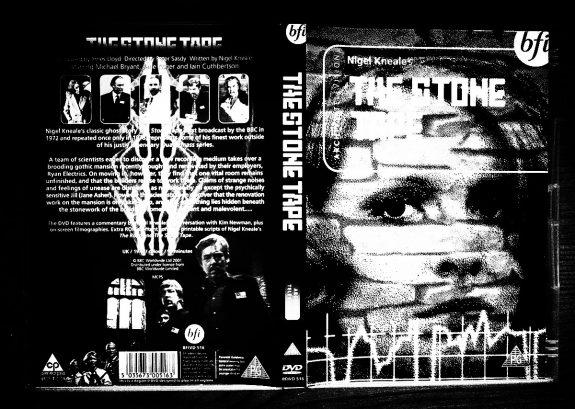 "The Stone Tape is a 1972 television drama written by him which features a team of British scientists holed up in a country mansion while they attempt to create a new recording technique (and presciently to compete with the Japanese at such things).
They discover a form of historic, spectral recording which exists within the substance or literally the stone of the house itself and attempt to study, initiate and possibly capture it as part of their research and development process.
"The programme mixes and layers scientific techniques along with an interest in preternatural or supernatural occurrences and while it is set in a country mansion it is not overtly concerned with depicting a rural setting but has nonetheless come to be connected with an interest in folk horror."

"This is commented on in reference to The Stone Tape by Andy Paciorek in his article "From the Forests, Fields and Furrows", which acts as an introductory essay to the loose genre of folk horror at the Folk Horror Revival website:
'Some consider that the setting should be rural for the film to be'folk', but I think a broader view may be considered.The tradition of the horror may indeed have rustic roots and pastoral locations may provide the setting for many of the stronger examples, but people carry their lore and fears with them on their travels and sometimes into a built-up environment. Also, below the foundations of every town is earth with a more ancient past.'"
"The Stone Tape television drama popularised the idea and the phrase and as with the recordings in the walls of the mansion featured in it, has continued to echo down the years.
This is particularly so in terms of its title that has been used as the name of record label Stone Tape Recordings, which was founded by Steven Collins who was also the founder member of folk rock band The Owl Service, as the title of an album of site specific spoken word recordings by Iain Sinclair called Stone Tape Shuffle released by Test Centre in 2012 and the name of hauntological otherly folkloric explorers duo The Stone Tapes."
"In 2015 there was also a radio play version of The Stone Tape which was broadcast on BBC Radio 4 as part of their Halloween Fright Night season. This added extra layers of cultural intertwinings with hauntological related culture:
It was directed by Peter Strickland who wrote and directed the 2012 film Berberian Sound Studio, which in itself has a number of hauntological intertwinings, not least its depiction of an imagined folk horror-esque giallo film and sound recording studio and the inclusion of film and design work by Julian House of Ghost Box Records."
"The radio play also featured music by James Cargill of Broadcast (who also created music for Berberian Sound Studio).
The soundscape was by Andrew Liles, who has worked with a number of musicians/performers that through the title of a 2003 book by David Keenan which explored such areas of at times culturally subterranean music, have become known as England's Hidden Reverse, including Current 93 and Nurse With Wound."
"Further connections to hauntological points of interest include that the script was by Matthew Graham who was also the writer and/or co-creator of mainstream hauntological-esque timeslip series Life on Mars (2006-2007) and Ashes to Ashes (2008-2010), alongside post-apocalyptic accidental cryogenic time travel science fiction series The Last Train (1999)."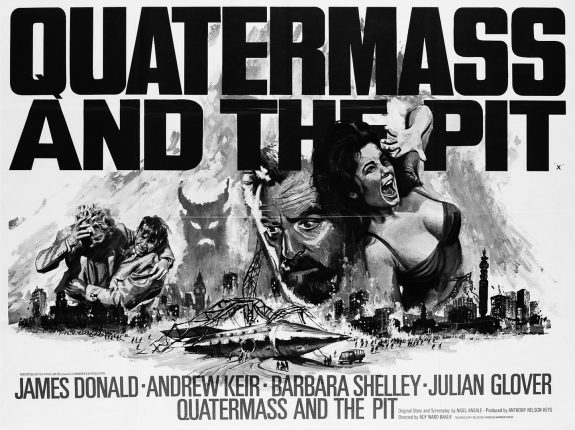 "Andy Paciorek's mention of an "ancient past" below the earth… In The Stone Tape this takes the form of the spectral recordings in the material of the house, while in the television series and film Quatermass and the Pit (1958-1959 and 1967 respectively) it is depicted via the discovery of an ancient alien spacecraft under London which is found to have a malign influence and be part of an alien experiment in genetic modification and manipulation of humans over hundreds or thousands of years, which has been responsible for much of the war and conflict in the world."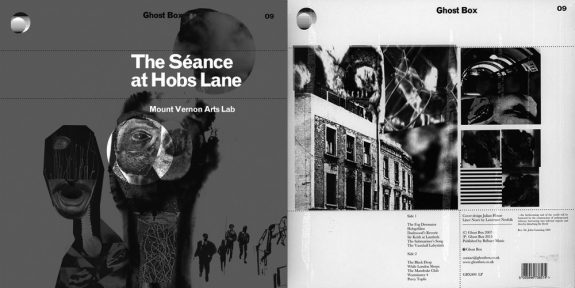 "…returning to a sense of echoing down over the years, the main location in Quatermass and the Pit is used in the 2001 album title The Séance at Hobs Lane by Mount Vernon Arts Lab. This album was created by Drew Mulholland and is in itself an exploration of the echoes of society and culture, being a psychogeographic exploration of London's hidden and underground spaces, eighteenth century secret societies and Quatermass itself. It is seen as a forebear of hauntological work and in what could be seen as an acknowledgement of the pathways it helped to pioneer was reissued by Ghost Box Records in 2007."
"A sense of the buried "ancient past" can also be found in the final series of Quatermass from 1979, where in the near future large numbers of young people who call themselves "The Planet People" are being drawn to travel across the countryside to gather at ancient prehistoric sites such as stone circles, believing that they will be transported to a better life on another planet.
However the ancient sites are essentially markers put in place thousands or more years ago to enable the gathering and harvesting of humans by an extra terrestrial force, harvesting that may have already occurred at these sites at least once before."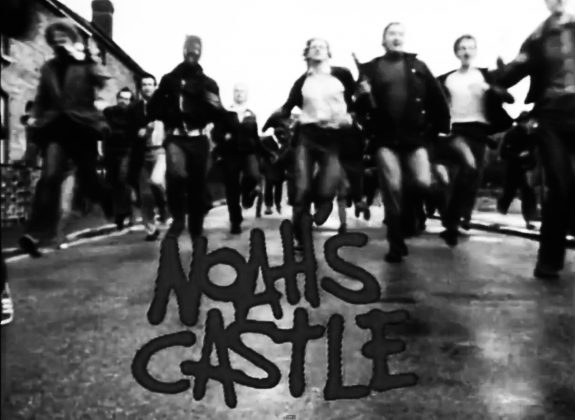 "During the extended period of development and production of the series, Britain underwent a period of considerable societal, political and economic conflict and the Quatermass book and series capture the spirit of and extrapolate from those troubles and presents an evocative depiction of Britain gone to seed and a crumbled, dysfunctional society… In these aspects it connects with 1979 television series Noah's Castle, which also extrapolates from social strife and youth unrest of the time."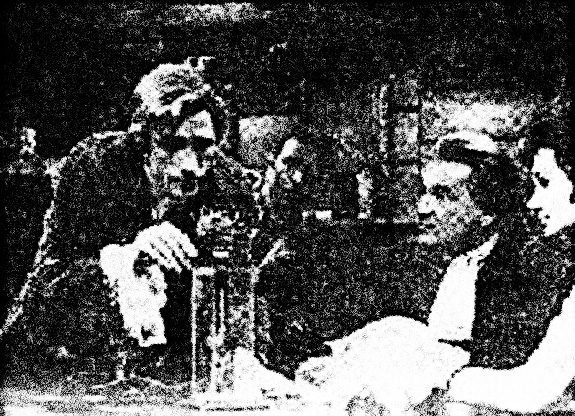 "Nigel Kneale's own work also has its own spectral, buried history as some of his work has been lost due to broadcasts being transmitted as live performances, recordings being wiped in order that the tapes could be reused or only black and white versions of the colour recordings remaining as is the case with The Year of the Sex Olympics.
One of his lost television plays is The Road from 1963. This was set in 1770 and involves a country squire and "natural philosopher" Sir Timothy Hassell investigating a haunted wood where men pass away screaming after hearing strange cries "as if all the dead people was risin' out o' Hell".
This is a phenomenon that occurs just once a year, on Michaelmas Eve. Sir Timothy decides to investigate, thinking it is a past echo of a retreating Roman army but it is actually the cries of those suffering in a future apocalyptic attack."
"There have been other fleeting glances of The Road: for a while there was a live amateur production of it available to watch online but that has since disappeared and transgressive horror research project The Miskatonic Institute presented a live reading of it at The Horse Hospital venue in London in 2015. That reading was to mark the launch of a book of essays about Nigel Kneale called We Are The Martians: The Legacy of Nigel Kneale edited by Neil Snowdon, the release of which was delayed until 2017, that features writing by and conversations with writers and critics including Mark Gatiss, Kim Newman and Tim Lucas, with cover art by David Chatton Barker of Folklore Tapes."
"There have been a number of other books published which have focused on Nigel Kneale's life and work, including: the biographical Into the Unknown: The Fantastic Life of Nigel Kneale by Andy Murray and published by Headpress (originally released in 2006 and revised and republished 2017), film critic and author Kim Newman's Quatermass and the Pit published by the BFI in 2014 which focuses on the film and its origins and the beautifully produced, Risograph-printed collection of essays The Twilight Language of Nigel Kneale, which was edited by Sukhdev Sandhu, published by Strange Attractor and Texte und Töne and designed by Seen Studios."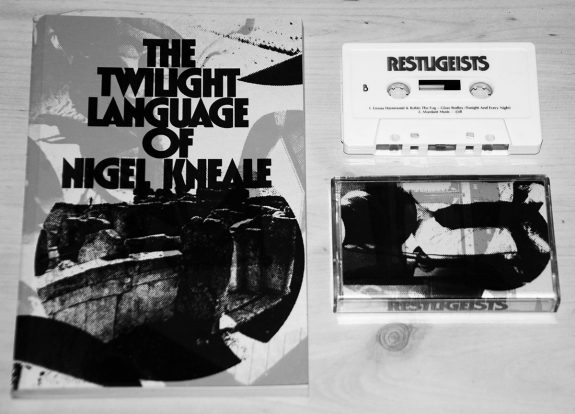 "The Twilight Language of Nigel Kneale was published to accompany a one day 2012 event in New York called A Cathode Ray Seance: The Haunted Worlds of Nigel Kneale which featured screenings and discussions of his work and in a further echoes of lost work manner also featured a reading and live soundtrack performance of The Road.
It contains a set of essays, conversations etc. produced in response to Nigel Kneale's work and features work by Sophia Al-Maria, Bilge Ebiri, Mark Fisher, William Fowler, Ken Hollings, Paolo Javier, Roger Luckhurst, China Miéville, Drew Mulholland, David Pike, Mark Pilkington, Joanna Ruocco, Sukhdev Sandhu, Dave Tompkins, Michael Vazquez and Evan Calder Williams.
The book also came with a cassette tape called Restligests, featuring specially-composed work by The Asterism, Emma Hammond, Hong Kong In The 60s, Listening Center, The Real Tuesday Weld, Robin The Fog of Howlround and Mordant Music.
As a package and cultural event it positions Nigel Kneale firmly within the cultural setting of hauntology while also maintaining his own particular space and created worlds."
Online images to accompany Chapter 40 of the A Year In The Country: Wandering Through Spectral Fields book, alongside some text extracts from the chapter:
Details of the A Year In The Country: Wandering Through Spectral Fields book and the collection of its accompanying online images can be found at the Book's Page, which will be added to throughout the year.