File under: Trails and Influences: Touchstones. Case #19/52.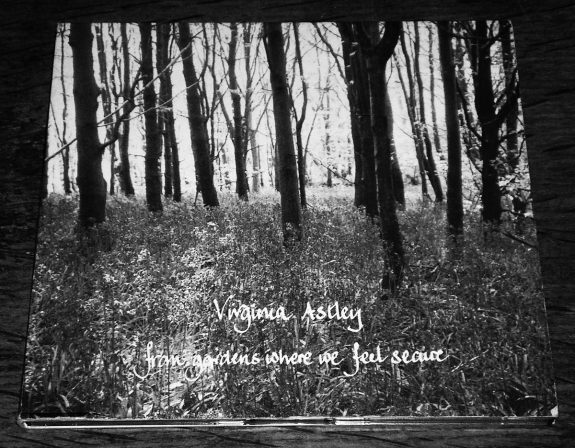 I think I've possibly been putting off writing about this album as, well, it's such a precious thing to me and I'm just not quite sure what I'm going to write about it. So, here goes…
I've just put the album on and it's like saying hello once more to a very welcome old friend. It's the very definition of bucolic and is an album which summates England's pastoral, edenic dreams…
I first listened to music from this album late one hot, hazy, balmy summer night and I was just transfixed and transported. Appropriately I think one of the first songs I listened to was It's Too Hot To Sleep, which is a gentle lullaby of a song, all lilting and the soft hoots of owls; which in a way could describe much of the album.
The title says so much about being English, some of our needs and wants, the small spot of greenery which accompanies our domestic castles in which, well, we can hopefully feel secure.
I think I came across the album via Rob Young's Electric Eden book (well, I've not mentioned it for a while, so it's probably due for one). It features in probably one of my favourite sections of the book: The final Poly Albion gathering of writing, in the chapter Towards The Unknown Region, wherein he considers more the outerlying areas of the music and culture which has sprung forth from secret gardens, the more hauntological side of things, the spectres of the land in cathode ray transmissions, Ghost Box Records and the like.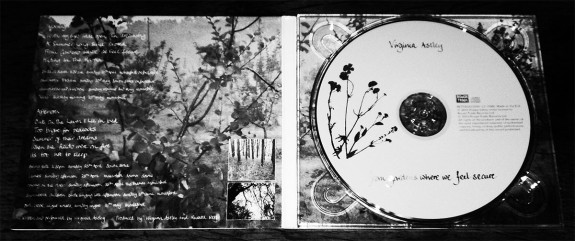 In this section when describing the music in the album he begins by saying that it "doesn't go anywhere", in I think an attempt to show the albums ambient, non formal song structure. It's an interesting choice of phrase as it also suggests how as a nation we sometimes hanker after these unchanged, unending idylls where we can lock the gates, rest, slumber and dream, with the rambunctious march of progress safely held at bay even if just for a moment.
Although the album largely a suite of music which invokes such an Albionic Arcadia, conjuring up lives spent in timeless English villages, it's not merely a chocolate box or twee reverie; there's a sense that there is a hidden reverse to that dream, that the nightmare may well intrude on that eden… and that comes to pass as The Summer Of Our Dreams gives way to When The Fields Were On Fire, which is a darkly ambient piece of quietly unsettling pastoralism, which though the album was originally released in 1983 wouldn't be a surprise to find on a more contemporary Ghost Box Records release or maybe nestling away in an outtake from Coil's Horse Rotorvator.

It possibly wanders some of the same fields as the outer regions of an alternative albion which could be found in say The Wickerman or some psych/acid folk music but here while the sense of an idyllic rural eden has a otherly quality it's not overt; more a kind of wistful nostalgia or reverie, even where it is most present on say When The Fields Were On Fire.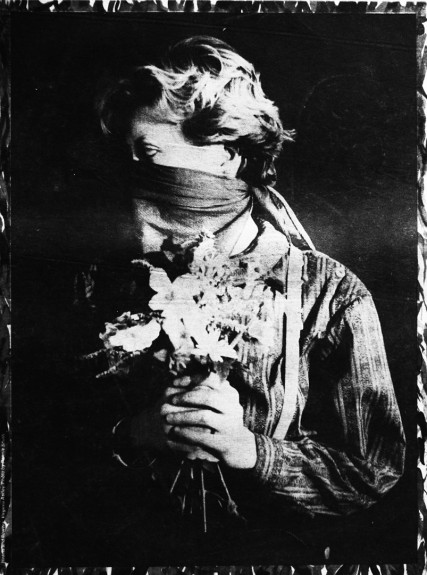 The music? How to describe it? It's an ambient mostly instrumental work but very melodic, the main instruments seem to be piano and a touch of woodwind instruments but the sense is largely one of music which has been painted and layered rather than played and made; rurally collected field recordings of the English countryside being a large part of the pigments and paint it uses.
Ms Astley, all I can say is I salute you for this piece of work.
The album is out of print. It can be found second-hand, although you may well pay a pretty penny for a CD copy.
Listen to It's Too Hot To Sleep here and When The Fields Were On Fire here.
Visit Virginia Astley in the electronic ether here. Have a trawl for the album in physical form here.
And once again: Rob Young's Electric Eden here.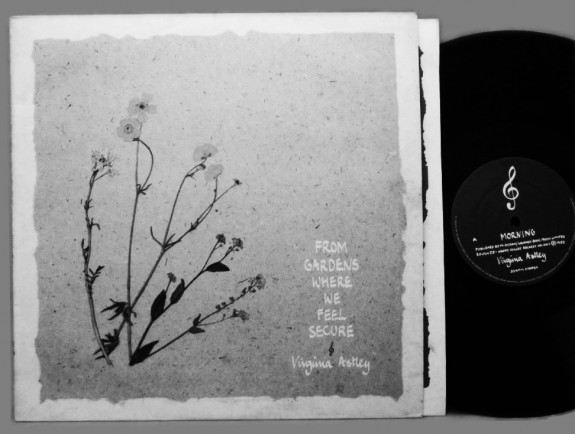 As a final note, below is the text from Electric Eden on From Gardens Where We Feel Secure; "Furtive music hiding in the shrubbery" is a good concise way of describing the albums subtle pastoral otherlyness.