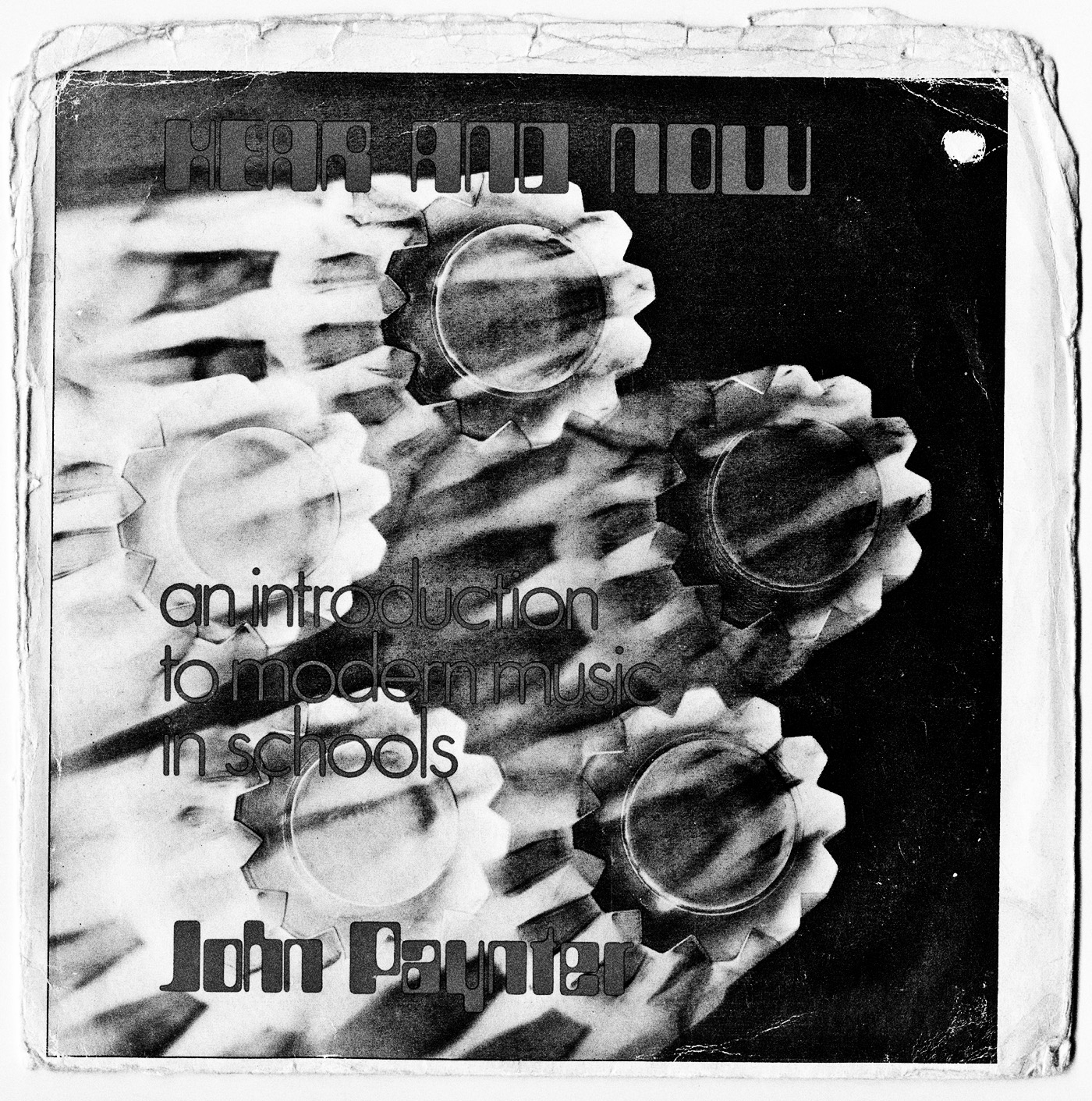 Trails And Influences / Year 2 Wanderings
I was rather pleased to come across the documentary The School Is Full Of Noises documentary on the venerable British Broadcasting Corporation's Radio 4 website.
This is a wandering around and investigation by Ian McMillan into:
"How did tape loops, recycled everyday sounds and countless other weapons of the avant-garde find their way into school music lessons during the 1960s?"
Around these parts we have visited certain aspects of experimental music work that have sprung forth from / been created for schools from years back (more of which in a mo') and so it was nice to wander back to such things.
I think one of the main things I took away from the program was the sense that the educators who used / employed / experimented with such techniques seemed to do so in part to get away from a particular view of making music that focuses largely on learning "proper" instruments and music "properly" and the associated exclusion that comes with that.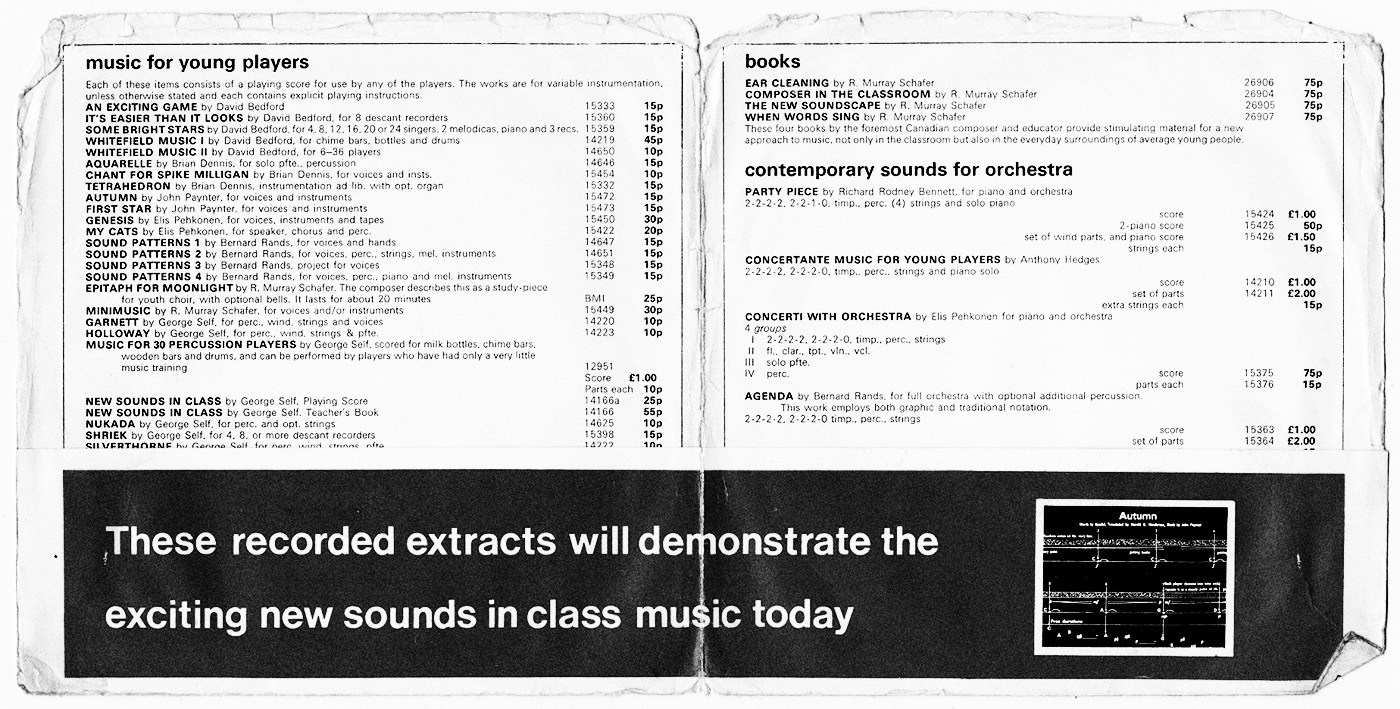 To quote one of the documentaries participants, this was music education which:
"…wasn't about privilege, it wasn't about instrumental lessons outside school, it was about something that everybody could engage with, understanding music from the inside… knowing what it takes to make a piece of music, that it's not something fully formed that exists in the world, it's something that you make."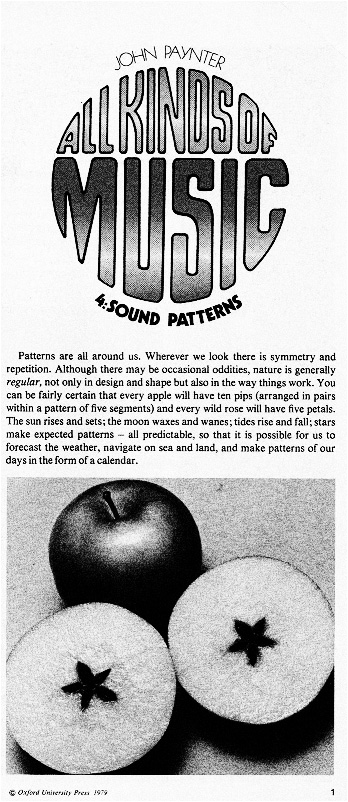 Not unsurprisingly archival record collector / delver / releaser Jonny Trunk appears in the documentary…
(As an aside, is there a small part of the TV license fee funding arrangements that says something like "0.0000001% of the annual budget will spent on making a program where we wander around to Jonny Trunk's house and have a rummage around in his collection of odd records and/or pick his brain on such things"? If there isn't I expect there should be.)
…I say not unsurprisingly as he has released several albums that collect music related to such avant-garde / experimental music that was created / made for use in schools.
(Actually, I don't know that I should really write "avant-garde / experimental music" as that just seems to put it into a particular potentially excluding bracket – it's just music. Just the same as what is called musique concrète in the program seems essentially to be a posh way of saying making music using found  sounds and/or recordings of day-to-day sounds – sampling before computers were more cheaply and easily available / useable and that has gained a sort of analogue related romanticism over time. Again, it's just music.)
…the first of those albums that lead me towards such things and was an early(ish) point of discovery for A Year In The Country was David Cain's / Ronald Duncan's The Seasons album which Trunk Records releases, which I can hear in my head as I type and sounds as though it should also be the soundtrack to some semi-forgotten probably animated children's television show from back when that has quietly become or revealed itself as being a little unnerving over time.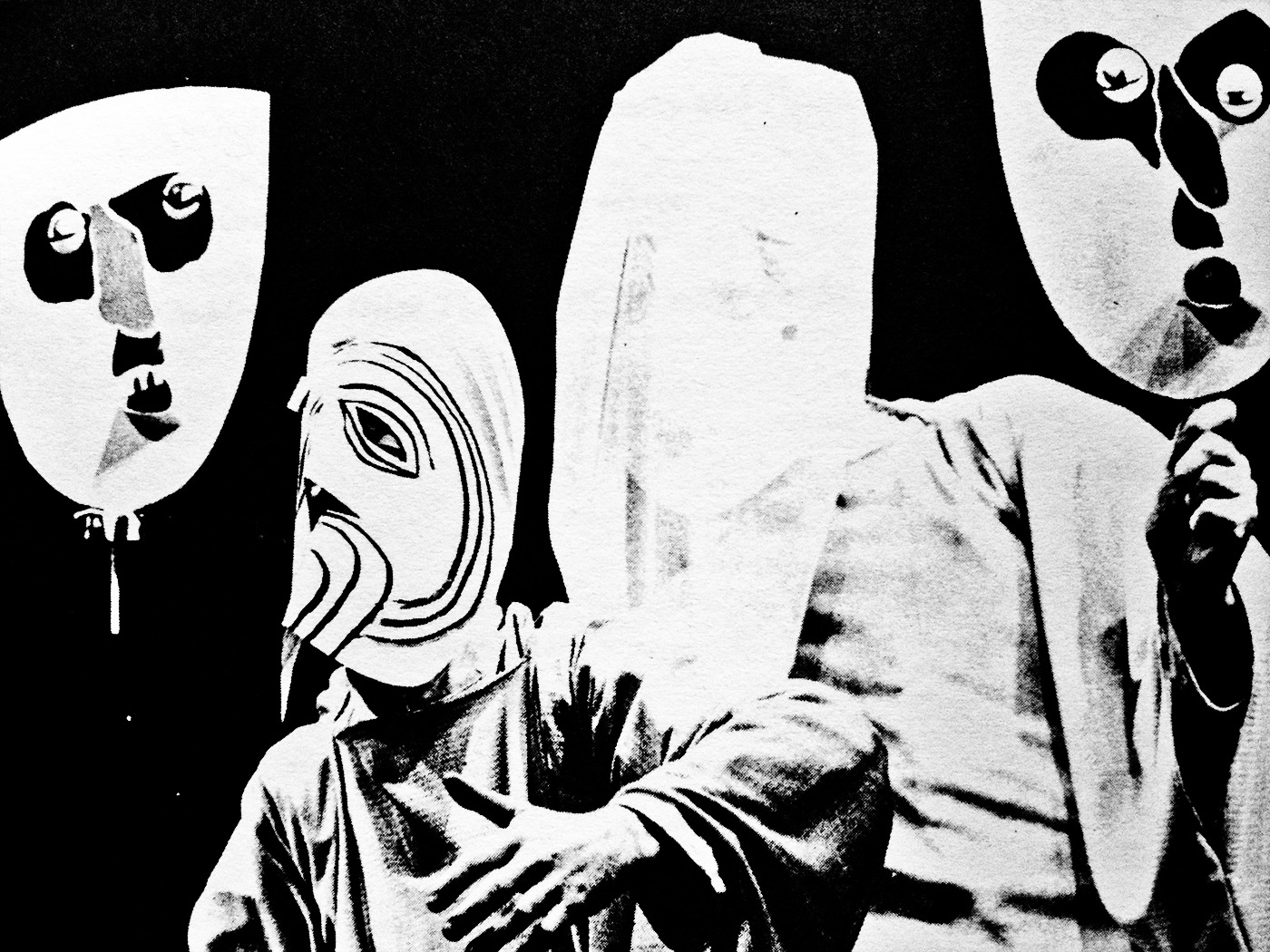 Anyways, the documentary is well worth a visit and listen. Peruse it here.
Visit the work of Mr David Cain and related others around these parts here.
Visit Mr Jonny Trunk on that and related work here, here and here.
The documentary focuses in particular on the work of John Paynter. You can peruse a fine selection of imagery and considerations related to his work at Toys and Techniques here, here, here, and here and at A Sound Awareness here.