When I first started researching what would become A Year In The Country there were only two contemporary books that I knew of which explored the undercurrents and flipside of folk and related/interconnected culture.
They were Rob Young's Electric Eden: Unearthing Britain's Visionary Music and Jeanette Leech's Seasons They Change: The Story of Acid and Psychedelic Folk, published in 2011 and 2010 respectively.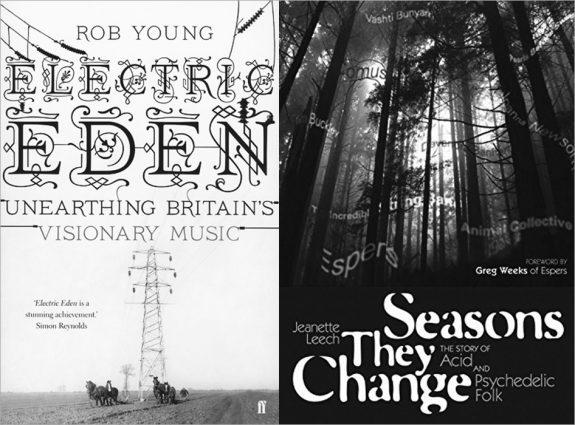 "…a sweeping panorama of Albion's soundscape… (Electric Eden) investigates how the idea of folk has been handed down and transformed by successive generations – song collectors, composers, folk-rockers, psychedelic voyagers, free festival-goers, experimental pop stars and electronic innovators."
"In the late 60s and early 70s the inherent weirdness of folk met switched-on psychedelic rock and gave birth to new, strange forms of acoustic-based avant garde music… Seasons They Change tells the story of the birth, death and resurrection of acid and psych folk. It explores the careers of the original wave of artists and their contemporary equivalents, finding connections between both periods, and uncovering a previously hidden narrative of musical adventure."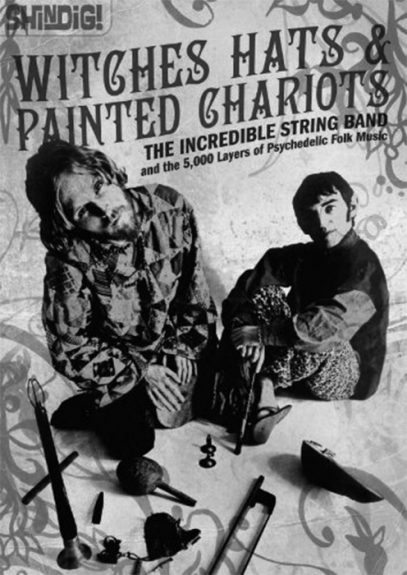 While there still aren't a huge number of such books, there is a small, growing library of such things and so I thought it would be a good thing to bring together some of them.
So, alongside the two above books I would also probably include as a companion work to Seasons They Change:
Witches Hats & Painted Chariots: The Incredible String Band and the 5,000 Layers of Psychedelic Folk Music by Jon 'Mojo' Mills and Andy Morten. This was published in conjunction with Shindig magazine, of which the authors are the editors and it also features the likes of Dr Strangely Strange, Comus, Heron, COB and Forest.
More specifically along the lines of folk horror there have been two books published in the last couple of years: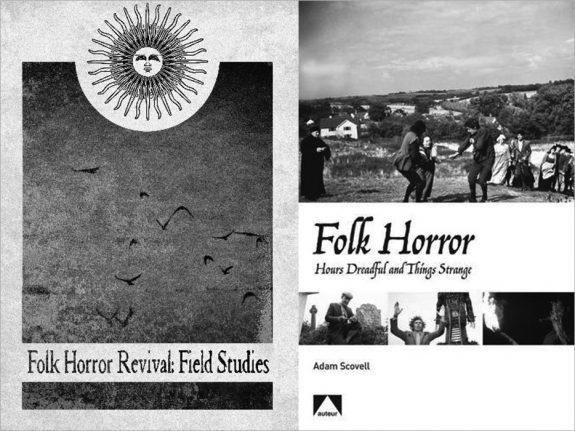 Folk Horror: Hours Dreadful and Things Strange by Adam Scovell, the descriptive text for which begins with:
"What exactly is Folk Horror? Is it the writing of M.R. James and Alan Garner? Is it the television scripts of Nigel Kneale, John Bowen and David Rudkin, the films of David Gladwell and The Blood On Satan s Claw? Or could it be the paranoid Public Information Films of the 1970s; the Season Of The Witch ; The Advisory Circle reminding us to Mind how you go?"
Folk Horror Revival: Field Studies which is an anthology collection of essays that explores various areas of folk horror related work by a number of different writers including Kim Newman, Robin Hardy, Thomas Ligotti, Philip Pullman, Gary Lachman, John Coulthart, Grey Malkin (The Hare And The Moon), Sharron Kraus, Andy Paciorek and Chris Lambert.
Not yet quite enough to fill out a library shelf but possibly enough to warrant its own section and shelf marker.
(File under: Other Pathway Pointers And Markers)
Destinations and directions:
Electric Eden
Seasons They Change
Witches Hats & Painted Chariots
Folk Horror: Hours Dreadful and Things Strange
Folk Horror Revival: Field Studies