"Broadcast… are an odd, intriguing cuckoo in pop's nest; they have been described as avant-pop, which is probably heading along the right lines. Their recordings feature a mixture of electronic and acoustic elements, melodic pop and more experimental audio techniques.
While their work as a whole connects with, signposts, layers, explores and takes inspiration from a wide variety of cultural reference points, including psychedelia and Czech New Wave film, although this is more in a reinterpreted rather than recreated manner.
(James) Cargill also discusses how British children's television of the late 1960s and 1970s such as Children of the Stones (1976), Sky (1975) and The Owl Service (1969) and their odd, sometimes unsettling, "why were they like that when they were intended to be viewed by children?" atmospheres were also a reference point for the album…
He comments that he only half remembers the programmes, that they are just fragments of memory and that is part of the attraction of them, he does not want to know everything about them and how having watched them on breaking up television receptions or an old faded video recording added something to the aspects which made the memory of them interesting.
"Trish Keenan of Broadcast has been quoted as saying that the avant-garde without the popular can be rubbish, the popular without the avant-garde can be rubbish, which could almost be seen as a manifesto for the group and their work: their exploration and blurring of the boundaries between the two.
(Broadcast and the Focus Group Investigate Witch Cults of the Radio Age) more overtly steps towards the avant-garde than pop or popular music but if you should want to hear a melding of those two sides then a visit to their Mother is the Milky Way release from 2009 may well be the thing to do…
Mother is the Milky Way could be seen as the summation of a particular set of peaks and aims of Broadcasts work: a collection that gathers both their more pop and avant-garde influences, mixing, matching and balancing both sides of such things in a way that somehow makes its mixture of quite off centre jump cuts, lo-fidelity nuances, a certain dreamy surreality, dissonance, scattering and gathering of pop melodies and the use of reversed and found sounds all seem very accessible."
"Czech New Wave film has been referenced and mentioned as a point of inspiration by Broadcast a number of times over the years, in particular the unsettling fairytale-like Valerie and her Week of Wonders (1970). On their 2003 album Haha Sound the song "Valerie" was inspired by the film and its soundtrack album which was released in 2006 by Finders Keepers Records featured sleeve notes by Trish Keenan, in which she wrote:
"Not since The Wicker Man has a soundtrack occupied my mind like Valerie and her Week of Wonders. It was like a door had been opened in my subconscious and fragments of memories and dreams rejoiced right there in my living room."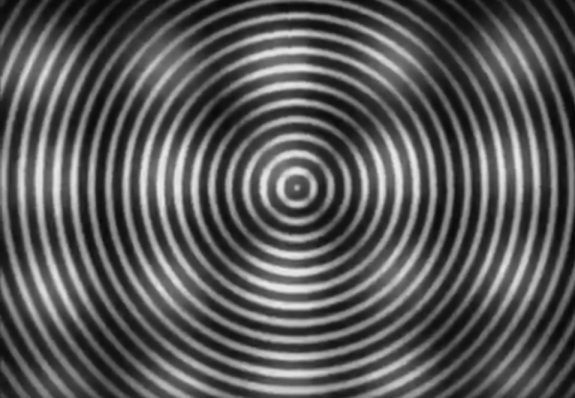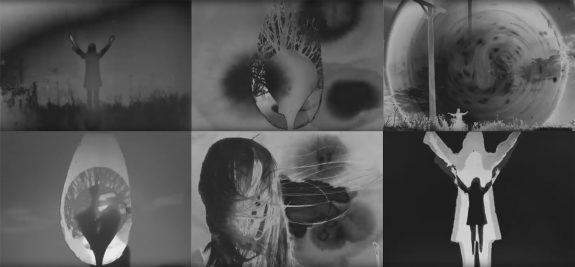 "The visual elements of Broadcast's work, including the packaging of their albums, videos and live projections have been an inherent part of their exploratory avant-pop nature.
Generally this aspect has been instigated and/or created by Julian House, at points to varying degrees in collaboration with the band and for Witch Cults they produced the #1: Witch Cults and #2: I See, So I See So videos, which feature two of the more conventional songs on the album.
…(the videos are) layered, occult (in the sense of hidden) collages of the land, bucolia as imagined through a lysergic glass darkly and pop filtered through the avant-garde…
Of the two #1: Witch Cults is the more overtly surreal, with the normal world and its colours very rarely making an appearance and the video containing imagery which seems to invoke a sense of an otherworldly rural summoning.
The video features (presumably) Trish Keenan's silhouette flickering and strobing in the landscape in ritualistic stances, as the natural world melds and dissolves into an unsettling almost psychedelic set of images before the more conventional melody of the song also dissolves to become a gently unsettling set of tinkling noises accompanied by what may be roaring wind.
The final section of the video promises a return to the ease and calm of an almost natural world and sunset with the reappearance of the lone silhouetted figure in a windswept landscape but it is only the promise as once again the imagery melds and layers to become some kind of ritualistic summoning."
"#2: I See, So I See So is more obviously set in a recognisable real, realist or natural world, but it is still very much a view through the looking glass. Connecting back again to James Cargill's comments about children's television broadcasts from earlier eras and their unsettled atmospheres, the video and its layering of geometric shapes, objects and the natural world brings to mind the introduction sequences of the likes of The Tomorrow People (1973-1979) and possibly The Owl Service or maybe some flipside Camberwick Green-esque (1966) animation series and seems to shadow, layer and reflect such things but without being a replication…
Elsewhere in the video a box is filled with objects, shapes and a staring disembodied eye, which also seem to connect back to a previous era's children's television, although it is a view of such things through an avant-garde, experimental film co-op filter."
"It is difficult to fully describe or categorise Broadcast's work on the likes of Witch Cults and Mother is the Milky Way but in (an article in Wire magazine) Joseph Stannard describes it as "occult pop laden with pagan psychedelia", which along with the earlier mentioned avant-pop description, is again probably heading in the right direction.
Psychedelia and 1960s influences are often mentioned in reference to Broadcast, in particular the influence of the group The United States of America, whose solo eponymous album released in 1968 melded elements of melodic pop music, psychedelia, the avant-garde and art rock in a manner not dissimilar at points to Broadcast…
The music (Broadcast) have released is both contemporary and also seems to belong to some separate time and place all of its own, with psychedelia incorporated in a manner nearer to an explorative portal then rosy-eyed nostalgia:
"I'm not interested in the bubble poster trip, 'remember Woodstock' idea of the sixties. What carries over for me is the idea of psychedelia as a door through to another way of thinking about sound and song. Not a world only reachable by hallucinogens but obtainable by questioning what we think is real and right, by challenging the conventions of form and temper."
"Mark Fisher in his 2014 book Ghost of my Life talks about how it is the culture that surrounds and constellates around music that has been as important as the music itself in conjuring seductively unfamiliar worlds, that during the 20th century these gatherings of culture acted as a probe for such explorations and alternatives to existing ways of living and thinking.
Broadcast are a fine, brightly shining example of such constellations and constellators and to this day continue to act as a guide to such explorations and alternative pathways of culture."
Online images to accompany Chapter 8 of the A Year In The Country: Wandering Through Spectral Fields book, alongside some text extracts from the chapter:
Details of the A Year In The Country: Wandering Through Spectral Fields book and the collection of its accompanying online images can be found at the Book's Page, which will be added to throughout the year.