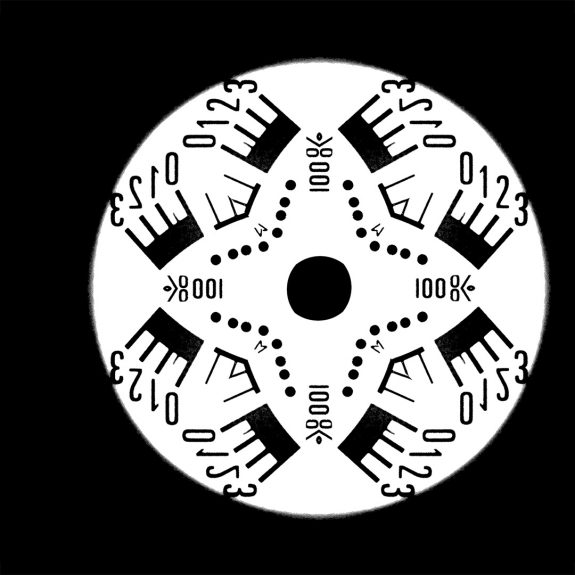 File under: Trails and Influences. Other Pathways. Case #52/52.
(Retransmission:) If you should look closely amongst this particular year in the country you may well see that around these parts there has been activity which has involved the encasing of disturbances in the airwaves.
Audiological Reflections and Pathways is inspired by those particular encasings and the related work/creators of said work…
Along which lines, Howlround's Torridon Gate.
When I think of Howlround's working methods – a self-defined/defining exclusive use of tape based technology without extra more recently created technology – my mind tends to wander towards other media from times gone by, vessellings and encasings used for the transmission of songs and stories that are now slowly fading and crumbling from view.
And one of the set of artifacts I would probably wander towards would be laserdiscs.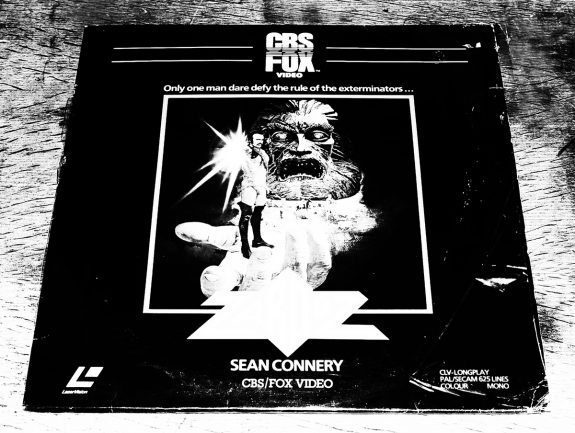 I've recently renewed something of an interest in these forerunners of todays more compact (generally) shiny silver disc encasements of zeros and ones…
…in terms of packaging/presentation of flickering celluloid/cathode ray stories, I'm not sure if laserdisc have ever been quite equalled nor surpassed; films and television programs were contained within what now seem like massive 12″ vinyl size sleeves, often gatefolds…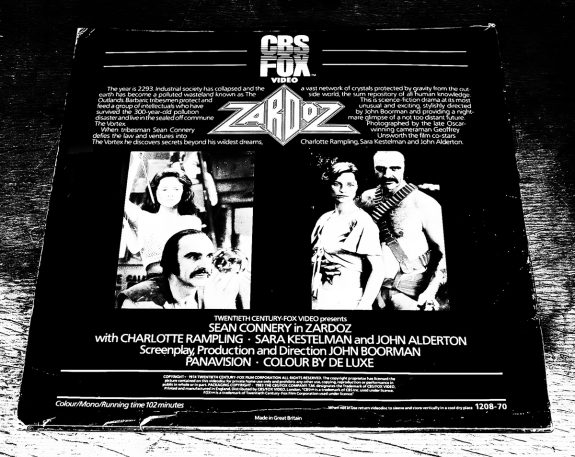 …they allowed for plenty of physical space for the culture, artwork and design that constellates around film (see Mark Fisher's comments on such things at Day #163/365).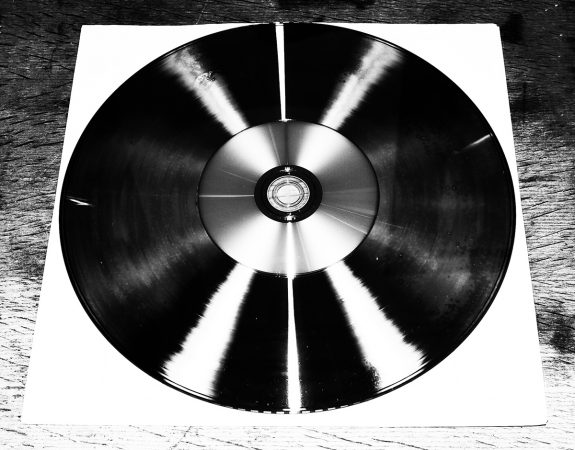 (Above is the laserdisc of Zardoz with a more contemporary disc – Kieran Evans The Outer Edges (Edgeland Version) to be precise – placed at its centre for comparison purposes… also, if you look closely you can see the effects of the passing of time, nature and related actions/reactions. More on that in a moment…)
Films would often be presented on 2, 3 or even 4 discs and unless you had/have a "posher" player you need to arise from your viewing during the stories reading to turn over the discs… which some part of me quite likes, in a reaction to the conveniences and continuances of modern-day zero and one story telling transporting…
They're lovely things. They seem terribly extravagant and are a very physical, hefty feeling transportation medium.
…I would then probably wander along to 8mm cine film – the home viewing material of choice before the increasing ubiquity of ferrous reels for containing flickering visual imagery…
These only had a relatively short running time and were sometimes only black and white and silent – whatever their source material.

That short running time meant that their source stories were compressed, chopped up and edited sometimes beyond all legibility and recognition – sometimes different companies would release different versions of the same film, with different edits or a section of a film would be released on its own under a different name (and I have heard tell of a particular dedication from modern days enjoyers of such things undertaking the resplicing and editing of these different versions to try and create a more complete version).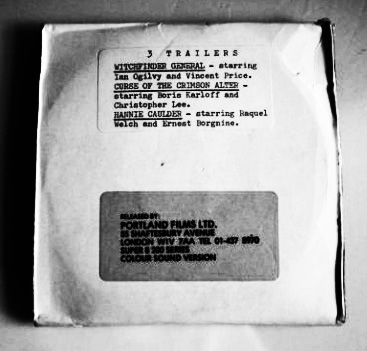 …and there's something almost subterfuge like about these particular encasings, their presentation, packaging, the almost manually typewritten appearing text and under drawn covers – something curiously under the radar, small-scale industry, under the counter, sold in brown paper bags from the back streets of Soho in the day-esque…
And then I may well wander to 8 track cartridges. Below is a certain lionheartesses encasing…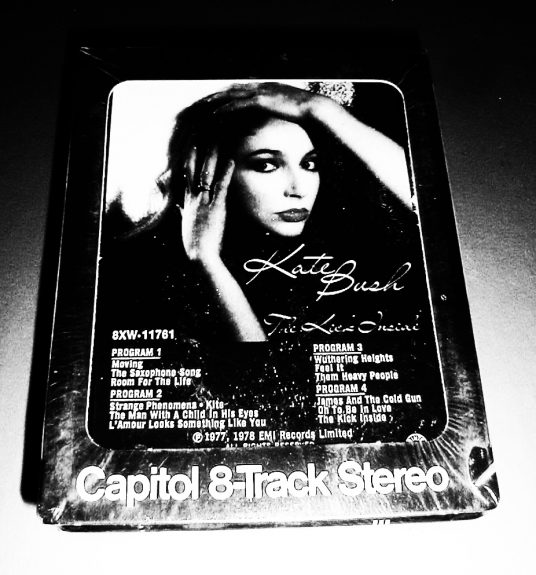 …and talking of under the radar, small-scale replication and access…
It's interesting with such things as over time the physical artifact recordings may still exist but functioning versions of the devices that can play them may not; the spinning of a reel of celluloid and shining a bright light through it to create shadows on a screen – in the case of 8mm film – is something which could well still be created/recreated on an ad hoc basis but the technology required to create machinery which can  read, interpret and display say a laser disc is likely to remain somewhat elusive due to its complexity…
Having said which, said artifacts/encasings may not survive themselves; see below the laserdisc encasing of an earlier mentioned "secret room from the past where the future was sought" (see Day #177/365) – the markings on the disc are signs of that self-same encasing slowly surrendering to the actions and reactions of nature and time, slowly fading away…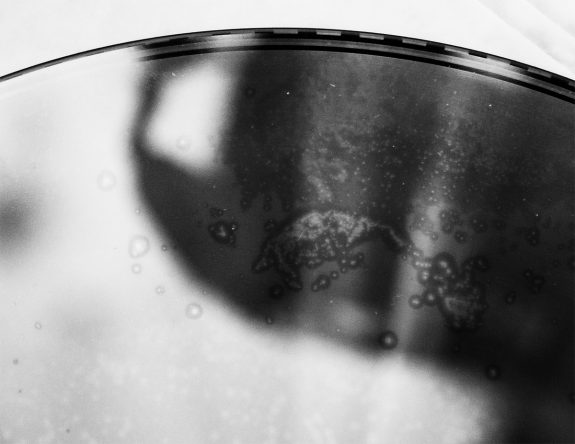 Encasing, envoying and interrelated scribing / contemporary town-crying techniques.