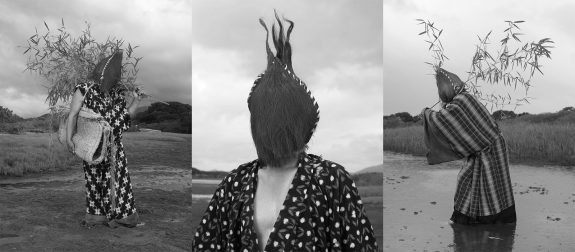 Charles Frégers Wilder Mann book and its photographs of folkloric costumes involving the transformation of man into beast has been something of an ongoing reference point for A Year In The Country…
…but until quite recently I hadn't explored his other work all that much, although I knew that he had released another book of folkloric costumes.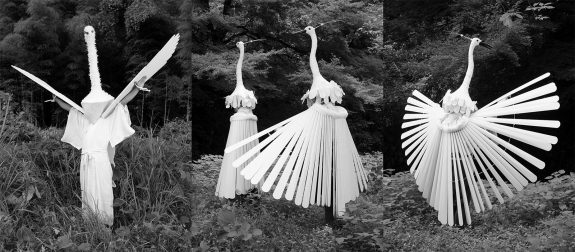 Anyways, I've just had a look at his Yokainoshima: Island Of Monsters book of Japanese rural folklore costumes…
…and, well, I'm not quite which set of images is more out there; Wilder Mann or Yokainoshima.
Looking at the Yokainoshima photographs I wandered if our own folkloric ritual costumes look just as bizarre to people from over the seas and its just because I'm not used to seeing them that these Japanese costumes seem so, hmmm, peculiar (said in a good way).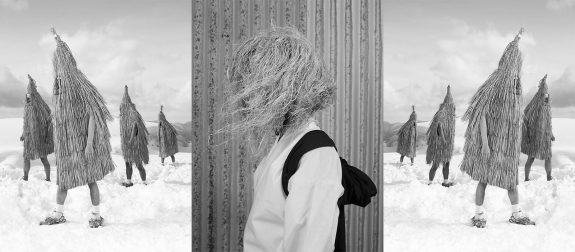 They put me in mind of Axel Hoedt's photographs of southwest German folkloric costume in his Once A Year book, in that to my eye and mind they seem to be channelling some kind of more outlandish club kid wear, along the lines of the 2003 film Party Monster which is set in the outer limits of New York nightlife.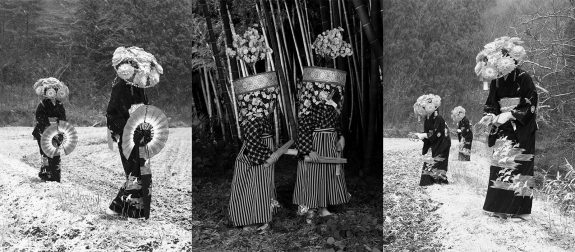 Some of the images connect to our own straw bear traditions, some seem to be connected to natural fertility and some are nearer to a mutatedly stylised take on traditional Japanese clothing.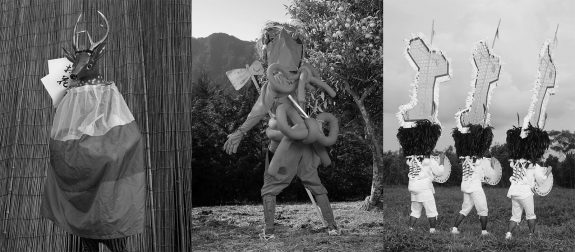 (File post under: Other Pathway Pointers And Markers)
Directions and Destinations:
Charles Frégers photographs
The Yokainoshima book
Local places of interest:
Day #69/365: Charles Frégers Wilder Mann and rituals away from the shores of albion
Day #272/365: Axel Hoedt's folkloric club kid rogues gallery and symbolic expulsions…
Wanderings #2/52a: Merry Brownfield's Merry England / The Eccentricity Of English Attire
Wanderings #18/52a: Further Not-Quite-So-Mainstream Pastoralism And 1970s British Science Fiction Costume And Effects Prototyping…