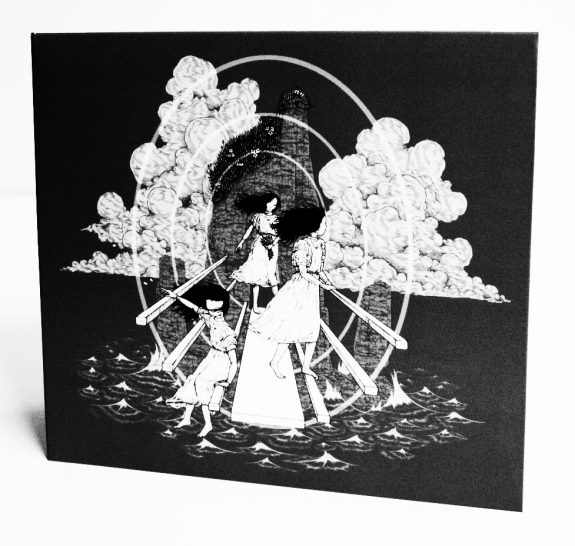 File under: Trails and Influences: Recent Explorations. Case #33/52.
Well, I've been quietly looking forward to the arrival and completion of this particular project for a fair while now…
…and then one day it fell through my (electronic) letterbox, fully formed and a thing of beauty.
I'm listening to it as I type and this is thoroughly transportative music.
Rooted in folk music but it is work all of its own.
Which is something I must emphasise before I begin the following paragraphs: Lutine don't sound like anybody but themselves but…
How to describe this music? Well a few pointers may give you an idea…
If you should take sprinklings, seedings and pathways to and from the following then you may arrive at some sense of this body of work; the songbird travellers of Finders Keepers, in particular Paper Dollhouse and Magpahi, the coruscating journeys of Espers, possibly the purity of that teller/re-teller of old stories Anne Briggs, voices such as Audrey Copard from past revivals of folkloric music that seem to have stepped aside and into spaces of their own, the swooping ancient tellings of Dead Can Dance and Lisa Gerrard, the encompassing tranquil dramaticisms of the Cocteau Twins, interrelated Songs From The Siren and their journeying alongside swathes of minimalist piano from Mr Harold Budd…
Actually, as I type, it's curious how White Flowers puts me in mind of a peak point of the label 4AD, when it was a home for fragile, textured beauty and explorations, such journeys being enhanced, accompanied and often encased by the work of Vaughan Oliver/v23.
(Curiously, upon exploring Front and Follow – who will be sending White Tree out into the world – the travelling clothes of fellow releases by the likes of Kemper Norton are not all that many pathways away from such things).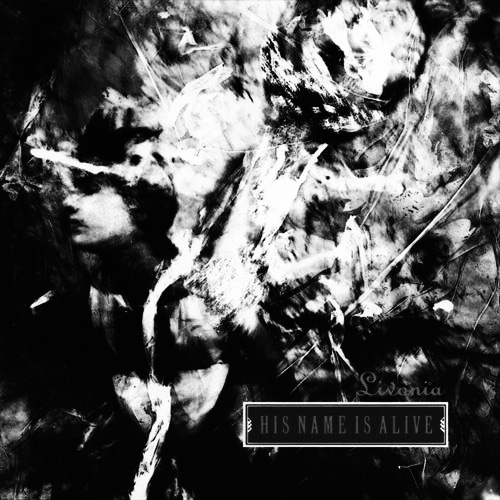 I've just gone away and revisited His Name Is Alive's Livonia and I could draw a line between some of that and Lutine. I feel I must type these words, though they are a quite obvious way to describe their work; ethereal beauty.
If you take ethereal as one of its literal definitions as being "something which is extremely delicate and light, in a way not of this world" then you may be heading towards Lutine… but they do such work without wandering into pastures of tweeness or cloyingness and there is a shimmering seam of something far from such things that underpins their work.

And I don't think that seam could be described as a darkness but there is a subtle sense of stepping away from the light here…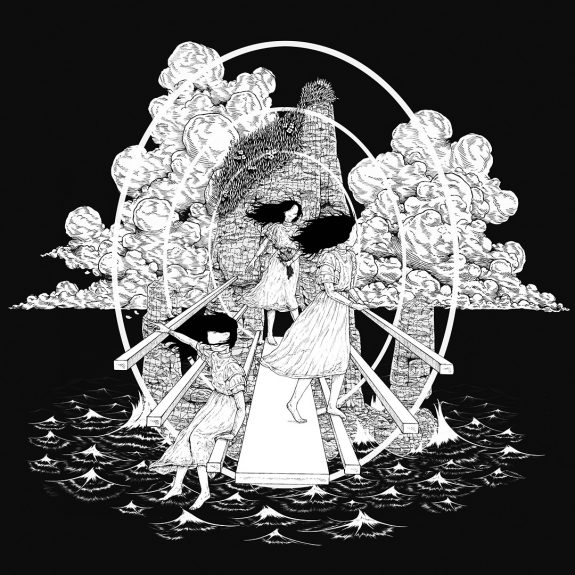 Dream pop is another phrase which comes to mind/has been mentioned in connection with Lutine and one which could also connect back to that Vaughan Oliver cloaked era of music and other fellow wanderers through chimeric soundscapes and melodic will-o'-the wisps such as Virginia Astley.
This is chamber music from a time neither then, today or tomorrow. Thoroughly modern and yet steeped in waters from before, gently experimental but particularly accessible (a combination of strands which is somewhat appreciated around these parts).
Visit Lutine here. Visit those who would/shall envelop and envoy them here.
Other aforementioned pathways around these parts:
Paper Dollhouse. Magpahi. Anne Briggs. Audrey Coppard. Espers. Virginia Astley.