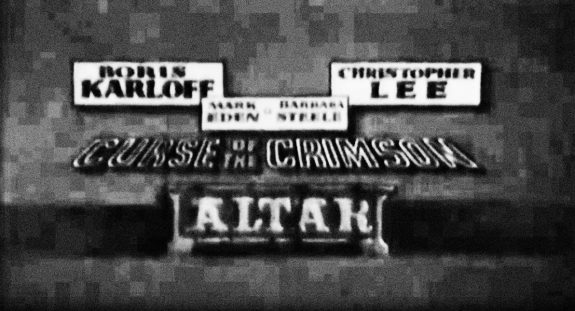 Back in the first year of A Year In The Country I wrote about 1968's The Curse Of The Crimson Altar that there were two versions of the film in my mind:
"…one is the actual film, which is a pleasant enough, fairly mainstream potboiler… and the other version which lives in the basement of the main film, drenched in green light, with a soundtrack by Trish Keenan and James Cargill and where Ms Barbara Steele reigns supreme… in this other version, the sections lorded over by their queen have grown and taken on a life of their own, to become a fully fledged feature that has quietly subsumed that which originally spawned it."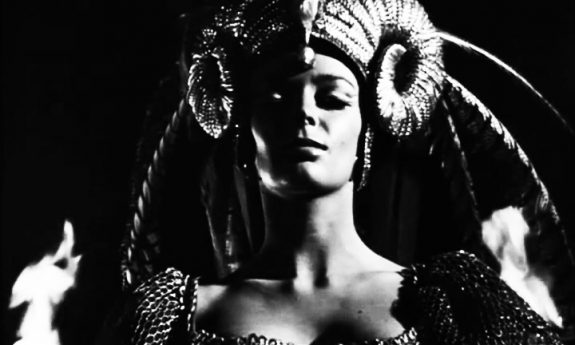 (That is expressed in the accompanying commentary on the DVD/Bluray release with David Del Valle and Barbara Steele who plays the Black Witch Lavinia, when one of them says that the subterranean sections of the film featuring her are what people really want to see.)
I rewatched it not so long ago on the 2014 high definition brush and scrub up restored Bluray version and though I still think it is something of a quite conventional, potboiler-esque with various "groovy" sixties and/or occult exploitation film sections, it sort of grew on me. I have a certain fondness for it and the way it seems to mix elements of mainstream cinema almost from a previous, more stilted period of British cinema and the more permissive/transgressive elements.
It feels like a transitional or bridging point in British cinema and culture, one that draws from a more censored past, contains elements of 1960s hipness from the time of its making and seem to point towards the more louche or even seedy elements of 1970s culture.
The film also contains a fair few of the themes and tropes of folk horror and while not considered part of the "classic" cannon of such things, could also be seen as a forebear to British cinemas explorations of such things in the early 1970s.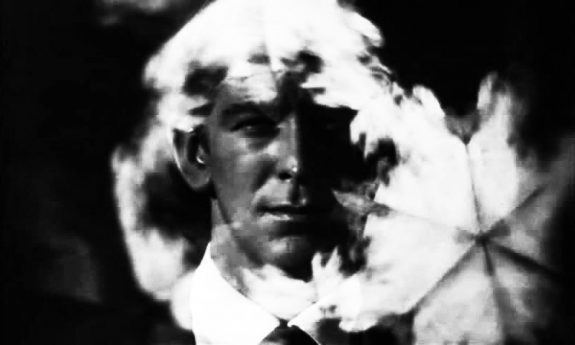 Anyways, talking of different versions, I recently came across the Super 8 version of the film online.
If you should not know these were edited versions of films that were sold for home viewing using projects, prior to the days of video recorders.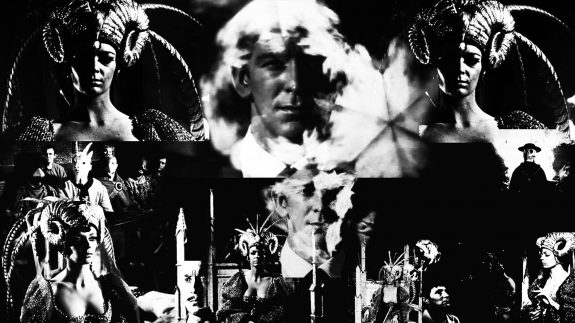 And when I say edited I mean very edited: the original 87 minute running time is cut down to 8 minutes and 42 seconds.
Watching it now, because of the colour and characteristics of the medium it seems to belong to an era far further back than 1968 and although it features sound (which I don't think all the Super 8 versions did) it seems to belong nearer to the melodrama and obvious plot signposting of the silent film era.
(Apart from the top title credit image, the images in this post are from the full length film – not surprisingly the Super 8 version cuts the subterranean sections somewhat.)
(File Under: Cathode Ray & Cinematic Explorations, Radiowave Resonations & Audiological Investigations)
AVT Guide listing: Curse Of The Crimson Altar – Super 8 Version