File under: Trails and Influences: Touchstones. Case #35/52.
Well, around these parts I seem to often refer to and be drawn to cultural artifacts from one year in particular, 1973…
If I see that something was made in 1973 I tend to be more interested in it and there's not a lot of leighway. It's not an overtly conscious thing but when perusing anything past that year I tend to feel that it represents a move and tumble towards a sea change in society…
…earlier, particularly around 1970 and there still tends to be a 1960s psych/mod sharpness to it, cultural work from that time hasn't yet become a reflection of the end of a dream and a society that wasn't yet fully struggling with the changes and aftermath from that awakening…
And so, I was curious to cast my eye and mind back to that particular year and over the days, weeks and months of A Year In The Country and a few interconnected pathways to see what I turned up from that particular year…
So…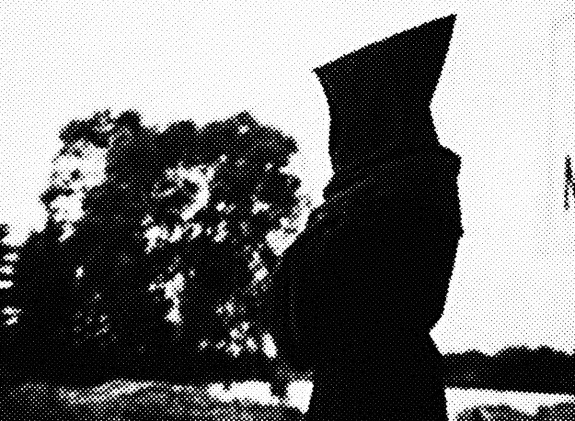 1) Day #273/365: Dark and Lonely Water… a recent visiting, which in part prompted this particular wandering, surveying and gathering; probably the hauntological Public Information Film. All scattered debris and that voice…
2) Day #90/365: The Wickerman… well, need I say more. Quite possibly the touchstone for all things interconnected to A Year In The Country and particular cultural explorations of an otherly Albion… a reflection of 60s counter cultural urges and explorations gone wayward/bad?…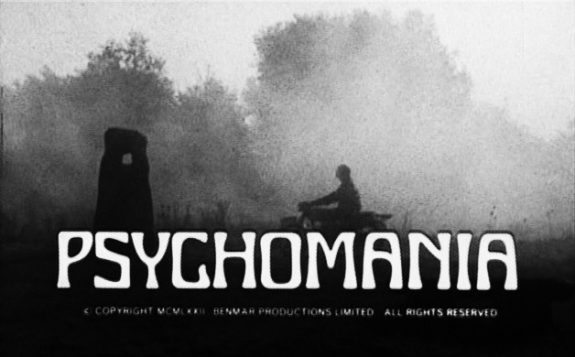 3) Day #37/365: Psychomania; Nicky Henson and zombie motorcyclers bothering shoppers in 1970s Britain? Well, count me in for that I think…
4) Day #266/365: Judy Dyble stepped back from making music; well, the removal of such a voice from the landscape in itself could well be seen to harken a wandering into darker times.
5) Day #195/365: World On A Wire; a rather prescient virtual reality… also curiously against the grain of 1970s grit…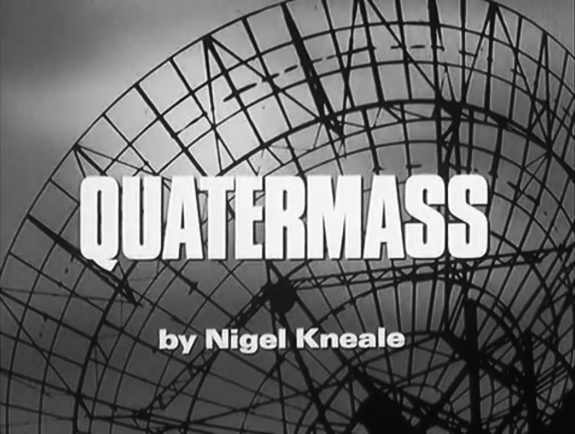 6) Day #1973/365: Preliminary filming began on the final Quatermass series; ah, I only recently discovered this. It makes the series make more sense in a way as it seems like such a reflection of a society that was in dire strife/potentially collapsing, as was the way in 1973… such things were still going on by the time of its broadcast but by then the stamping heels of a certain iron lady were already marking the soul of the land.
7) Day #213/365: Soylent Green… part of the mini-genre of ecology/resources having gone to heck in a handbasket. Spoiler alert: "Soylent Green Is People"… make room, make room.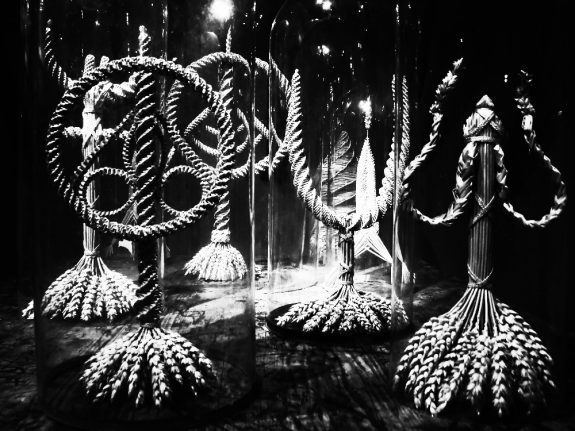 8) Day #87/365; The Asphyx… of all the Hammer films, this one seems to have stuck with my imagination from all the years back, more concept than shock'n'horror driven perhaps? 'Tis many years since I have seen it but I was reminded and returned to it via the work of Cathy and Eric Ward…
9) The Final Programme; talking of earlier 1970s films often seeming like they belonged more to a particular kind of sharp psychedelia… something of a cuckoo in the nest. It escaped into the world in 1973 and while it showed a side of decadence gone dark it also seems to stroll equally from a dandified 1960s counter-culture.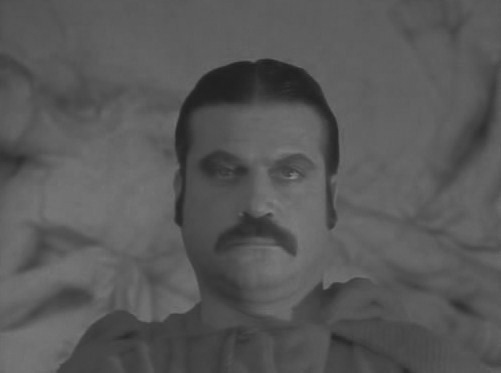 10) Blue Blood; I once heard myself describe this as being like The Wicker Man without a plot. On a rewatching it's not necessarily but a line could be drawn from that film to this… Mr Oliver Read and companies questionable allegiances in a country estate; probably nearer to the bubble occurring decadences of Performance (and maybe a touch of The Servant) but with a background of truth, a lord of the land with multiple wifelets, a Page 3 girl and redecorating of the stately home with DIY rather physically amative murals… not sure if this particular celluloid story would be made today. Unsettling/troubling are words that come to mind.
11) Day #10/365: England Made Me; the film but when I think of it tends to send me back to Black Box Recorder's album of the same name… a very particular non-hauntological slice of hauntology and to semi-quote Rob Young, appears to have sprung from a mythological England of the past that has its own particular brutalities but ones which are all English stiff upper lip and quietly furious repression.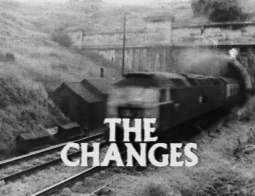 12) Day #46/365: The Changes (filmed in 1973, released in 1975); ah, the bad wires – a tale of a world that has rejected and destroyed all modern technology to return to an almost medieval/feudal way of life and in which the sound of the combustion engine has become the mark of the devil… I suspect it was considered a little too close to home to be broadcast in the year of its making to a nation huddled around candles and suffering from the effects of an oil crisis.
13) Carry On Girls; ah, Carry on films. These feel like they have become part of our modern-day folklore, the soul of England in a way. This particular part of the series seems to fairly directly reflect a Britain in crisis and a tipping point where the aforementioned 60s utopian dream curdled, as did British cinema, to descend into smutty farce and tattered screens.
As I've mentioned around these parts before, 1973 in Britain was a particular unsettled time politically and socially; there was an almighty battle between organised labour and the elected (but essentially oligarchically self-appointed) managers of the land, an oil shortage and power crisis, a 3 day working week and so forth…
…and one thing that has stuck in my head along the way towards and through this A Year In The Country is Rob Young's comment that possibly people were drawn to folk/folkloric/pastoral culture and its projection of undisturbed imagined idylls as an escape from that… hence Steeleye Span in the charts and one of folk/folk rock's high water marks in popularity and amongst the wider society.
Hmmm.