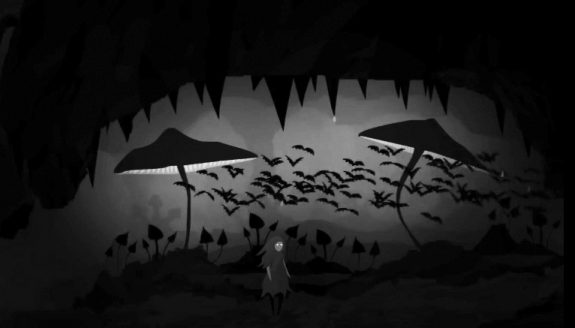 "Magic and folklore… entangle the modern world… in an uncanny rustic adventure…"
No, it's not the taglines from the poster to a folk horror film that you've not heard of.
They are from one of the trailer's for a computer game called Edgelands created by Marshlight software.
Now, it's a fair old while since I've been especially intrigued by a computer game.
But…
…well, this looks lovely.
To a startling synth soundtrack by Hoofus (who shared a cassette with IX Tab in record label Front & Follow's Blow series of releases) that quite frankly made my hair stand on end, the trailer evokes an enchanting flipside of the folkloric atmosphere that I expect I've been looking for in films, television etc all throughout A Year In The Country.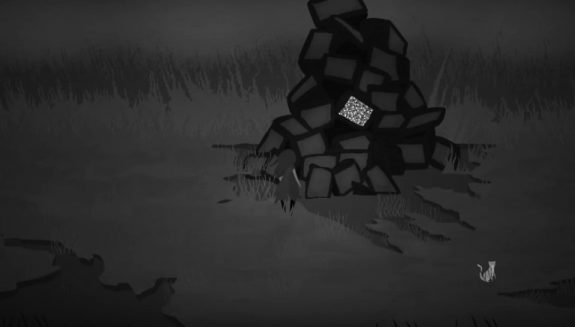 I didn't expect to accidentally find it via a computer game.
And more than that, although I'm not any kind of up-to-date expert on such things, this is one of the first times that I've seen a computer game that feels genuinely personal, to be telling a personal emotional tale in the way that films or television can do.
And without the flash-bang-whallop factor of much of modern gaming.
The mechanics of the game seem in part like an evolution of the old text based adventure games from a fair few decades ago, which also adds to the appeal for me.
On that Blow cassette, one of the Hoofus tracks was called Edgeland Industries.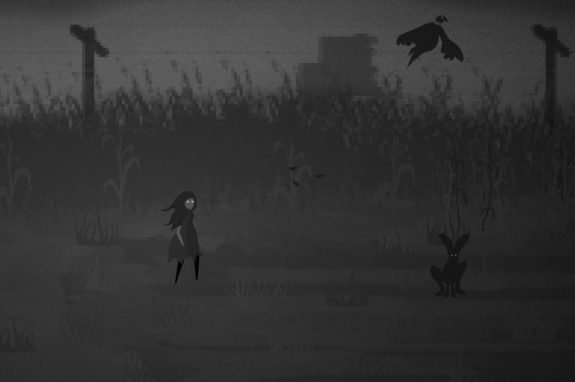 And when I delved a bit further I discovered that Edgelands was created by Andre Bosman, who is also responsible for Hoofus.
In an interview he says of the game:
"The inspirations and ideas behind my music are very similar to the sorts of themes I'm exploring in The Edgelands (such as uncanny beauty, rural hinterlands). In many ways it feels like Hoofus – The Game… As well as being a musician I also have a background in graphic design, and it feels like all this different creative strands I've been following now have a place where they can all work together to make something interesting."
That intertwining of different layers and mediums is one of the aspects of Edgelands that makes it so intriguing…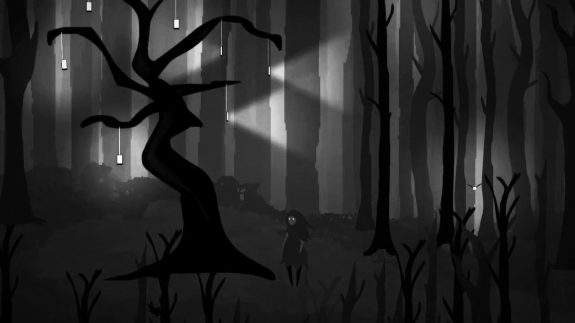 And to the question "You also talked about 'psychogeographical folk tales' – what are they then?" he says:
"Tapping into the sense of overwhelming feelings that being in a particular landscape can give you, and exploring the idea that these feelings are related to some intangible forces that are deeply rooted in that landscape. And then taking that further by imagining the sorts of folk stories that might have arisen because of how it feels to walk in a particular wood at night. And then taking it a bit further still by imagining that somebody builds a fancy restaurant or a hat factory in that wood, and what sort of atmosphere that would have, and how the intangible forces would integrate with the modern occupants, and what sort of modern occupants would feel comfortable in that situation… and then turning that into yet more folk tales. Ambiguous magical stories based on ambiguous magical feelings in the landscape caused by ambiguous magical forces."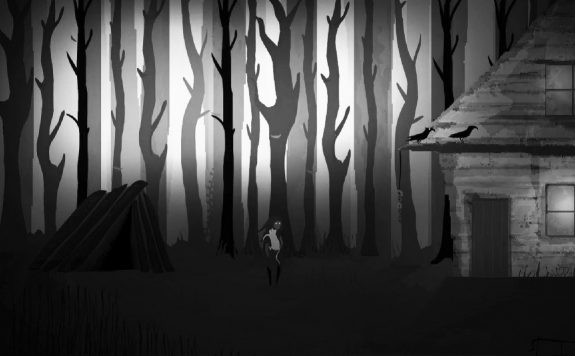 On the Marshlight website the game is described as:
"The Edgelands is an atmospheric adventure set in the present day, based on real and imagined folklore.
Beginning in a house in the forgotten rural backwoods beyond the City, you soon find yourself exploring an uncanny rustic twilight landscape in which familiar rural landmarks overlap with otherworldly occurrences, creating a dream-like blurring of the ordinary and the supernatural.
The Edgelands is focused on exploration and atmosphere, not brain-taxing puzzles and inventory juggling. It is a sedate and eerie experience, with an ambiguous narrative designed to enhance the mood of dusky ramblings in mysterious places where urban and rural environments overlap."
Interest piqued, as they say. Definitely something for further investigation.
(File Post Under: Cathode Ray & Cinematic Explorations, Radiowave Resonations & Audiological Investigations. Sub-section: Psychogeographic Folkloric Gaming)

Audio Visual Transmission Guide:
The Edgelands Trailer
The Edgelands Teaser Trailer
An Interview with Andre Rosman on Edgelands
Edgelands at Marshlight Software
The Hoofus Edgelands soundtrack at Bandcamp
Loomings from the trailer's soundtrack
Blow Volume 1 at Front & Follow
A Year In The Country Broadcasts & Wanderings:
Day #115/365: Edward Chell's Soft Estates – documents of autobahn edgelands
Day #160/365: Edgelands Report Documents; Cases #1a (return), #2a-5a.