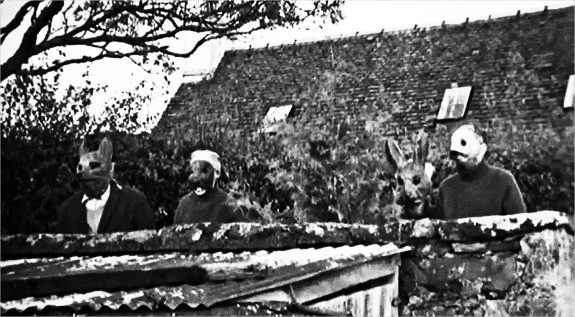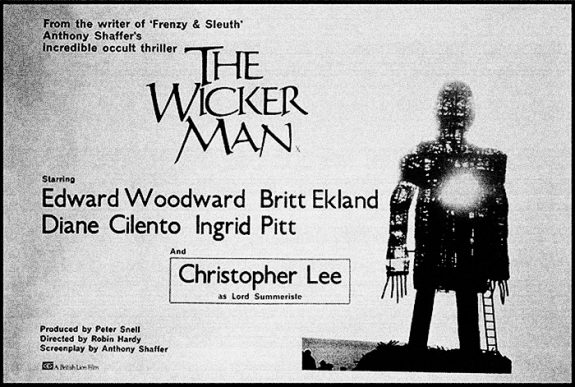 "Folk horror is a loosely defined genre of fictional works which create an alternative, flipside view of the landscape and pastoralism; these works draw from and/or are frequently set in the landscape, creating unsettled and unsettling tales, in contrast to more bucolic representations of the countryside as a place of calm and restful escape.
They may tell stories of the patterns underneath the plough, may include elements of a more hauntological nature rather than being purely rurally based and can take in the hidden, layered histories and atmospheres within places.
There is often a sense of their inhabitants living in, or becoming isolated from, the wider world, allowing moral beliefs to become untethered from the dominant norms and allowing the space for ritualistic, occult, supernatural or preternatural events, actions and consequences to occur.
As a phrase, "folk horror" conjures images of a trio of British films released between 1968 and 1973; Witchfinder General (1968), The Blood on Satan's Claw (1971) and The Wicker Man (1973).
Looking back today such films could be seen as a result or offshoot of there being, at the time of their production, a growing interest in folk music and culture, which was accompanied by a romantic sense of wishing to return to and embrace simpler and more natural or rural ways of living.
However rather than being an expression of such inclinations and idyllic bucolia, folk horror's often bleak nihilistic nature and stories seem to be more an expression of the souring of related dreams and yearnings: a rural/folk reflected curdling of 1960s utopian optimism as it entered the 1970s."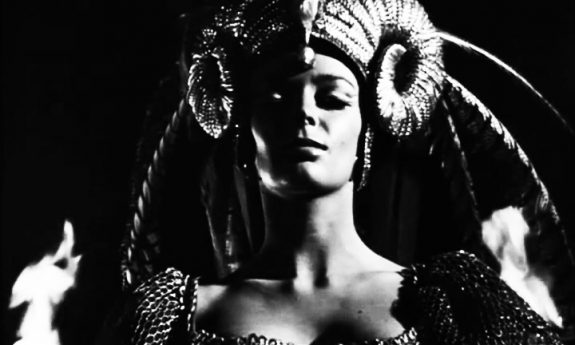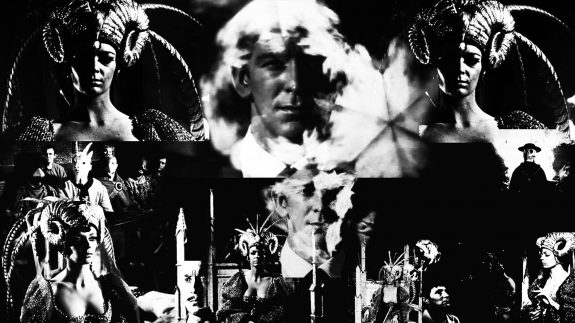 "…both Witchfinder General and The Blood on Satan's Claw featured Tony Tenser as their executive producer… films which could be seen to have their roots and onscreen expression in both the more art inclinations of their directors (Michael Reeves and Piers Haggard respectively) and the exploitation aspects of their producer Tony Tenser.
Although over time critical appreciation has tended to tip more towards the art side of things, without both sides of this coin one could debate whether these films would have existed or have come to be such resonant cultural artifacts…
Tony Tenser, with his exploitation sensibilities, seems to have been partly responsible for a considerable portion of the late 1960s/early 1970s arrival of folk horror as he was also executive producer on Curse of the Crimson Altar (1968), which deals with some of the themes of folk horror (a rural setting, connections to the old beliefs and magic).
This film is particularly memorable in its conjuring up of phantasmagorical occult scenes, which are made all the more striking by a film-stealing Barbara Steele as Lavina Morley, Black Witch of Greymarsh, who is dressed in striking, opulent and almost surreal folkloric garb, including a behorned headdress.
She serves as mistress of the film's woozily transgressive dreamlike ritual ceremonies, helping create almost a film within a film…"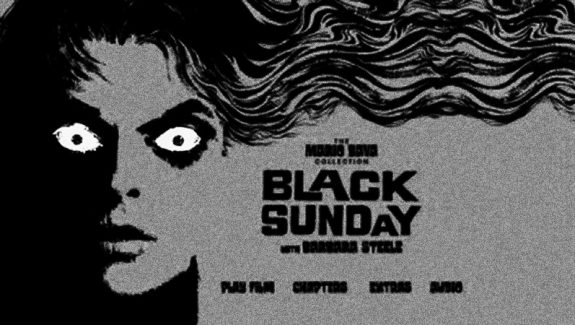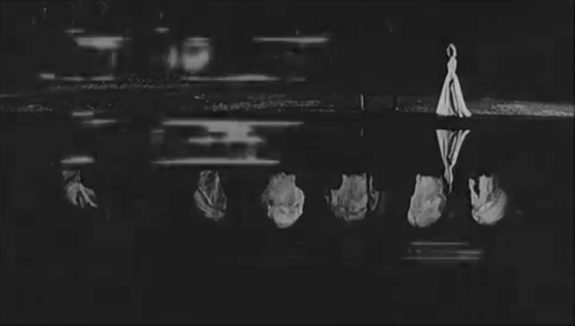 "The late 1960s to around the mid 1970s was the main era for the production of the initial, classic examples of film and television that have come to be known as folk horror.
However, in terms of cinematic forebears, around 1960 there was a small grouping of horror and/or supernatural films which could be seen as being part of a lineage that would one day become or bring about what is known as folk horror.
These include Mario Bava's Black Sunday from 1960, also starring Barbara Steele, Jack Clayton's The Innocents from 1961 and Roger Vadim's Et Mourir De Plaisir (or Blood and Roses to use its American title) from 1960.
Their tone and expression varies from the classic black and white gothic and grotesque horror of Black Sunday to the almost decadent aristocratic Technicolor sensuality of Et Mourir de Plaisir via the repressed supernatural hauntings amongst the reeds and willows of the British countryside in The Innocents."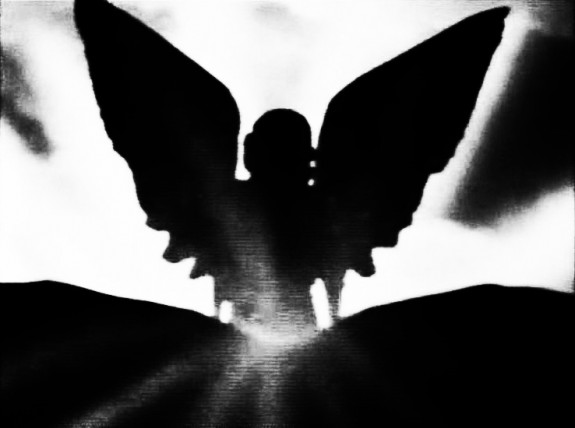 "On British television a number of series and plays were produced around a roughly similar period to The Wicker Man, The Blood on Satan's Claw and Witchfinder General, which could to varying degrees be connected to the phrase folk horror.
Such programmes could include the work of Nigel Kneale such as the pre-hauntological investigations of The Stone Tape (1972) and the nature terrors and conflicts of The Beasts (1976) and other notable series including the made-for-children but curiously disquieting likes of The Owl Service (1968) and Children of the Stones (1977).
Alongside which the BBC's Ghost Stories for Christmas, which often adapted M.R. James fiction, such as Whistle and I'll Come to You (1968), The Ash Tree (1975) and Play for Today broadcasts including Robin Redbreast (1970) and Penda's Fen (1974), contain many of the themes of folk horror; landscape-set tales of the supernatural, the persecution of those who practice the old ways, the flipside and undercurrents of the land/history, rural isolation and sacrifice.
You could also cast the net wider and include the Czech New Wave fantasia of Valerie and her Week of Wonders (1970) and the high-fashion fairytale-gone-rotten in the woods of Italian-made Queens of Evil (1970)."


"When A Year In The Country began in 2014, now-disappeared websites such as Folk Horror Review, which intermittently posted about such films and television as those mentioned above, felt like still fairly off the beaten track places: a wandering through the briars and undergrowth of a not overly harvested eldritch rural cultural landscape. This has changed somewhat in recent years.
While not quite yet an overtly mainstream genre name, as an example of how embedded folk horror has become as a descriptive phrase and cultural strand, if you should type it into a search engine then many millions of results will be returned.
Alongside which, a focal point of interest such as the website and social media group Folk Horror Revival has an online following which at the point of writing numbered in five figures, and in 2016 hosted its Otherworldly event at The British Museum.
Folk horror has also become a legitimate area of academic research as shown by conferences/events such as The Alchemical Landscape and A Fiend in the Furrows, which have concentrated on associated areas of study, accompanied by screenings of related film and television."
"In wider culture elements and influences of folk horror can be found in a number of areas and projects.
This is particularly so within music, including the sometimes Midwich-ian or Nigel Kneale-esque parallel worlds of Ghost Box Records and projects such as The Book of the Lost (2014) and Tales from the Black Meadow (2013), which alongside other elements featured music intended to accompany imagined, layered backstories which draw from the tropes of folk horror.
A song such as She Rocola's "Burn The Witch" (released in 2014 by A Year In The Country) and its glacial, haunting tale of love and persecution could well be a soundtrack to a lost classic British folk horror film: one which may have accompanied the canonic trio of such things back when."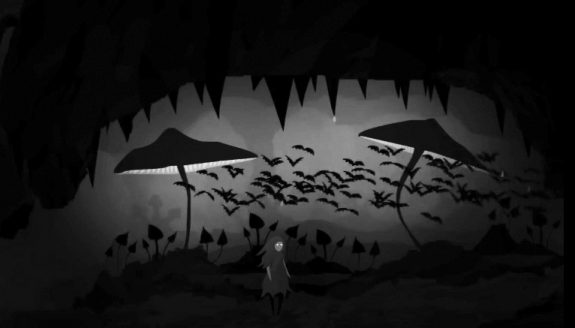 "While the Marshlight Software computer game Edgelands (2017) takes folk horror themes into interactive realms and is described as a psychogeographical folk tale:
"Magic and folklore… entangle the modern world… in an uncanny rustic adventure… you soon find yourself exploring an uncanny rustic twilight landscape in which familiar rural landmarks overlap with otherworldly occurrences, creating a dream-like blurring of the ordinary and the supernatural.""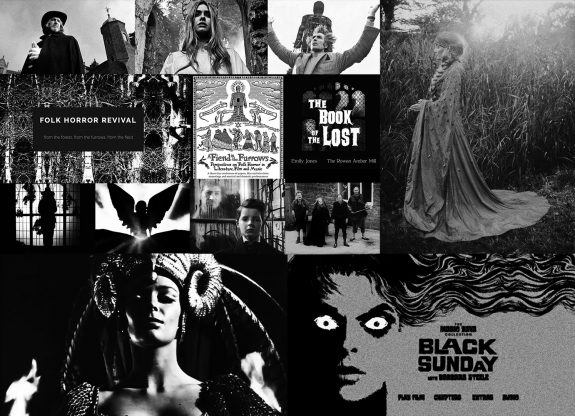 "Over the years from but a few seedlings, folk horror as a cultural strand has created ever growing reverberations that are still being felt throughout culture and indeed which may now only be truly flowering and finding fully fertile ground."