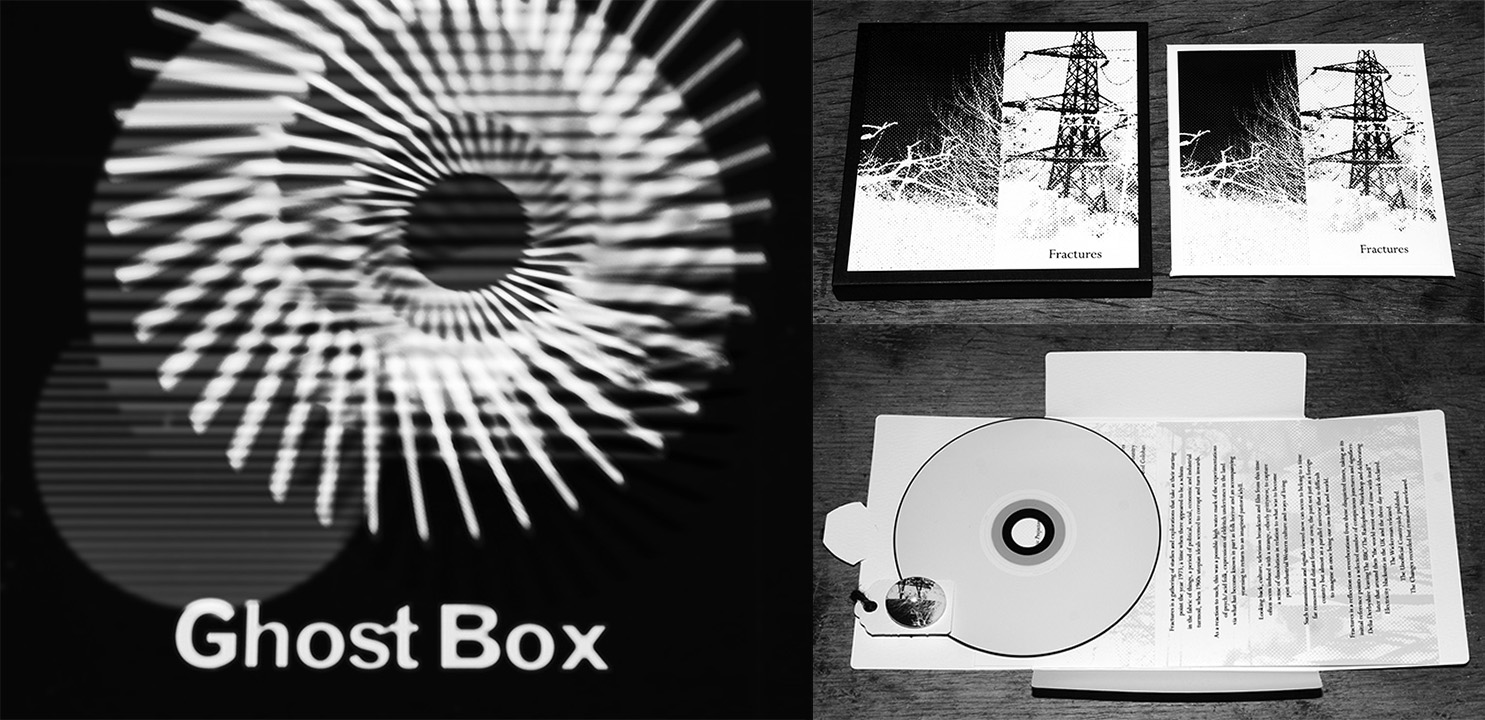 Following on from The Quietened Village's visits around those parts, Fractures is now available amongst rather fine company at The Ghost Box Records Guest Shop.
"The compilation is themed around the notion that the year 1973 was a cultural and psychic tipping point. Contributors include…
Circle/Temple, Sproatly Smith, Keith Seatman, Listening Center, The British Space Group, The Hare And The Moon ft Alaska/Michael Begg, Time Attendant, The Rowan Amber Mill, A Year In The Country and David Colohan."

In an intertwined manner, it can also be found amongst the pages and notifications of The Belbury Parish Magazine.
Tip of the hat once again to Mr Jim Jupp.