"From around 1980 to the mid-1980s there were a fair number of music singles released which explored and/or protested against the threat of nuclear war, and which made it to the higher ends of the official national British music sales chart.
Because of the high profile nature of the music charts in the UK at the time, this placing meant that such records were a large part of the national conversation and consciousness and also that they may have sold hundreds of thousands, or more, physical singles. The commercial success of some of these records is highlighted by the list below, which shows the UK chart positions of singles that dealt with such apocalyptic themes:
Blondie – "Atomic" (1980): No. 1
Nena – "99 Red Balloons" (1983): No. 1
OMD – "Enola Gay" (1980): No. 8
The Pirahnas – "Tom Hark" (1980): No. 6
Jona Lewie – "Stop the Cavalry" (1982): No. 3
Frankie Goes To Hollywood – "Two Tribes" (1984): No. 1
Nik Kershaw – "I Won't Let the Sun Go Down on Me" (1984): No. 2
Strawberry Switchblade – "Since Yesterday" (1984): No. 5
Ultravox – "Dancing with Tears in My Eyes" (1984): No. 3
Musically these end of days pop songs took in a variety of styles and aesthetics, including the catchy, bouncy earworm nature of Nena's "99 Red Balloons" and The Piranhas "Tom Hark", or the equally singalong-able but slightly melancholic pop of Strawberry Switchblade's "Since Yesterday"."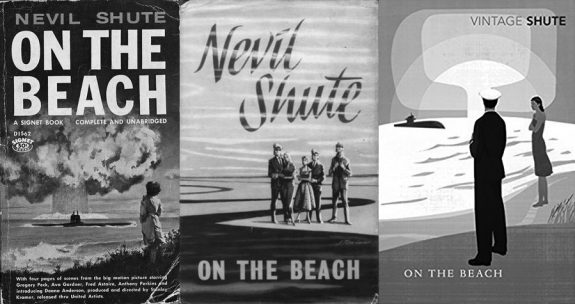 "The cinematically dramatic "Dancing with Tears in My Eyes" was a song based on Nevil Shute's 1957 novel On the Beach, which told the story of how people planned to live through the end of times brought about via wind carried fallout in a country that has avoided the main devastating nuclear attack."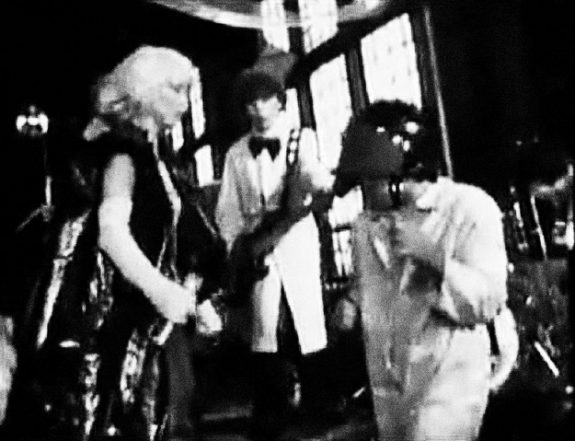 "Blondie's "Atomic" took a lyrically minimal almost abstract approach to the theme, one that invokes dramatic dread and glamour, accompanied by a post-apocalyptic disco video and mushroom cloud single cover…
The background to the release of the above records in 1980-84 was that this was one of the heightened points of the Cold War and a reaction to an international defence policy that seemed to "subscribe to the point of view that the more dangerous we make the world, the safer we are"."
"(In an episode of the documentary series Trailblazers) Trevor Horn, who was the producer of Frankie Goes To Hollywood's Two Tribes and the co-owner of their record label ZTT, talks about the Civil Defence voiceover parts of the single.
Apparently it went something like this:
Paul Morley (who was loosely and variously the philosophiser, organiser and provocateur behind ZTT) had a bootleg of the UK Government's Civil Defence Protect and Survive information films.
These were intended for television broadcast in advance of a nuclear attack on the UK.
They utilised animation to instruct the public on how to build DIY shelters in your home, deal with fallout, identify what different warning siren patterns indicated and so forth…
At the time of Two Tribe's recording these films were classified, although today they are freely available on well known commercial internet video platforms and can be bought on DVD.
With their classified status in mind, rather than steal or sample the voiceovers from them, they hired Patrick Allen who had recorded them for the actual government broadcasts.
Around then he was a nationally-known figure as he also did well known television commercials such as for Barratt Homes, so his use in these films was possibly intended by the authorities as a way of providing a reassuring voice.
It cost ZTT around £1000 to hire him: a figure which seems low now."
"…the pop charts could also include the likes of Kate Bush's single "Breathing" from 1980.
While this did not quite reach the Top 10 (peaking at No.16, although the album it featured on went to number one) it took as its subject matter the decidedly non-mainstream theme of a mother worried about passing the fallout from a nuclear explosion to her unborn child.
Alongside which, further breaking from the conventions of what may be expected in a commercially successful pop song, it features an extended unsettling, drifting spoken word passage that describes in a scientific or documentary manner the characteristics of a flash from a nuclear explosion."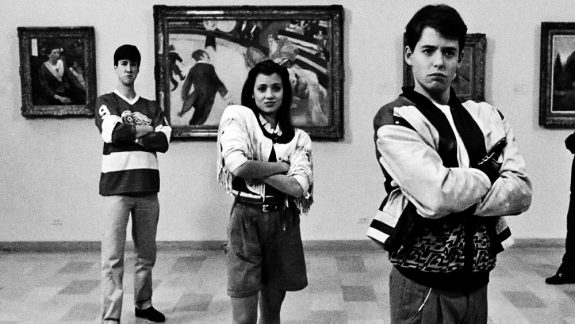 "It was not just within the realms of mainstream pop music that such apocalyptic themes were explored with resounding commercial success around the early to mid-1980s.
The film WarGames, released in 1983, focused on themes connected to worries about Cold War nuclear armament computer based control systems gone awry and was that year's fifth highest grossing film in the USA.
It was largely aimed at a young adult or teenage audience and it shares some aspects, tropes and archetypes with classic John Hughes and other similar teen comedies and dramas from around that time. However this is not so much about being a geek and an outsider and maybe getting the girl, this is about being a geek and an outsider and getting the girl but to a background of computer hacking and apocalyptic mutually assured destruction via superpower conflict caused in part by that hacking.
It does not just share some aspects and tropes with those John Hughes comedies, it also shares a main actor in Matthew Broderick, who played the loveable goof-about seize-the-day-er in the 1986 film Ferris Bueller's Day Off, which Hughes wrote."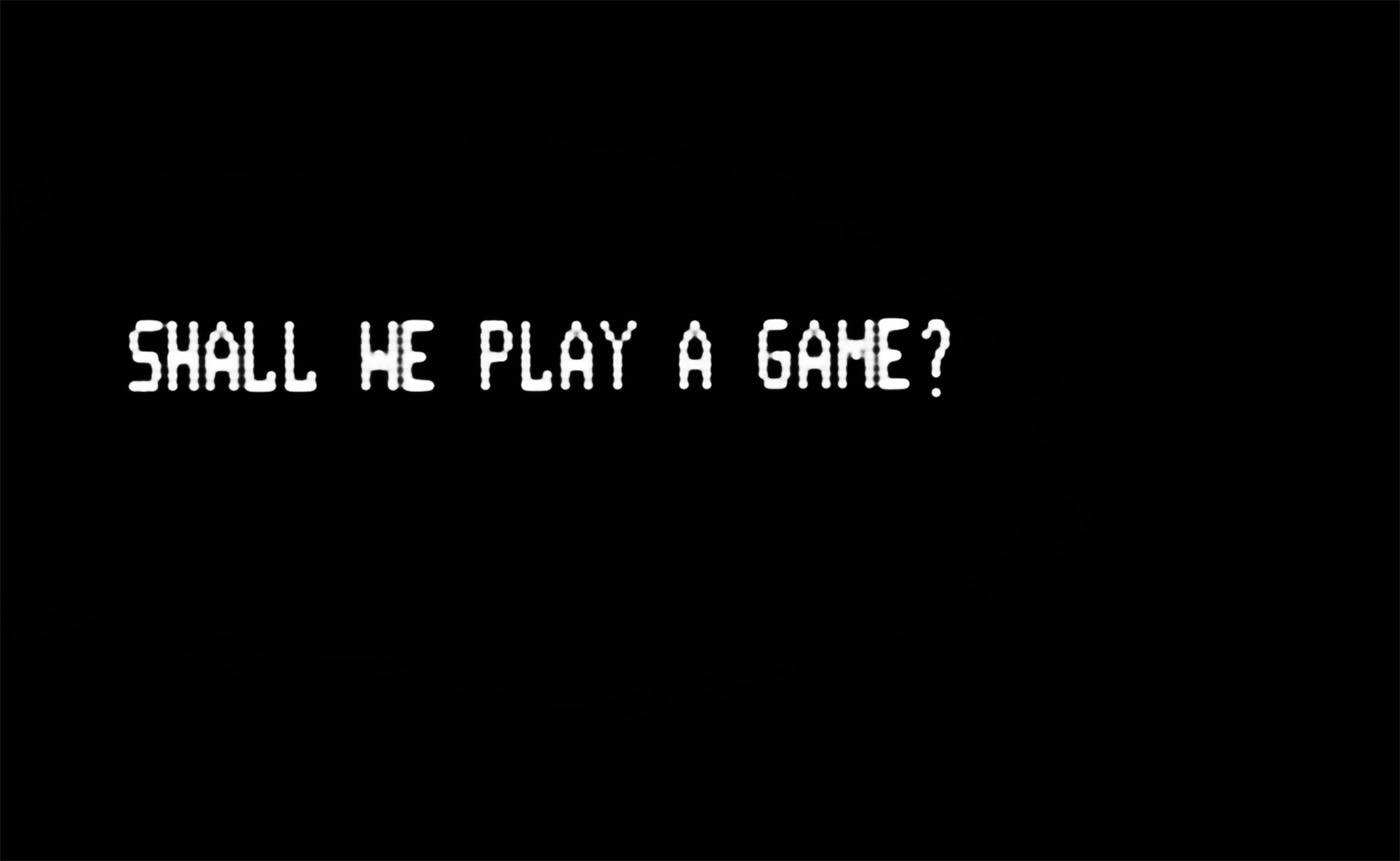 "The characters played by Matthew Broderick in both films share the same resourceful computer hacking skills that enable him to outstep and outsmart the systems created by adults.
In Ferris Bueller he changes his number of absent days on the school computer.
While in WarGames he changes his grades via the school computer but also almost instigates worldwide destruction and conflict when he hacks a defence computer, which is in charge of planning and launching a US attack against its enemies.
Broderick's character is looking for the new unreleased games of a home computer game company when he connects via the modem and computer in his bedroom to this defence computer.
The computer begins playing a simulation of those possible attacks but cannot distinguish between games or reality and thinks that to win it must literally carry out and launch an attack in the real world."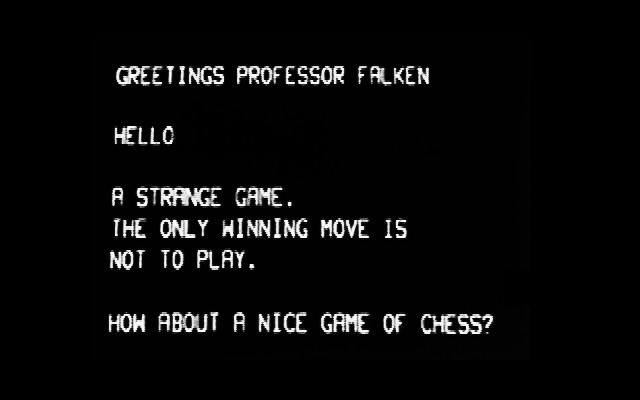 "Alongside worries about nuclear conflict, another period curio aspect of (Wargames) is the seeming omnipotence of the young hacker and his ability to do more or less anything and to break into any system from his normal family home.
This ties in with a period media obsession with the hacker as part of a lineage of youthful folk devils.
In previous eras such folk devils included the likes of the much more easily identifiable biker or hippy who generally adopted and dressed in styles which were markedly differently from the mainstream, whereas the hacker was considered threatening in part because of their potential relative visual and stylistic normality and hence anonymity."
"There seems to be an ongoing theme of young adult fiction and films dealing with dystopian and/or apocalyptic scenarios.
The 2008 onwards The Hunger Games book and film series is a more contemporary example of this and has been notably commercially successful, while John Christopher's 1960s book trilogy and its accompanying 1980s television series The Tripods trod related ground.
What is different with Wargames is that it does not imagine a future fantasy despotism or alien invasion which is brought down by resourceful teenagers but rather the apocalyptic threat it reflects on was very real and present in the world and popular consciousness.
However, in line with those other fictions, Wargames also seems to have at its core a form of wish fulfilment or empowerment of the teenager as the one who will save the day, who will beat the evil power or who has the right-headed way of looking at things rather than the pigheaded (or sometimes more or less absent) adults."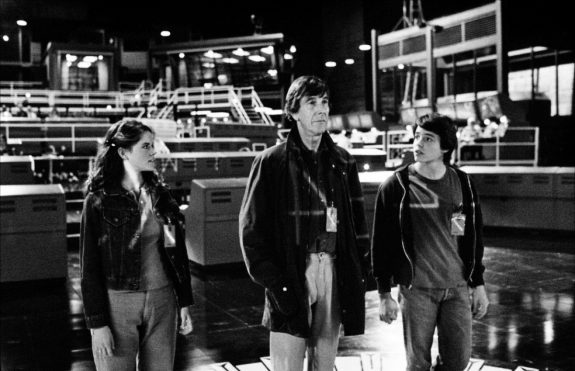 "Wargames has been described as "popcorn friviolity", which would seem to imply that it is just escapist, throwaway fun that sat alongside other such escapist, throwaway fun of the time.
Such ways of seeing things are possibly part of cultural reviewing and consideration whereby it can be hard to admit to "worthy" work or that which deals with serious issues as also being the f(un) word.
Wargames is fun, a thoroughly enjoyable and entertaining film but it does also fundamentally deal with one of the serious issues of its day. It, along with the earlier mentioned apocalyptic pop protest songs, shows that teen or youth-orientated commercially successful entertainment and explorations of a serious controversial real world subject or debate are not necessarily mutually exclusive states."
Online images to accompany Chapter 13 of the A Year In The Country: Wandering Through Spectral Fields book, alongside some text extracts from the chapter:
Details of the A Year In The Country: Wandering Through Spectral Fields book and the collection of its accompanying online images can be found at the Book's Page, which will be added to throughout the year.