"Virginia Astley's 1983 album From Gardens Where We Feel Secure is the very definition of bucolic and is an album which summates England's pastoral, Edenic dreams, albeit with subtly melancholic and unsettled undercurrents.
It is a largely piano and woodwind-led melodic record, which is accompanied throughout by the sounds of the countryside and blissful repose: birdsong, lambs, church bells and rowing on the river."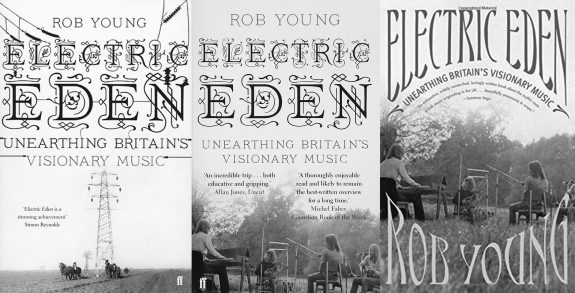 "It features in Rob Young's Electric Eden, the final "Poly Albion" section, in the chapter "Towards the Unknown Region", where he considers the more outerlying areas of the music and culture which has sprung forth from the likes of hauntology and an otherly, spectral take on pastoralism.
In this section when describing From Gardens Where We Feel Secure he begins by saying that it "does not go anywhere", in presumably an attempt to show the album's ambient, non-formal song structure."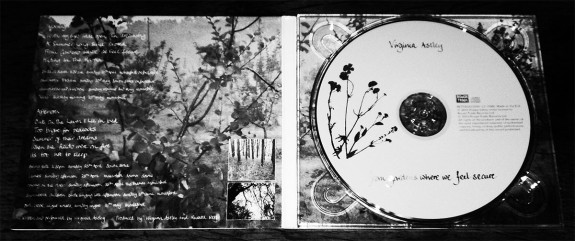 "It is an interesting choice of phrase as it also suggests how the English can sometimes hanker after unchanged, unending idylls where the gates can be locked, allowing rest, slumber and dreaming, with the rambunctious march of progress safely held at bay even if just for a moment. Although the album is largely a suite of music which invokes such an Albionic Arcadia, conjuring up lives spent in timeless English villages, it is not merely a chocolate box or twee reverie, as it also contains a sense that there is a flipside to those dreams: that the nightmare may well intrude on the secure Eden."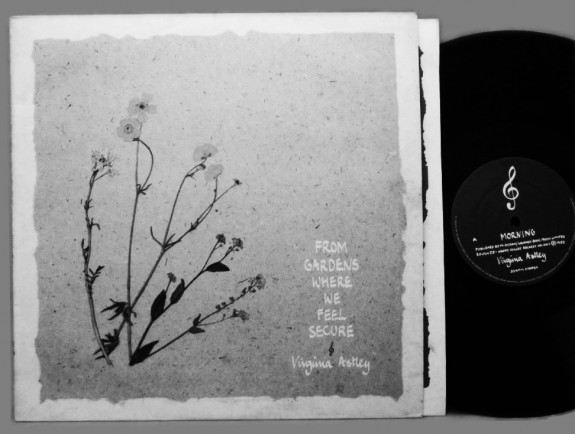 "The record distantly wanders some of the same fields as the outer regions of an alternative landscape which can be found in say the film The Wicker Man (1973) or some psych/acid folk music but here while the sense of an idyllic rural Eden has an otherly quality it is not overt: more it is a form of wistful nostalgia or reverie, even where such aspects are most present on When the Fields Were on Fire."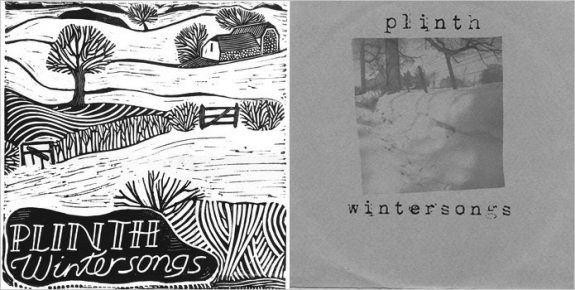 "Such views of the landscape which are both bucolic but also quietly, subtly travel through its flipside can be found on the 1999 album Wintersongs by Plinth, which was made by Michael Tanner with Steven Dacosta, accompanied by Nicholas Palmer and Julian Poidevin…
In a similar manner to From Gardens Where We Feel Secure it creates a soundtrack for the landscape: one that is in parts gently melancholic but also gently magical and on a track like "Bracken" it almost feels like a walking companion for Virginia Astley's album in its melodic, looping and minimal exploration of a bucolic atmosphere.
However, as with From Gardens Where We Feel Secure this is not a twee trip through the land; while at times it may be a journey amongst a certain kind of pastoral reverie there is also something else going on amongst the hills and trees.
There is heartbreak in the pathways of its songs at points and the quiet melody and refrain of "Hearth" makes the mind wander towards losses along the byways of life."
"Walking and exploring amongst similar territories is Sharron Kraus' 2013 album Pilgrim Chants & Pastoral Trails.
In the text that she wrote to accompany it there is a sense of her discovering and rediscovering the land as she had begun to live in or visit the Welsh countryside, exploring her surroundings and unlocking some kind of underlying magic or enchantment to the landscape…"
"A phrase which springs to mind when listening to Pilgrim Chants & Pastoral Tales and its bonus disc Night Mare was "these are lullabies for the land" and in many ways they do literally feel similar to or have a lullaby-like effect, as they contain a dreamlike quality that is rooted in the land but is also a journey through its hidden undercurrents and tales.
This is music which also literally soundtracks the landscape where it was made, utilising field recordings captured along the way; the sound of birds, streams, waterfalls, animals, the wind and jet planes which were recorded on Sharron Kraus' explorations."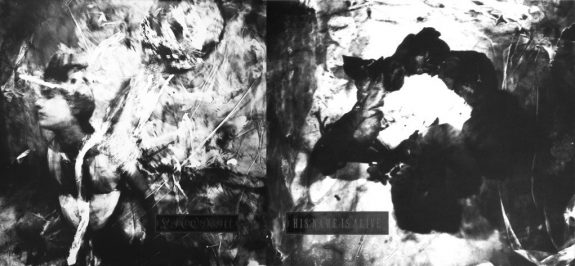 "Pilgrim Chants & Pastoral Trails is beautifully packaged; it was released in a very limited edition by Second Language Music and designed by Martin Masai Andersen/Andersen M Studio and it feels like a precious artifact: one which you want to pick up carefully and gently.
The album was presented as a small book-sized gatefold, with the packaging and the gently transformed nature and landscape photography (which in its textural qualities recalls the 23 Envelope work of Vaughan Oliver and Nigel Grierson for 4AD records), capturing the beauty and grace of the land through which Sharron Kraus travelled and in which she worked."
Online images to accompany Chapter 49 of the A Year In The Country: Wandering Through Spectral Fields book, alongside some text extracts from the chapter:
Details of the A Year In The Country: Wandering Through Spectral Fields book and the collection of its accompanying online images can be found at the Book's Page, which will be added to throughout the year.