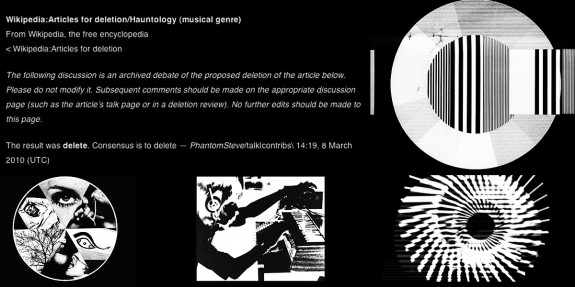 "Although it is hard to precisely define what hauntology is, it has become a way of identifying particular strands of music and cultural tendencies. As a cultural form it is fluid, loose and not strictly delineated but below are some of the recurring themes and characteristics of hauntological work:
1) Music and culture that draws from and examines a sense of loss of a post war utopian, progressive, modernist future that was never quite reached.
2) A tendency to see some kind of unsettledness and hidden layers of meaning in public information films, TV idents and "a bit too scary and odd for children though that is who they were aimed at" television programmes from the late 1960s to about 1980, which include the likes of The Owl Service (1968), Children of the Stones (1977) and The Changes (1975).
3) Graphic design and a particular kind of often analogue synthesised music that references and reinterprets some forms of older library music, educational materials and the work of the BBC Radiophonic Workshop, often focusing on the period from around 1969 to 1979 and related culture which is generally of British origin.
4) A re-imagining and misremembering of the above and other sources into forms of music and culture that seem familiar, comforting and also often unsettling and not a little eerie, creating a sense of work that is haunted by spectres of its and our cultural past, to loosely paraphrase philosopher Jacques Derrida.
5) The drawing together and utilising of the above elements to conjure a sense of a parallel, imagined, often strange or Midwich-ian Britain."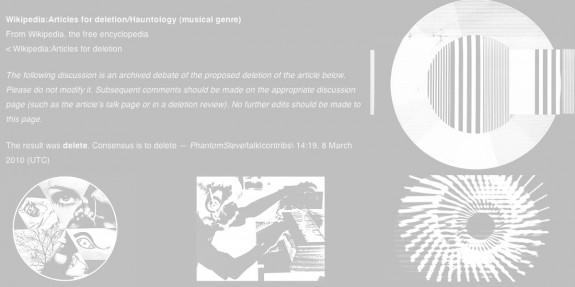 "For a while the phrase hauntology when used to refer to a genre of music had been deleted on Wikipedia.
As author Simon Reynolds – who as just mentioned was, along with Mark Fisher, one of the first people to use the phrase hauntology in relation to such culture – points out, those doing the deleting have taken a fair few steps to make sure their own comments on Wikipedia are not deleted or modified. "Do as I say and not as I do" as it were.
Just as with deletion via consensus, a larger mass of consensus does not necessarily mean something is correct, but typing the word "hauntology" alongside "music" into a search engine at the time of writing brought up 170,000 pages to look at, while "hauntology music genre" returned over 50,000 results.
That would tend to imply that there is not a "consensus to delete" in the wider world, or at the very least there is a "consensus to discuss, explore, consider, create and debate".
So, maybe rather than deleting the whole notion, making the debate around whether hauntology exists part of its page would have been a more reasonable or culturally democratic thing to do."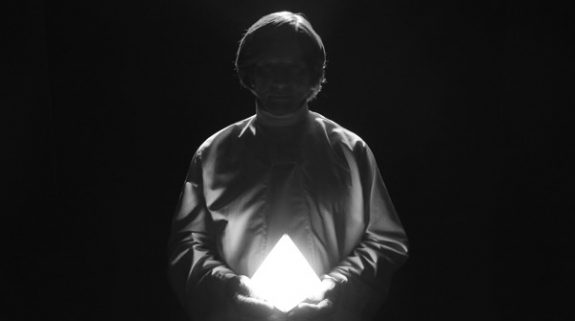 "The creation of work which conjures a parallel world via a misremembered past need not necessarily draw purely from one particular period or set of cultural reference points, as has often been the case with hauntological work but rather that concept and process could be used as a general framework to also explore other eras and cultural areas.
To a certain degree this has been the case in the earlier mentioned hypnagogic pop, which draws more from the 1980s period and related culture and Italian Occult Psychedelia which focuses on non-British culture and Pye Corner Audio, who Ghost Box Records have released recordings by, appears to also extend the hauntological palette to incorporate a more 1980s VHS-esque aspect…
…while a film such as Beyond the Black Rainbow (2010) could be seen as a form of hauntological work in its creation of a parallel world that creates a "Reagan era fever dream"."
Online images to accompany Chapter 3 of the A Year In The Country: Wandering Through Spectral Fields book, alongside some text extracts from the chapter:
Details of the book and the collection of its accompanying online images can be found at the Book's Page, which will be added to throughout the year.