File under: Trails and Influences:
Touchstones. Case #21/52.
I think I first came across this song a few years ago when I was first properly discovering and exploring the fringes of folk music after hearing the Gather In The Mushrooms compilation and it's on and off haunted me since.
I've just set it to play and every hair is stood on end.
It's on the Ladies From The Canyon compilation and is just one of two songs that Jennie Pearl, then 15, ever wrote and recorded at the time. Many years later when she was asked why she had stopped writing songs she said "I had never heard anyone other than family members say anything good about any of them" which is just heartbreaking. It makes me wonder what might have been or arrived later if she'd kept recording or if just one person outside of her family had said "That's really good".
Because it is. It's really good. I know that sounds like a simplistic thing to say but it's just what I consider to be the case. It's a beautiful, simple and yes haunting song, one which makes me think it should be accompanying a subtly dark, quietly terrifying tale of cinematic alienation in the 1970s.
There's a lovely, sweet blog post about somebody who is/was Jennie Pearl's neighbour and accidentally discovered about her singing/this CD via Jennie's husband that really conveys a sense of genuine excitement and discovery at who is living next door to him and the first time he heard the song. You can read that here.
You can read the story of the reporter who tracked her down here.
Jennie Pearl's two recorded songs were originally released on the Peoria Folk Anthology Volume Three, which was initiated by Chuck Perrin. Read about him and that album here and here.
The Ladies From The Canyon compilation is an album of lost and/or often overlooked American female folk musicians, released by Wayfaring Strangers: "Each of these Wayfaring Strangers walk in the handmade aesthetic of lyrics scribbled into faded denim, of delicate movements captured and released". Read more here. I discovered it in amongst the racks, bricks and mortar of that now rare of creatures, the physical record shop. It was this one here.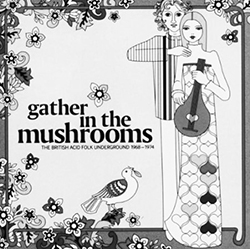 There seems to be something of a theme of "lost ladies of folk" in culture, whether it be the now more well-known such as Vashti Bunyan and Linda Perhacs or Gather In The Mushroom travellers Shelagh Macdonald and Judy Dyble. In part their stories and sometimes disappearances from music add more than a touch of interest and back story to their music but also in the cases of Maybe In Another Year, Morning Way by Judy Dyble/Trader Horne or Shelagh Macdonald's Liz's Song these are fine pieces of music in themselves, which would stand up with or without their lost and found stories.
(Photographs of Judy Dyble via Psychedelic Folkloristic. Always good to mention those particular ether fields. You can wander towards them at A Year In The Country at Day #36/365).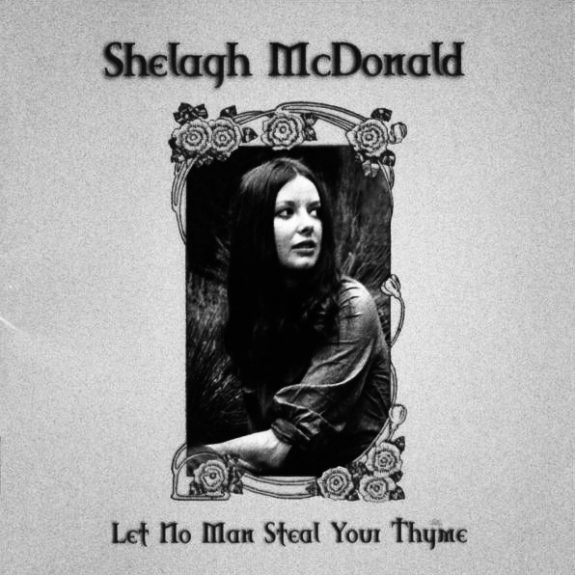 The Gather In The Mushrooms compilation was a very early starting point when I was heading on my way towards A Year In The Country. It is subtitled The British Acid Folk Underground 1968-1974 and is a fine collection of such things. Tip of the hat to Bob Stanley who put it together. You can read more about it at Day #3/365.