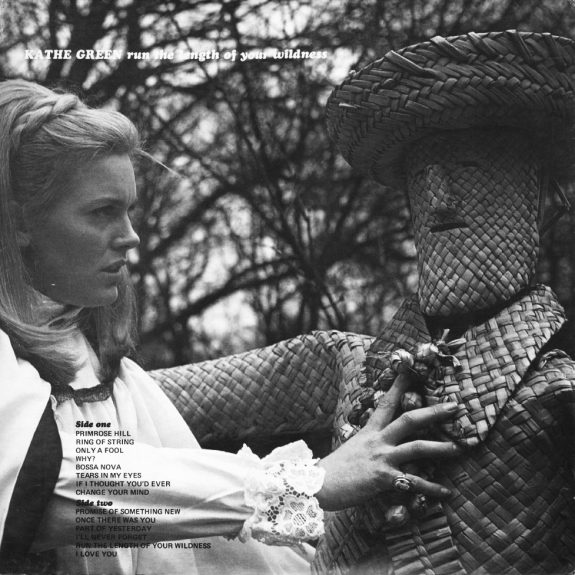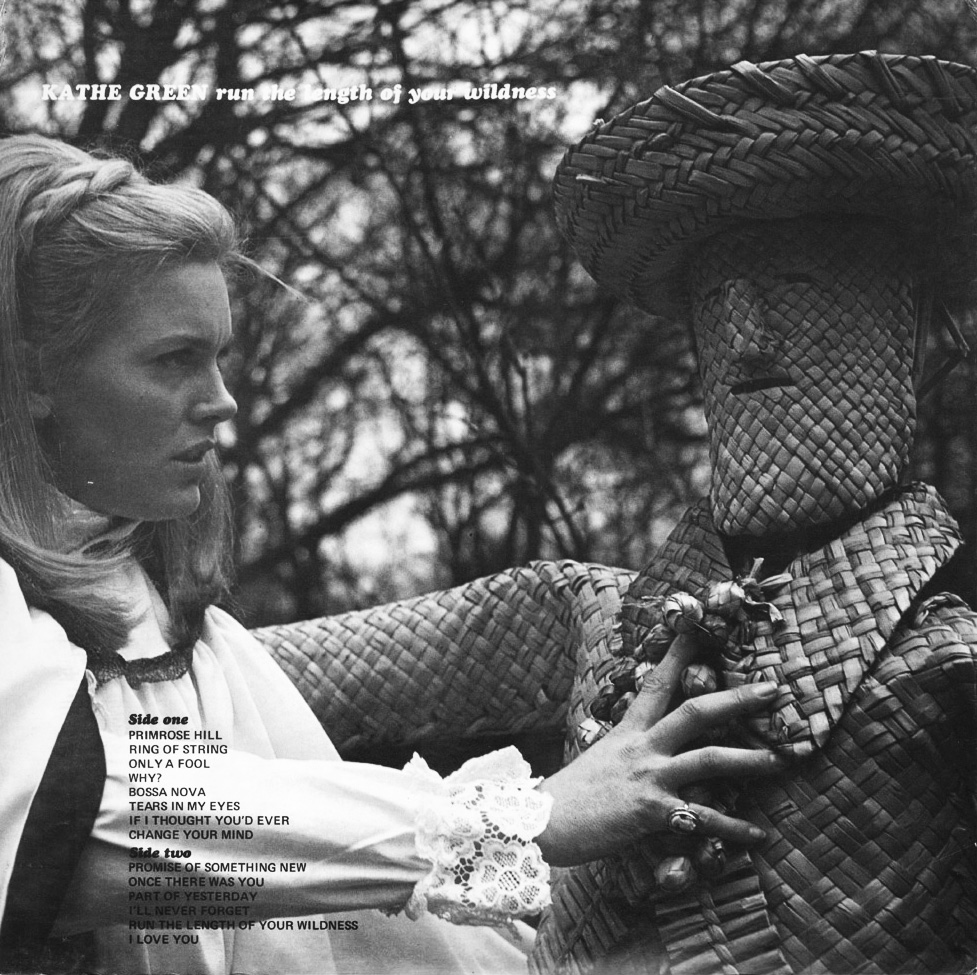 Well, in a mini-theme or genre of later 1960s albums that have covers that may well make you think that they will have quite a folk-ish leaning to them but that are in fact nearer to Swinging London (see also Dana Gillespie's Foolish Seasons)…
…Kathe Green's 1969 album Run The Length Of Your Wildness.
Strictly speaking this more puts me in mind of well done, classy, smooth, soundtrack-esque, orchestral radiogram pop.
The cooler sibling of Sandy Shaw maybe (although I'm rather fond of Sandy Shaw and I'm not saying she didn't have a certain dash to her)…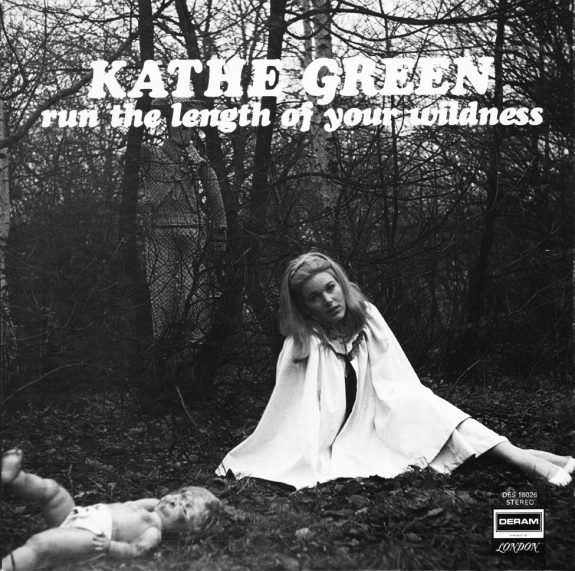 What on earth is going on in this cover? Mexican bandito folk art meets the forebear of folk horror maybe?
I'm not sure but it's genuinely unsettling.
I can't even begin to imagine the thought processes in the art direction meetings that arrived at these ideas, particularly considering the nature of the music on the album.
(File Post Under: Cathode Ray & Cinematic Explorations, Radiowave Resonations & Audiological Investigations)
Audio Visual Transmission Guide:
Kathe Green's Only A Fool (from Run The Length Of Your Wildness)