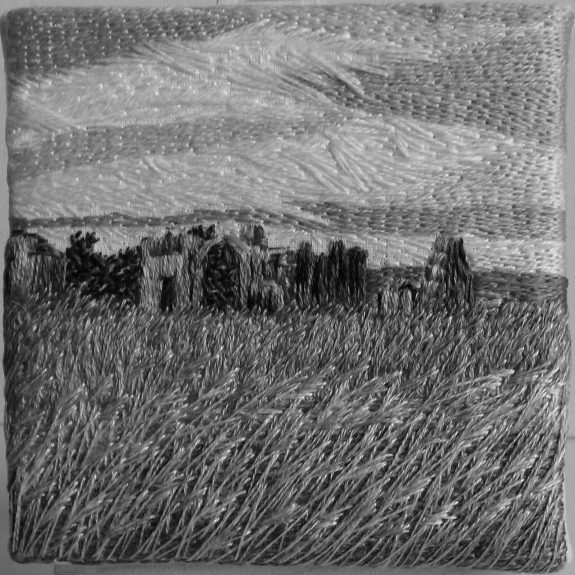 Although often at A Year In The Country I tend to wander through the underlying, sometimes unsettled flipside of bucolic and pastoral culture, I also like to take in the landscape as a place of beauty and escape, of rural pastures as places of calm and reflection.
Lucy Reid's textile art is a fine example of the more restful and reflective side of such things.
Ruins, country pathways under arches of trees, snow filled landscapes and harvests in the field are all captured via textiles and stitching, in a way that makes me think of a folk art take on 8-bit pixel representations – a relatively few stitches convey and capture a sense of spirit and place.
Lovely work indeed.
(File post under: Other Pathway Pointers And Markers)
Directions and Destinations: Lucy Reid's website.