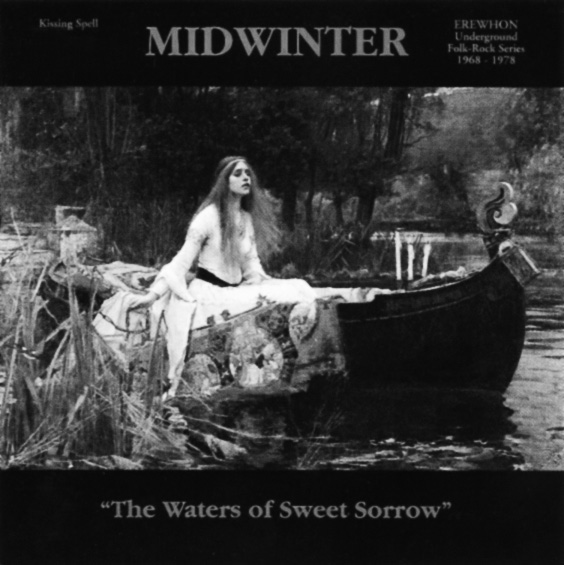 This is #2 in a series revisiting of some of the acid/psych, underground and/or privately pressed folk from the late 1960s to around the mid 1970s that I have repeatedly returned to during A Year In The Country and often that were also early touchstones and inspirations.
Midwinter's Skater is from the album The Waters Of Sweet Sorrow, which as far as I know did not have an official release when it was recorded in 1973 and was not officially released until 1993 by Erewhon/Kissing Spell as part of their "Underground Folk Rock Series 1968-1978).
The the band later evolved into Stone Angel, who released a privately pressed album in 1975 which became a highly thought of underground folk record).
The Skater is the first track on the compilation album Early Morning Hush, subtitled Notes From The UK UK Folk Underground 1969-1976, which was a collection of such things by Pete Wiggs (and is also a companion to his interconnectedly themed Gather In The Mushrooms).
When I start the song playing, the first few notes seem to announce the start of A Year In The Country and the song conjures some other parallel indefinable time and its folk music explorations.
Quite frankly it's lovely stuff.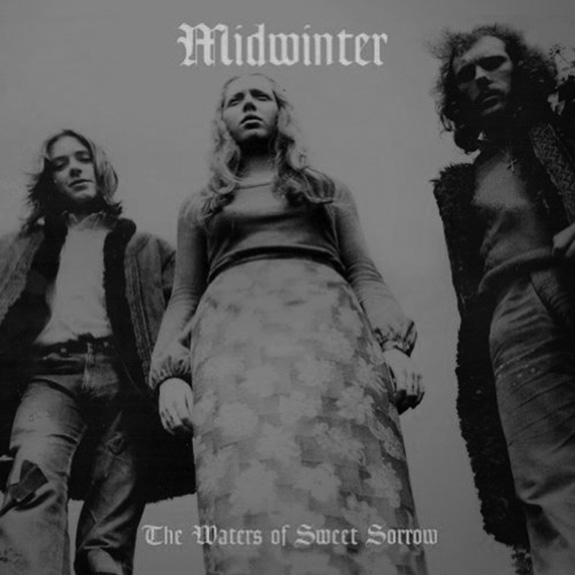 It has had various reissues over the years, most recently by Prog Temple in 2016 and unlike some other previously unavailable underground/privately pressed folk along these lines that has been reissued and sold out, you can still buy new copies on CD and vinyl at quite reasonable prices.
(File Under: Cathode Ray & Cinematic Explorations, Radiowave Resonations & Audiological Investigations)
AVT Guide listing: Midwinter's The Skater