File under: Trails and Influences. Other Pathways. Case #34/52.
It's already becoming almost hard to remember a time when almost all of cultural output and memory wasn't available at the touch of a button (or I suppose more strictly speaking often a swoosh and a tap in these modern times)…
For a good while now we have been able to hear the voices of dead men (to paraphrase Mr William Gibson) via recording technologies, without thinking that such capturings and passings through time were odd… increasingly we're now able to see and hear the strummings and playings and flickering imaginings of all people at all times in an increasingly atemporal manner carried via the pipes, strings and invisible waves of "modern day magic on a monthly tariff".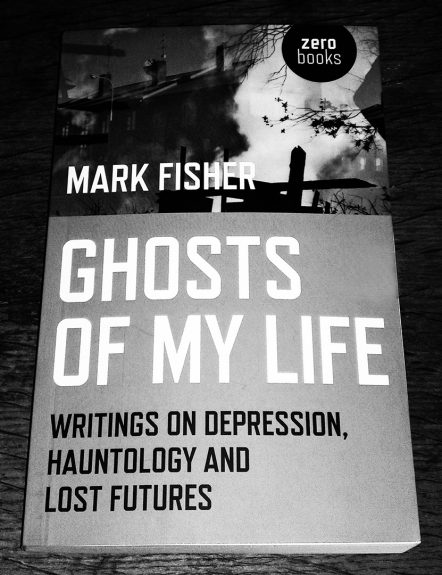 I'm wary of being "Bah, humbug, in my day it was all fields around here and you had to traipse, forage and seek out culture and that was part of the thrill" (which it was)… most developments in cultural recording and transmission have pros and cons (although I think that Mark Fisher's idea that we are experiencing the loss of loss itself to be quite intriguing and possibly something the implications of which have not yet been fully explored or contemplated)…
There are still some cultural items which remain curiously elusive, whether through a muddle of legal rights, considered lack of commercial viability all possibly via their guardians and gatekeepers still working on or thinking in terms of previous business and dissemination models of controlled and restricted distribution coupled with relatively expensive exclusively physical replication and large scale infrastructure dependent signal transmission processes…
Hmmm…
Anyway, once upon a time once the signals of a particular serialised story had gone on their journey through the air at a particular time and date, those stories were largely confined to memory and oral transmission. Apart from the occasional repeat, they were locked away on their ferrous reels…
Although there was a possibility that they might also be sent out into the world via the pages of mass-produced paperbacks (which often seemed to be bound for the bargain book racks and shelves of newsagents and remaindered publications shops).
For a long while, before the ubiquity of electronic recording techniques, these were quite possibly one of the only mementoes or capturings of these stories that could be had (something which is also strange today, when you can practically wallpaper, decorate and outfit yourself, life and house in merchandise for serialised stories).
So, this is a small corner of the world that remembers those (no doubt now) somewhat browned and burnt with the passing of years pages…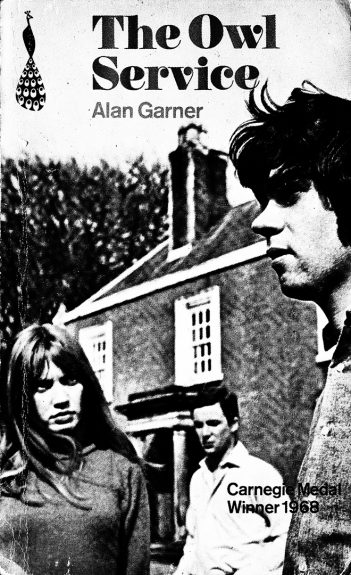 Well, while we're on the subject (see Day #211/365), here's the curiously understated cover to Mr Garner's masterpiece. An early case of "get all the main younger cast members on the cover" over "Let's make it a great design", such thinking quite possibly leading to the end of classic, innovative film and television poster design in favour of American football team style line-ups… and the rise of custom produced posters to try and return well designed one-sheets to the world.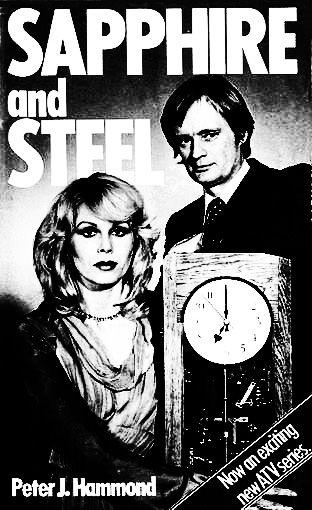 Something of a classic piece of prime time television that's not so much off the wall but through the brickwork and visiting elsewhere… very little actually happens, particularly in comparison with contemporary rollercoaster plot rides and yet it is eminently entertaining…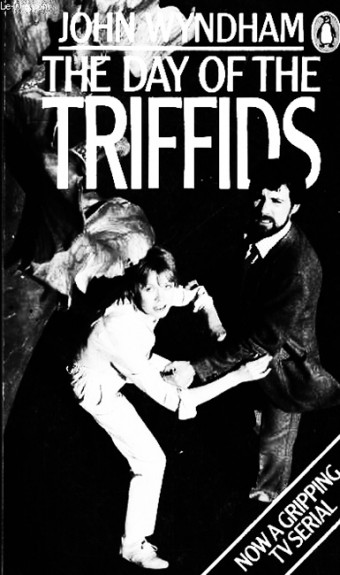 Food for a thousand dreams and nightmares of natures bounty gaining mobility amongst a stricken mankind…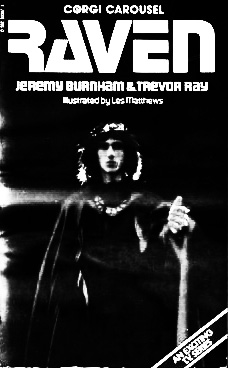 Children Of The Stones scribes return in the company of a modernist droog for a touch of Arthurian archaeology…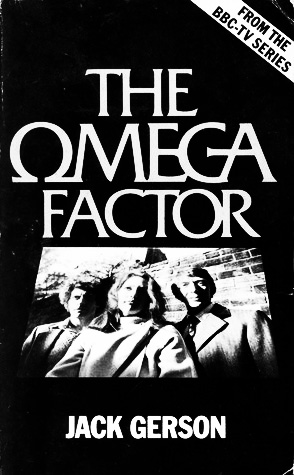 It seems that this particular set of stories is often overlooked… not quite part of the "hauntological" cannon it would seem but the opening titles and the very first scene are something to behold……pre-Scanners paranormal psychic warfare and research in the musty greys and greens of 1970s Britain.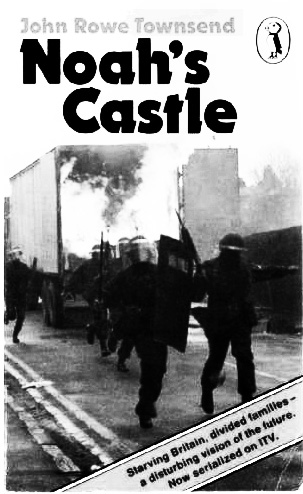 And another slightly overlooked item… hyperinflation, food riots, the breakdown of society and be-cardiganned survivalism in a reflection and consideration of possible future pathways for a strife filled Britain.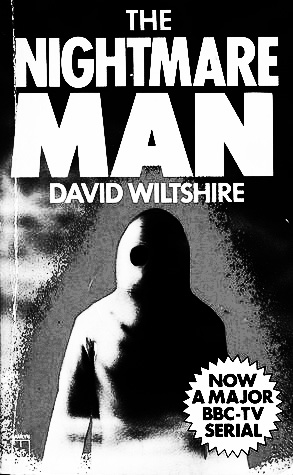 This still clings to my memory, just in glimpses… there's something that shouldn't be there on a very dour, wet, fog shrouded British isle…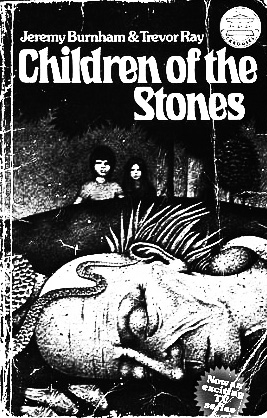 Something of a cuckoo in the nest… opting for the grotesqueries of period illustration rather than stills and scenes from the transmissions…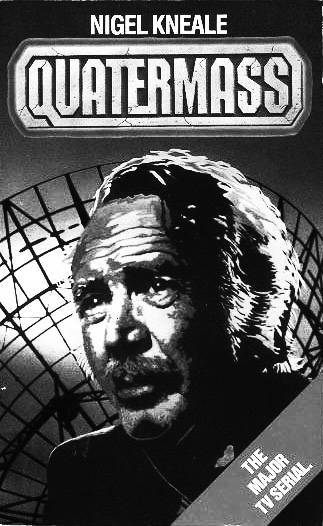 I expect it wouldn't be quite right to not mention this particular ringstone round… huff-ity puff-ity indeed…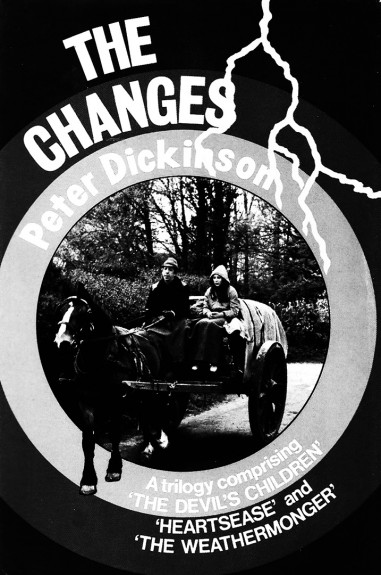 The bad wires… I shall say no more until…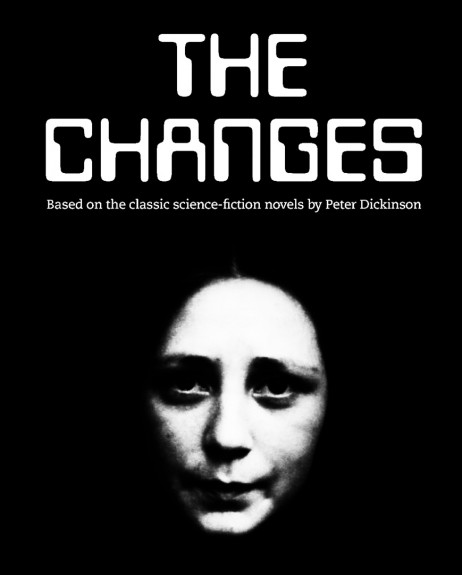 Talking of cultural items which have remained largely under lock and key for many a year (or maybe sneaking out under cover of versions frozen in the fuzzy quality of fifth generation transfers by not so legitimate digital transmissions)… arriving on a shiny disc or two reasonably soon…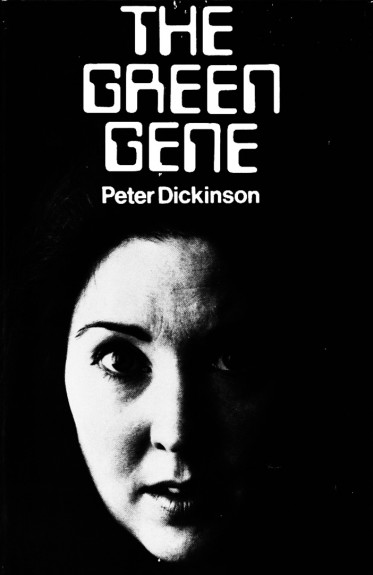 …the cover of said shiny disc wrapping would appear to bear somewhat of a similarity to another book penned by Mr Peter Dickinson… an intriguing racial/apartheid analogy story based around people of Celtic origin having green skins….which arrived in the world in 1973, a year which would seem to be a particularly good vintage for certain kinds of off-kilter and left-of-centre culture…
…and while we're on the subject of such things… not strictly a cathode ray tie-in edition but I'm rather partial to this version of one of The Changes trilogy books… it puts me in mind of the cover to Rob Young's Electric Eden and links to visionary English myths and culture.

It seems in particular as though it should be an accompaniment to his The Films Of Old Weird Britain piece…
The majority of the items of culture covered here, in their transmission form, date from the late 1960s to around 1980.
Why do they stop then? Well to quote myself, it may well be in part because after then British science-fiction/fantasy television seeming to begin to try and compete with the slickness and spectacle of cinema blockbusters and in so doing seemed to lose some of its own character or mystery (see Day #183/365… also rather handy for perusing some of the flickers from the above stories)…
…or to quote Mr Julian House of otherly town planner and parish re-imagineers of that period, Ghost Box Records, the late 1970s was a point when "The landscape changed. The post-war sensibility – that essentially left-leaning utopian sensibility that created things like the Radiophonic Workshop – was chopped off at that point." (see Day #205/365).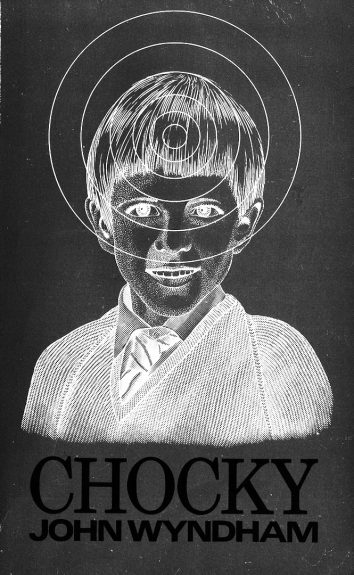 And while I'm talking about such things spectral and hauntological… the televisual adapatation on the left arrived after that cut-off point but I rather like the somewhat sinister geometry of this book version…
Previous pathways: Quatermass. The Twilight Language of Mr Nigel Kneale. The bad wires. Celluloid flickerings from an otherly Albion. Ghosts Of My Life. The changing shadows of Mr John Wyndham. Remnants of transmissions before the flood. Lonely stones. Spinnings from the Ghost (Juke)box.