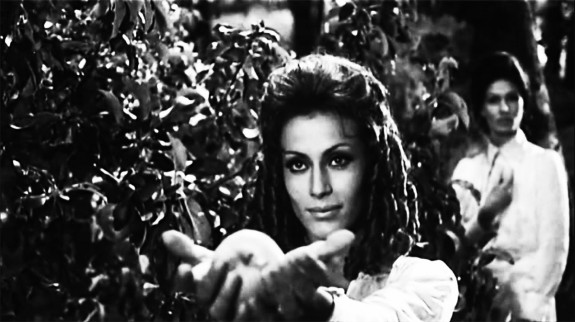 File under: Trails and Influences: Recent Explorations. Case #22/52.
There's sometimes a curious disconnect between what you think/hope a film/piece of culture will be like and what it actually is like…
I've been thinking about this film for a few years now but I've never seen it. Periodically I would read up about it online, think about it some more and then not watch it.
It's not just that it's a quite hard to find film, particularly in an English language version that stopped me watching it… I think in part I imagined it as a quite magical, otherly, fairytale like piece of work and I wasn't sure that I wanted the reality challenging the imaginary film I had created in my head. It had become its own myth without me ever seeing it…
I think I first heard about it on the venerable British Broadcast Corporations, during an episode of the Film Program.
Now, I like the Film Program. I'm also quite fond of the civilised refuge of Radio 4 on which it occurs. I wasn't expecting to hear about an obscure Italian late 1960s European cult pop-art woodland-folkloric critique of power and psychedelic idealism on it. Left of centre mainstream classics and commercially released contemporary independent films yes. Queens Of Evil/Le Regine/Il Delitto del Diavolo, no.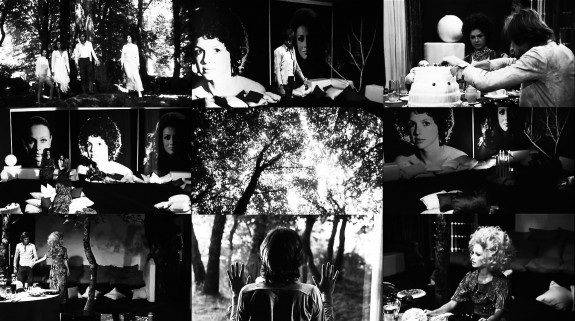 Anyway, one day I sat down and set off for a cup of tea and a slice of cake in the woods…
A film is unlikely to be able to live up to the long lead-up this one had… I'm not sure if it did. Possibly I think of the film I saw as being a different one to the one I had imagined… I think I'm still processing it as I write but here are some thoughts.
The film's plot? Well, a handsome young freewheelin'/hippie/idealist kind of chap comes across a house in the woods after he's been involved in a road accident where a materially wealthy gent was killed… living in this house are 3 young women who take him in, charm, nurture, seduce and confuse him… everything is rosy for a while but there's something off-kilter about the setup and he can't quite seem to leave…
I won't say more in case you should ever watch the film…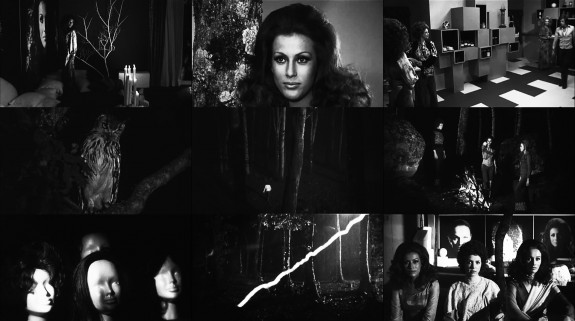 Instead I shall try and describe it… I would have to say imagine a gently decadent grown ups version of a tea-party in the woods, a dash of Snow White (in fact somebody says "It's just like Snow Whites house" about the cabin in the woods at one point), a bit more of a dash of Hansel and Gretel and it's tales of leading astray, more than a touch of late 1960s kidnapping hipster gals living in a giant see-through bubble in the countryside film The Touchables, social critique and the dreamlike qualities of some of Czech New Wave films such as Daisies and Valerie and Her Week Of Wonders…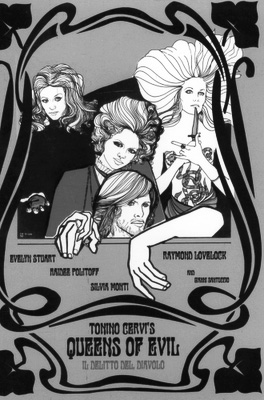 …actually, that's quite a bit what this felt like. Though Italian, it could well have been part of that cycle of fairytale like Czech films… it has a similar playful, childlike idyll and sometimes dreamlike quality to it but if you should go into the woods today… well, let's just say you may well be hiding behind the sofa by the end. Tread carefully is all I shall say. It is playful in parts but this is most definitely a film for grown ups and not always an easy piece of celluloid to watch…
Oh and to add in to that mix of what it's like I would say The Wickerman. That was actually the film it was compared to on the radio broadcast where I first became aware of it… there is a similar sense of game playing, of leading a worldly innocent through a set of rituals, of levels of power and control… oh and similarly to that towering modern(ish) folklore tale, apples and symbols of temptation play a part in this game.
And as with The Wickerman, this is a tale full of it's own and borrowed mythology and which seems to exist and be told in a world of it's own imagining, where the outside rarely intrudes.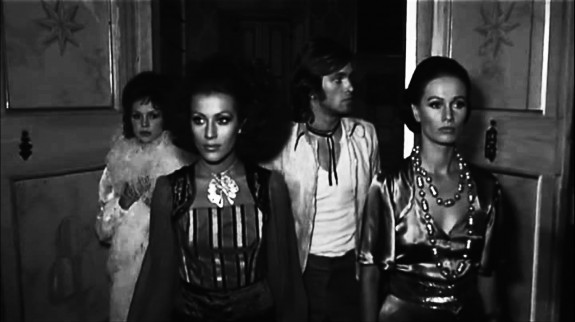 By the end you realise that this (sometimes) fairytale fable is actually a quite severe satire or critique on society, of those in higher echelons of power and also the decadence and potential corruptibility of the psychedelic/free love movement and it's associated idealism… in many ways it is a story of a culture tottering right on the edge of when the utopian, carefree, sundrenched dream of the 1960s was about to fall into the darkness of it's own dissolution in the following decade (something I seem to return to the idea of in the pages of A Year In The Country… Liege and Lief becomes Comus, as it were).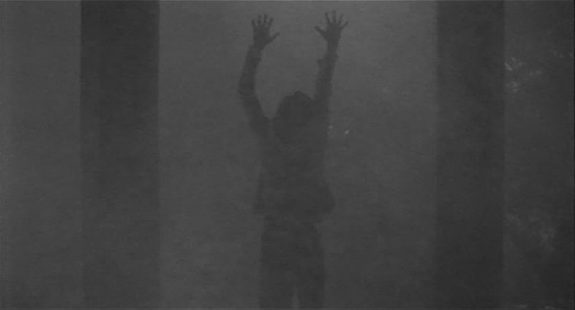 This is one film that I feel would greatly benefit from a careful brush, scrub up and restoration. It's something of a visual delight, full of late 1960s ethereal high fashion (think Ossie Clark/Celia Birtwell, Psychedlic Folkloristic) which at points is mixed with chimeric fantasy, largely set in sharply stylish but indolent, tree inhabited period interiors… but you may well only be able to see it in a somewhat blurred incarnation…
View a (contemporarily created) trailer here (and look away before the end). Watch the film… well, I'm not quite sure where.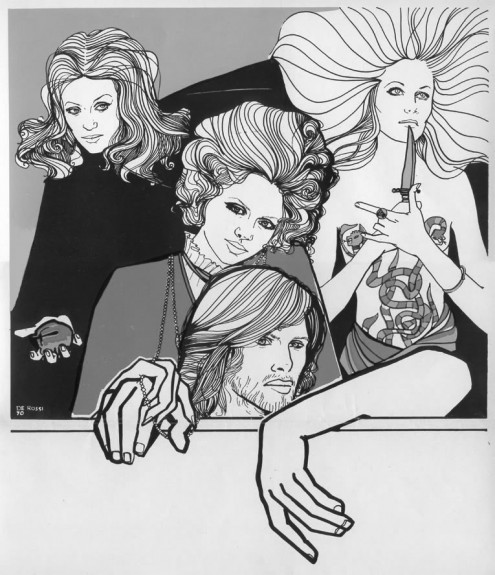 "…late 1960s ethereal high fashion… and a certain kind of chimeric fantasy…"