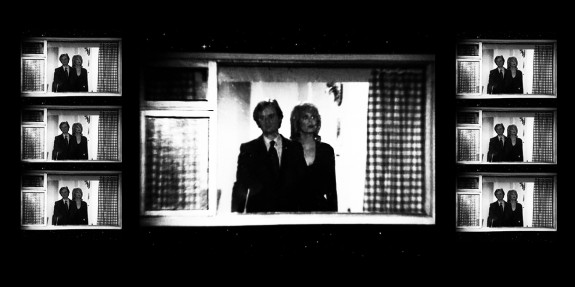 File under: Trails and Influences: Recent Explorations. Case #39/52.
Slowly, slowly I'm making my way through Sapphire and Steel.
I think I watched some of it back when it was originally broadcast but I can't be sure. In my mind it is associated with being only able to watch every other week as in the days prior to the widespread availability of home video recorders there was an "imposed from the top" attempt at democratically alternating week by week which clashing television programs were watched… a solution which I expect left neither part particularly satisfied.
It may not have been that series, that may have been the stories of a band of Federation fighters from a similar time…
(Please skip the section below if you have not yet seen the series but intend to at some point… or in more brief language, below lurks spoilers)…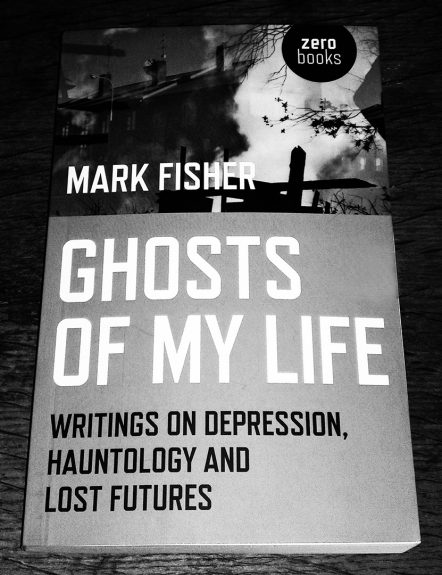 I already know how Sapphire and Steel's story ends because Mark Fisher's Ghosts Of My Life book opens with it; the couple are left stranded in a roadside cafe that is suspended in space. Mark Fisher says in his Ghosts Of My Life book that it seems like a sequence that is designed to haunt the adolescent mind (see Day #163/365)… and now the putting down on paper of that haunting has haunted my (not so) adolescent mind.
I don't know if I've ever seen that ending but my mind thinks I have. I can visualise it even; the two main characters staring out of curtained window set in a building in the void… ah, looking back over A Year In The Country I've wandered across it before…
That sounds too precise to not be the actual thing but I'm not sure when/how I would've seen it.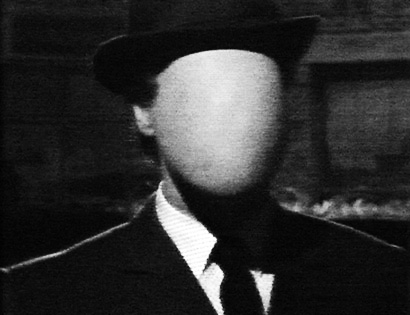 China Miéville talks about Sapphire and Steel in The Twilight Language of Nigel Kneale (a fine book, well worth seeking out, visit it at Day #15/365), in particular the first episode, commenting how "nothing happens"… I don't think that is the case, a lot happens, there just isn't excessively kinetic movement from one location and big-bang moment to another… compared to much of modern day transmitted stories it feels curiously almost soothing for not having that constant fast paced action. At the same time it doesn't feel like you need to recalibrate yourself to appreciate it (once again, see Day #33/365), in contrast to say some of 1970s television, you can just sit back and let it wash over you.
Slowly, slowly making my way through its stories seems appropriate in a way.
Possibly I've finally wandered more directly to Sapphire and Steel because I'm currently reading John le Carré's Tinker, Tailor, Soldier, Spy, which I maybe came to because the next chapter but two in Ghosts Of My Life concerns itself with and which is also referenced in the section on Sapphire and Steel…
…although my mind had forgotten that (and curiously the book is thus far much less 1970s grit than I thought, more almost effete Oxbridge parlour games… although ones which can result in a shot in the back as much as a snubbing by your fellow educationallife-long priveligists… perhaps that grit and anomie is reserved for the 1970s television adaptation).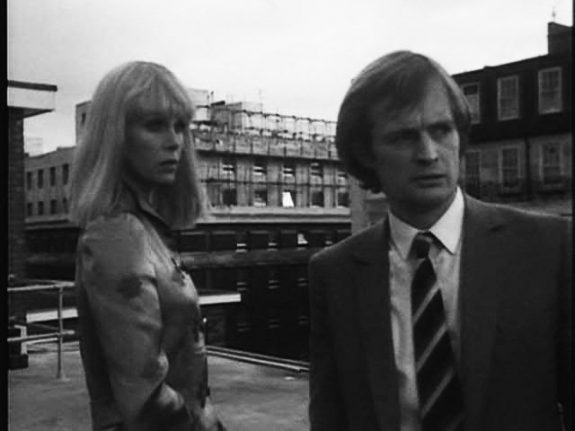 Talking of 1970s grit… there's something about the colours and special effects of Sapphire and Steel that seems like the apothesis of such things. Even with the glamour of Ms Lumley and the (slight) dash of David McCallum…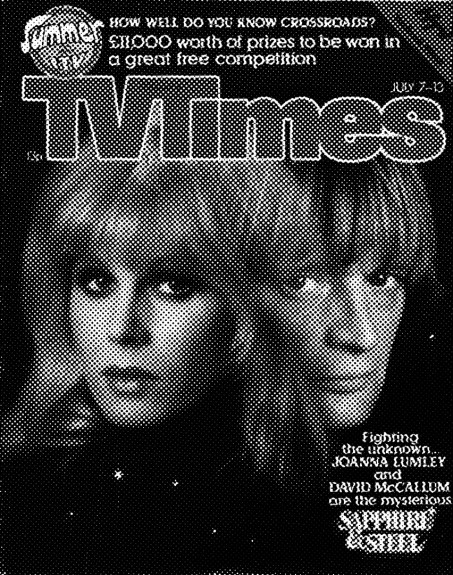 Sapphire and Steel was such a curious choice for prime time broadcasting; science fiction as seen through a pop-cultural avant garde lens. At the time that was the case but held up against much of today's often fan pleasing rollercoaster ride of non-stop action it seems even more so… if you should watch it then I suspect you will wander and marvel over quite how it ended up on the front of the TV Times (massively mainstream in nature and circulation; one of only two television listings magazines in the UK back in the 1970s).
In the chapter "The Slow Cancellation Of The Future", Sapphire and Steel's casting out and possible betrayal "by their own side" is a kind of analogy or introduction to some of the themes of hauntology; its sense of futures lost and of time/cultural time leeching forwards and backwards.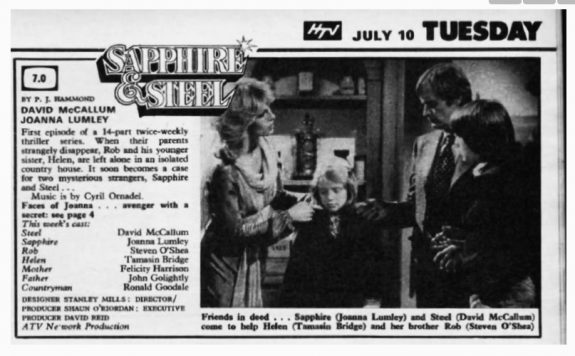 In this final episode which I have possibly never seen but which I think I have, fellow cafe inhabitants tell Sapphire and Steel:
"This is the trap. This is nowhere, and it's forever."
Hauntology and late-stage capitalism's myth of its own endless omnipotence? A curious denial of history and non-learning from the thoughts of King Canute.
"This is the trap. This is nowhere, and it's forever."
I think on that note I shall leave this page.